National Football League
National Football League
Burress, Jets beat Bengals
Published
Aug. 21, 2011 1:00 a.m. ET

Plaxico Burress saw the ball coming his way and everything started to move in slow motion.
He stretched his arms out, grabbed the pass over his shoulder and fell into the end zone for a touchdown. After being away from the game for nearly three years, Plax was back.
''Everything feels normal,'' the wide receiver said. ''It feels like football. To be honest, it feels like I never left.''
Burress caught three passes for 66 yards, including a terrific 26-yard reception for a touchdown, in his first game since 2008 to help the New York Jets beat the Cincinnati Bengals 27-7 in a preseason game Sunday night.
''It's the tip of the iceberg,'' Burress said. ''I'm just getting started.''
Signed last month after serving 20 months in prison on a gun charge, Burress made his debut with the Jets (1-1) a memorable one. He caught a 20-yard pass from Mark Sanchez on the Jets' first offensive play, prompting huge cheers from the rain-soaked crowd at the New Meadowlands Stadium.
''He was ready to play,'' Sanchez said. ''He's been waiting for this for a long time, so I didn't have to say anything or do anything, really, except get him a ball that he could catch and he was rolling after the first play.''
Burress had another 20-yard grab in the second quarter, but the highlight came on New York's last offensive play of the first half.
Burress took off down the left sideline, drew separation from defensive back Fred Bennett and hauled in the pass as he dropped into the end zone to put New York up 17-7. Burress got up and bowed a few times to the crowd, which had seen him make similar plays for years with the Steelers and Giants.
''It's a good thing to make it seem like everything is going in slow motion because that means the game is still slow to me,'' he said. ''Nothing's moving fast. To have that ball hanging up in the air like that with the lights and different things like that, I just trusted myself to make an over-the-shoulder catch and try to bring it in.''
Burress recently turned 34 and has acknowledged that many doubt he can return to the elite level he was playing at before he accidentally shot himself in the leg at a Manhattan nightclub in 2008. But the former Super Bowl star with the Giants has insisted throughout training camp — even while he was hobbled by a sprained left ankle — that he expects to be a game-changing receiver again.
After missing the preseason opener at Houston because of the ankle injury, Burress backed up his bold words against the Bengals (0-2).
''He played great,'' Jets coach Rex Ryan said. ''If we get the coverage a certain way, good luck to you. He is a big target and when he is covered, he is open.''
Sanchez finished 12 of 20 for 173 yards and two touchdowns, the first to Santonio Holmes, as the Jets' starting offense played the entire first half. The running game, without starter Shonn Greene, stalled during the first two quarters, gaining just 17 yards, as a driving rain fell. LaDainian Tomlinson had just 16 yards on nine carries.
Cincinnati's offense struggled badly as rookie Andy Dalton, the second-round pick out of TCU, threw two interceptions that resulted in scores by New York. Dalton was 4 of 11 for 29 yards after one quarter, and finished 8 of 19 for 86 yards.
''It wasn't good enough,'' Dalton said. ''I have to come out and play better.''
On the Bengals' second possession, Eric Smith intercepted Dalton's pass intended for A.J. Green, who tipped the ball into the safety's hands. After a few steps, Smith lateraled the ball to Darrelle Revis, who brought the ball to the Bengals 16. One play later, Sanchez connected with Holmes to give the Jets a 7-0 lead.
Dalton made another mistake a few minutes later when he overthrew Andre Caldwell on third-and-15 from the 22 and the ball landed in the hands of a waiting Jim Leonhard, who returned it 35 yards to Cincinnati's 10. The Jets' offense stalled and settled for Nick Novak's 30-yard field goal that made it 10-0.
''He continues to work through the rough spots of playing this game as a rookie,'' Bengals coach Marvin Lewis said about Dalton. ''He experienced some different conditions, playing with a wet ball. It was just another good step as he moves forward.''
Dalton did engineer a terrific 70-yard scoring drive — his first of the preseason — early in the second quarter, capped by Brian Leonard's 1-yard rush.
But this night belonged to Burress, whose last game was Nov. 23, 2008, at Arizona while with the Giants. Sure it was only a preseason game, but it was huge for Burress, who just a few months ago was cleaning toilets, mopping floors and serving meals in prison.
''Just to walk into stadium and get on the football field and doing stretches and different things like that, I kind of felt like I was there,'' he said. ''But in my mind, it was kind of like I couldn't believe I was actually doing football again. It was like an out-of-body experience, a surreal feeling. I just tried to stay focused.''
He was cheered as he ran out of the tunnel with the offense in pregame introductions, and got a nice hand when he zipped across the field and Sanchez immediately got him involved with a 20-yard completion.
''It's different,'' Sanchez said. ''I've never had a target like him.''
Burress could only dream for nearly three years of the cheers he heard Sunday. After a slow start with the Jets because of not being able to practice fully with the sore ankle, Burress got in a few days of full practices this week and felt good.
Now, he needs to build a rapport with Sanchez, who threw Burress' way seven times.
''We left a few plays out there that we should've hit,'' Burress said, ''but the sky's the limit.''
Notes: Several key players sat out, including Derrick Mason, Bart Scott, Brandon Moore and Calvin Pace for the Jets, and Keith Rivers, Jonathan Fanene, Adam Jones and Gibril Wilson for the Bengals. ... Brashton Satele had an interception that helped set up Greg McElroy's 3-yard touchdown pass to Joe McKnight in the fourth quarter that gave the Jets a 27-7 lead. ... LB Aaron Maybin, a former Buffalo first-round bust signed last week by the Jets, had a sack and a forced fumble.
---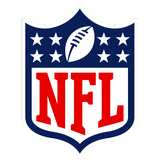 Get more from National Football League
Follow your favorites to get information about games, news and more
---