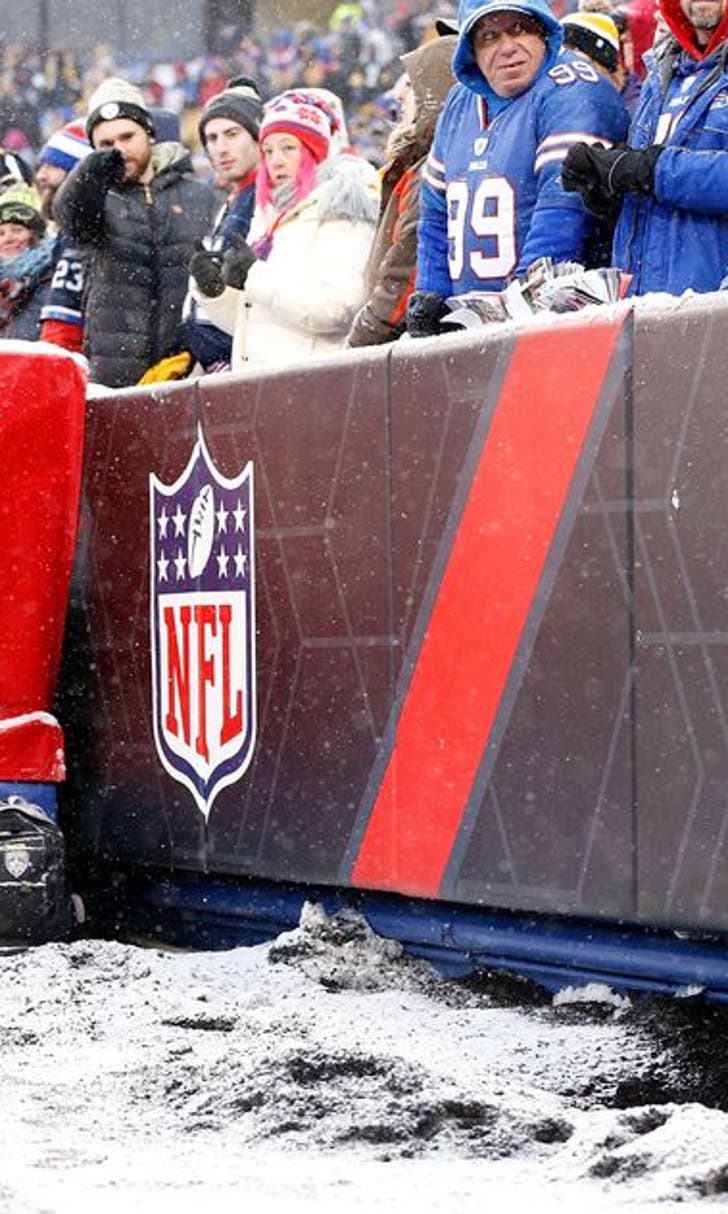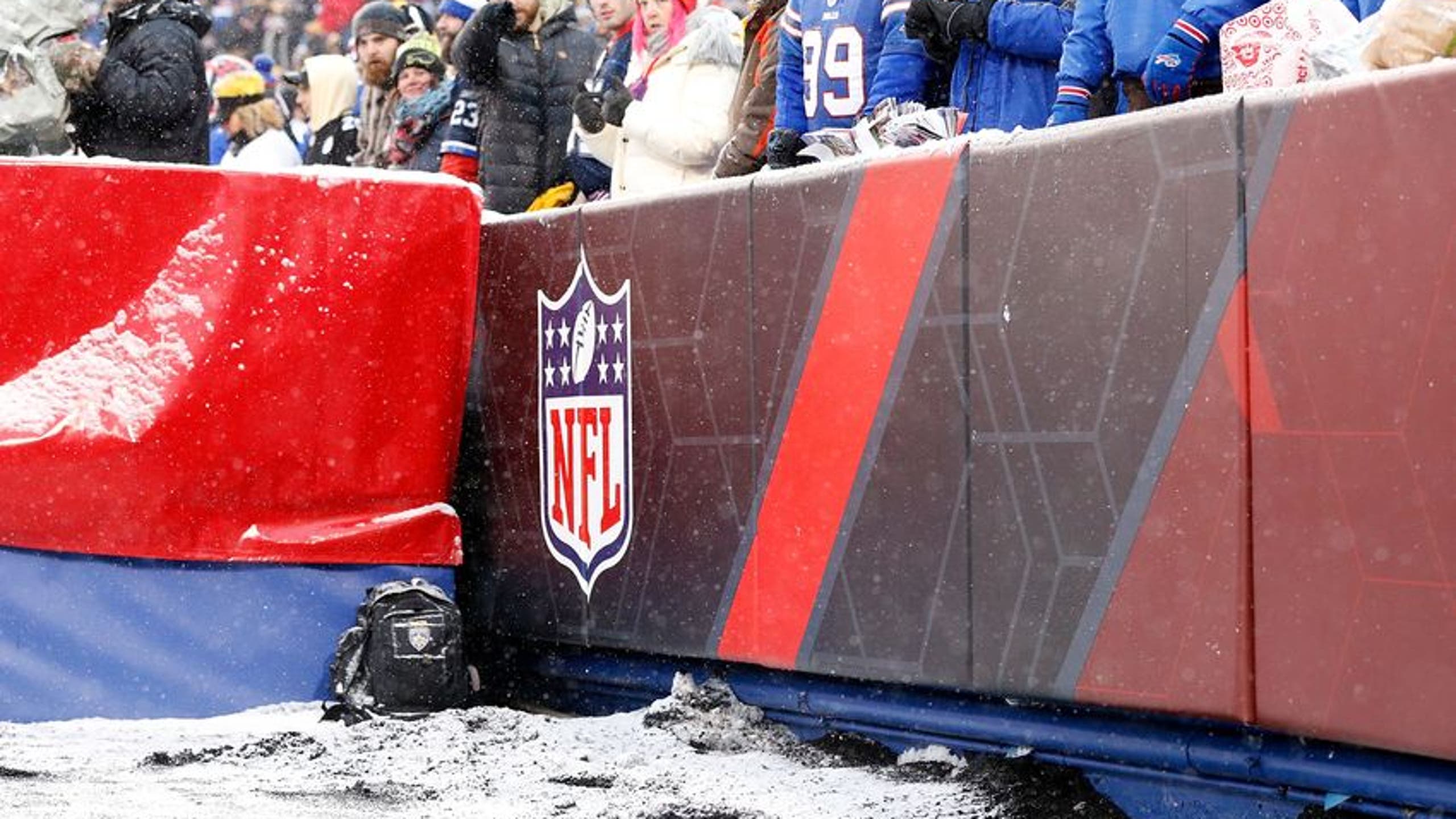 Buffalo Bills vs. Browns: Questions for Factory of Sadness
BY Fansided and Ryan Brennan/FanSided via BuffaLowDown • December 17, 2016
Dec 11, 2016; Orchard Park, NY, USA; Buffalo Bills running back LeSean McCoy (25) runs with the ball during the second half against the Pittsburgh Steelers at New Era Field. The Steelers beat the Bills 27-20. Mandatory Credit: Kevin Hoffman-USA TODAY Sports
With the Buffalo Bills hosting the Cleveland Browns on Sunday, BuffaLowDown connected with Ryan Rosko with Factory of Sadness with some Q&A.
The Buffalo Bills will need to beat the Cleveland Browns for a lot of reasons, but none other than to keep this team together. To add fuel to the fire, Marcell Dareus publicly chalked this game up as a guaranteed victory for Buffalo.
With two losses in a row under their belt, the Buffalo Bills will need to win these next three games against the Cleveland Browns, Miami Dolphins and New York Jets. However, all goes out the window if we lose today vs. the 0-13 Browns.
In wake of the game, I got together with Ryan Rosko, the Editor at Factory of Sadness, with some Q&A about the game. He also had questions for me, which you can view here.
Let's see what Ryan Rosko had to say about Sunday's game:
Q: Your defense is facing the top rushing attack in the league. How are you going to stop LeSean McCoy, Mike Gillislee and Tyrod Taylor? 
Rosko: The Browns are not going to stop the Bills' rushing attack. Cleveland is 31st against the run, giving up 146.2 yards/game. They may be able to limit Taylor and Gillislee, but McCoy is still going to dominate. Facing a rushing attack like Buffalo means it will be a very long day for Cleveland's defense. If Cleveland stacked the box with seven or eight players, then Taylor will succeed in the passing game. Regardless of how the Browns try to limit Buffalo's success, they cannot get themselves in a winning situation.
Q: RGIII recently promised that he will play better in his second start back from injury. You guys definitely have a nice receiving corps, but can RGIII find them vs. the Bills? And will he stay healthy vs. a hard hitting team? 
Rosko: The key for Robert Griffin III is the offensive line. With fewer options by the week to protect him, Griffin will have to do things unconventionally to move the ball. There's definitely plenty of potential with Cleveland's wide receiving corps. However, the Browns can only rely on tight end Gary Barnidge to an extent, and mainly Terrelle Pryor. Given how Griffin has played, the likelihood of any of Cleveland's playmakers having a solid game is low. However, running back Duke Johnson could make some noise out of the backfield. He has 46 receptions on the year. Buffalo is going to pressure and hit Griffin hard and often. I expect them to get no fewer than two sacks. Hopefully he can remain healthy throughout the duration of the game. That said, I don't expect neither to come close to happening for Cleveland.
Q: You guys are right there with us in terms of playoff droughts. We are at 17 and you are at 14 years since your last trip to the playoffs. What's the mindset in the locker room right now, especially sitting at 0-13?
Rosko: There's optimism for the future. Many of the players have bought in knowing that this season is going to be a long one (like many in the past). Players are saying all the right things, but behind closed doors key veterans have to be saying what the fanbase is expressing. Thinking otherwise would not be a natural reaction. Many fans are looking forward to another parade; Only this time it will be to "celebrate" the Browns' winless season. For some affiliated in the organization, these last few weeks are critical in seeing more from younger players. For others however, the wait for the season to end cannot end soon enough.

Q: Are the Browns going to wrap up Terrelle Pryor with a nice contract or let him walk in free agency? He will definitely be wanted by a lot of teams. 
Rosko: The interest is definitely going to be high with Pryor. However, opposing teams are going to be just wasting their time because he is not going to leave Cleveland. How Pryor remains a Brown is to be determined. That seems to all depend on what Cleveland does with linebacker Jamie Collins. If they can re-sign the former New England Patriot to a long-term deal, Pryor gets at worst the franchise tag. At the end of the day, Pryor should end with a three or four year contract. Pryor has exceeded expectations and will be a building block for the franchise for the foreseeable future.
Q: Predictions for the game?
Rosko: If Cleveland can force the Bills to struggle on offense (especially in the running game), then they have a chance. Should that happen, Cleveland's shot at winning best would occur in a low scoring game. That said, the Browns have struggled in too many areas to complete a full game to win. I really want to say this is the week Cleveland ends up winning, but the losing streak will continue. Both McCoy and wide receiver Sammy Watkins will have impressive games. So impressive that Buffalo blows out Cleveland 30-7.
The game kicks off at 1:00 pm on Sunday at New Era Field. The outcome awaits!
Go Buffalo Bills!
What are your predictions for the game? Leave your comments below!
More from BuffaLowDown
This article originally appeared on
---
---