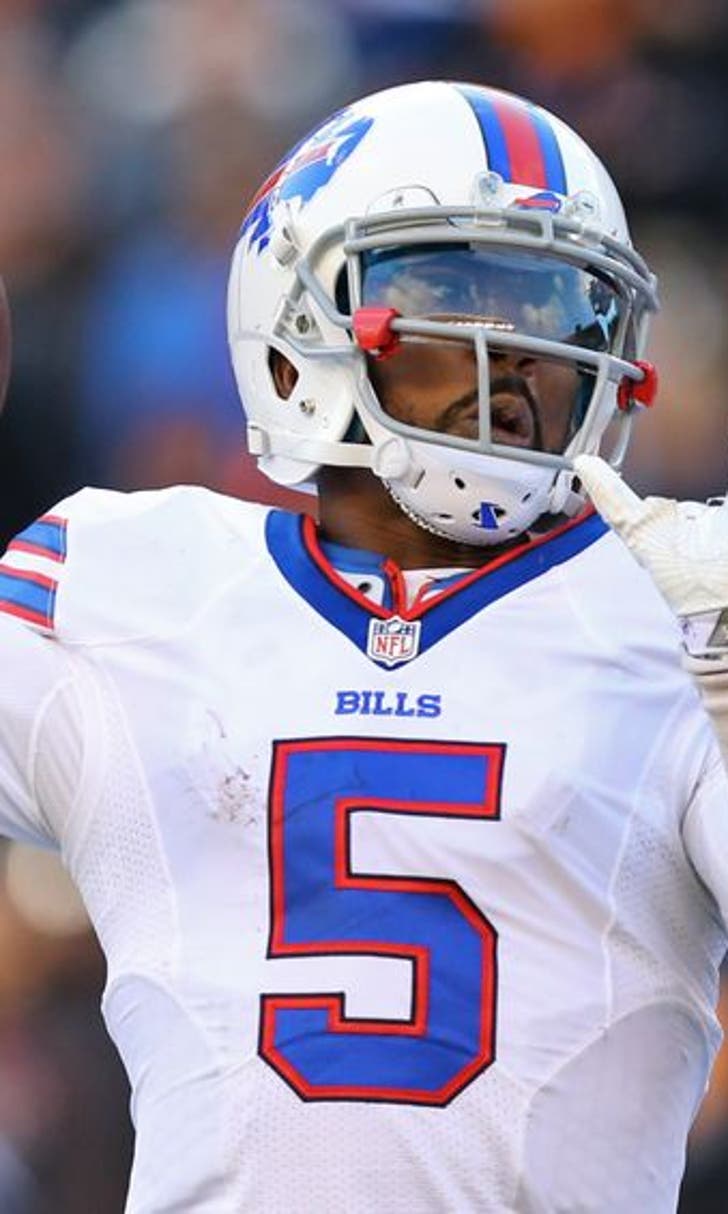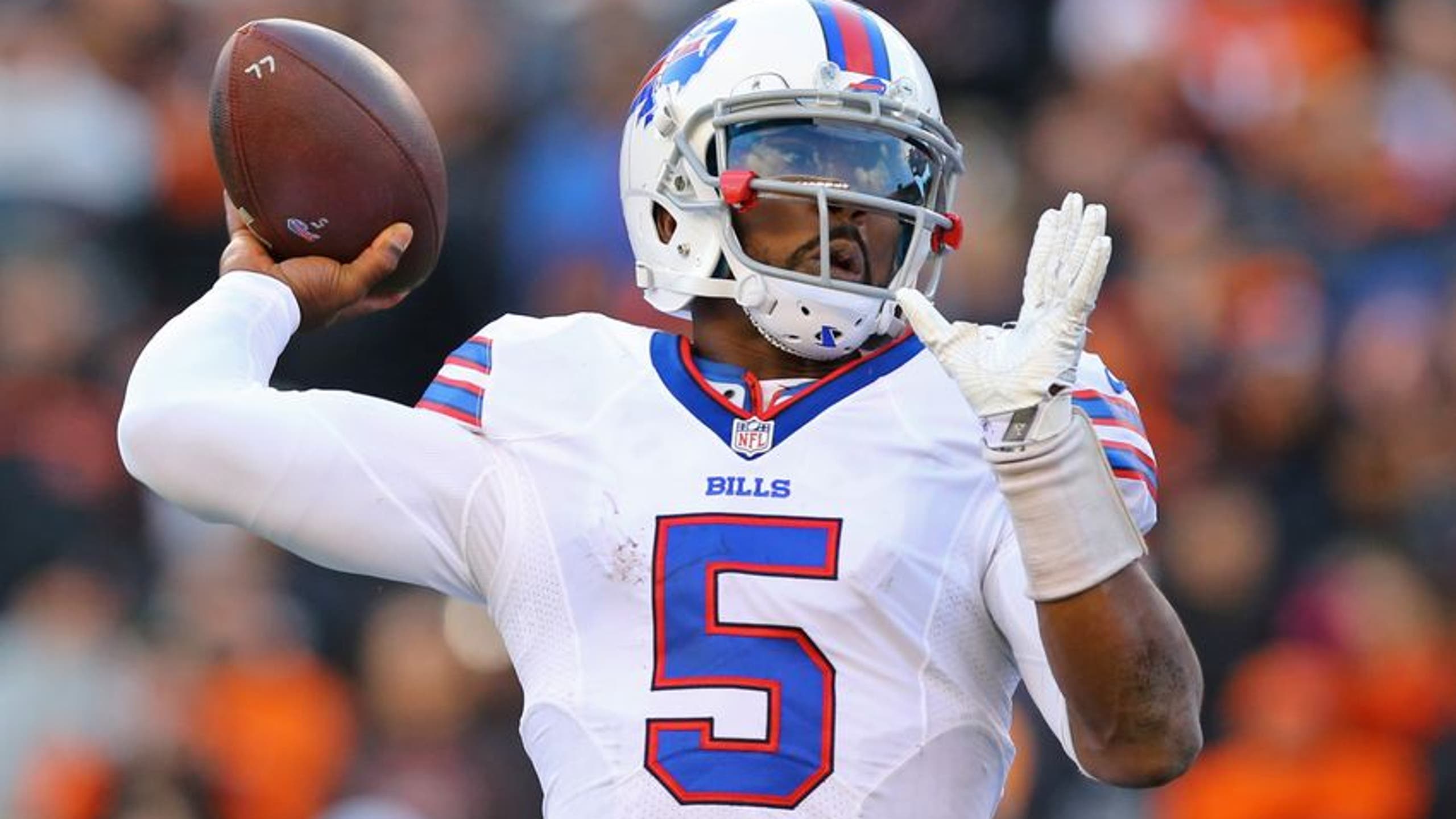 Buffalo Bills leave Tyrod Taylor out of season highlight video
BY Fansided and Brad Berreman/Fansided • December 30, 2016
The Buffalo Bills have released a 2016 highlight video, with one prominent player mysteriously absent.
With a 7-8 record this season, the Buffalo Bills will extend their lengthy playoff drought. There would not seem to be a lot of highlights in a season that saw an offensive coordinator fired after Week 2 and head coach Rex Ryan fired this week with one game to go.
But the Bills have released a 2016 highlight clip, to apparently get people inspired for Sunday's regular season finale against the New York Jets.
You may have noticed one player who is not in the above clip at all, as many fans did. Quarterback Tyrod Taylor was not included, despite playing in all 15 games to this point and ceding just six pass attempts to backup (and Week 17 starter) E.J. Manuel.
There are other things likely at play here, including a reported groin injury Taylor has been dealing with for a while and may need offseason surgery go fix. If he can't pass a physical this offseason, which now looks like a strong possibility, the Bills will owe Taylor over $30 million in guaranteed money.
Interim head coach Anthony Lynn openly confirmed a "business decision" within the Bills' organization to bench Taylor in favor of Manuel for Sunday's game. It's hard to say a directive from above was issued to leave Taylor out of the 2016 season highlight video that would be released on Twitter, which is also strange to do with a game left any way. But it can't be ruled out either, and at minimum it's a thinly-veiled social media troll job.
The similarities between the Bills-Taylor dynamic and the situation between Colin Kaepernick and the San Francisco 49ers a year ago are striking. The Bills may be similarly stuck with Taylor next season, which makes it even more ridiculous to leave him out of even a small thing like a season highlight video.
More from FanSided
This article originally appeared on
---
---