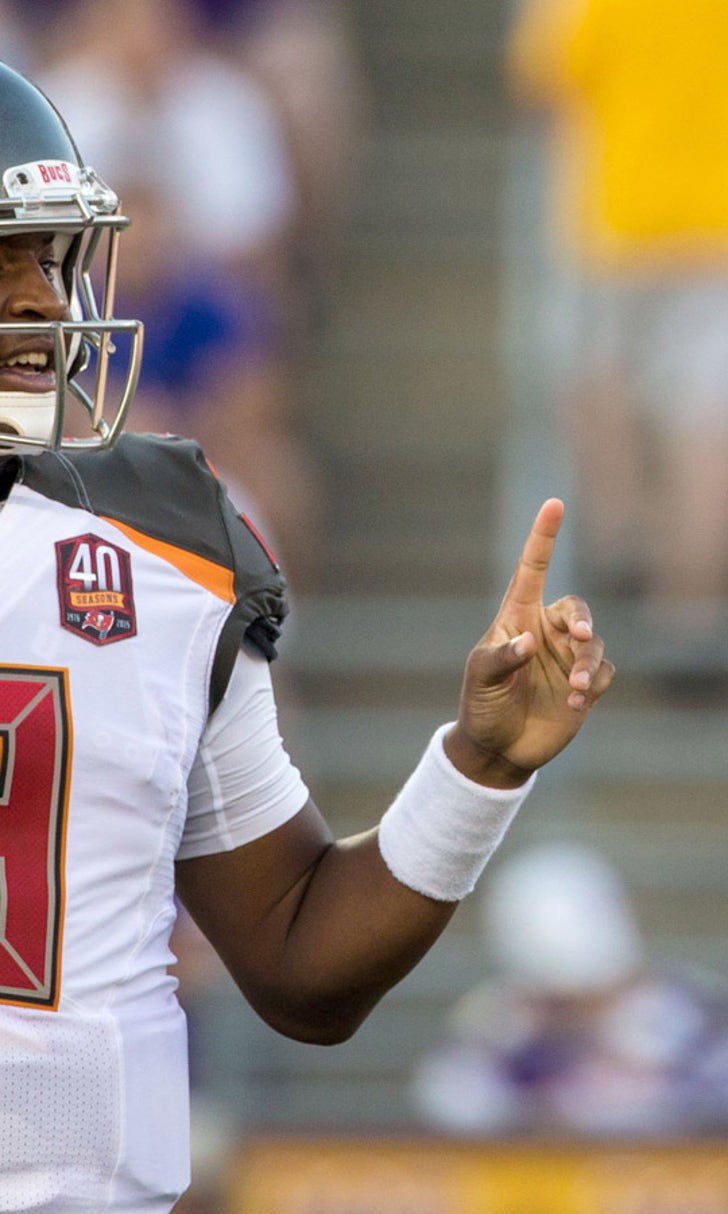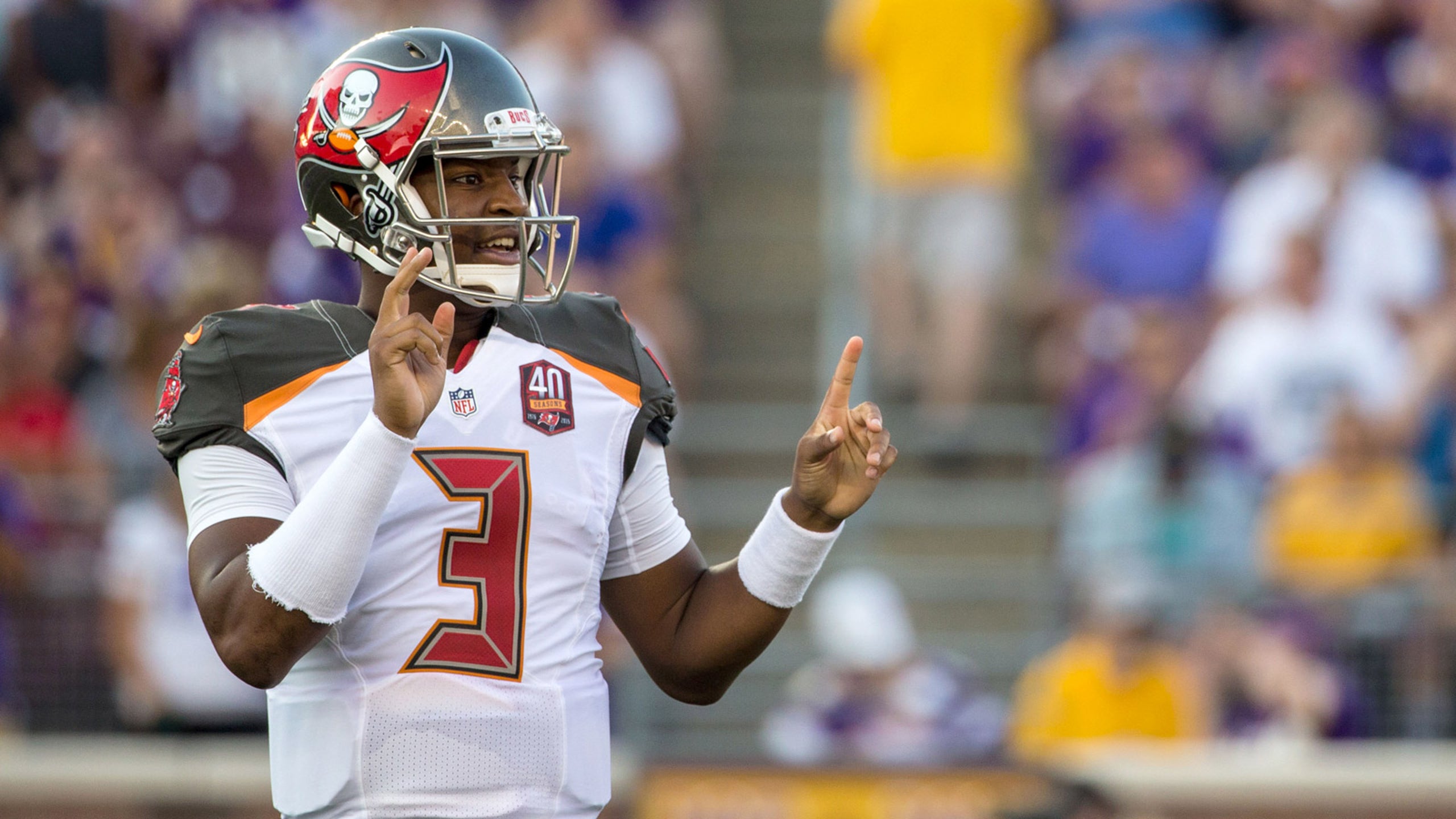 Bucs' Winston looks like rookie in his NFL preseason debut
BY Sid Saraf • August 15, 2015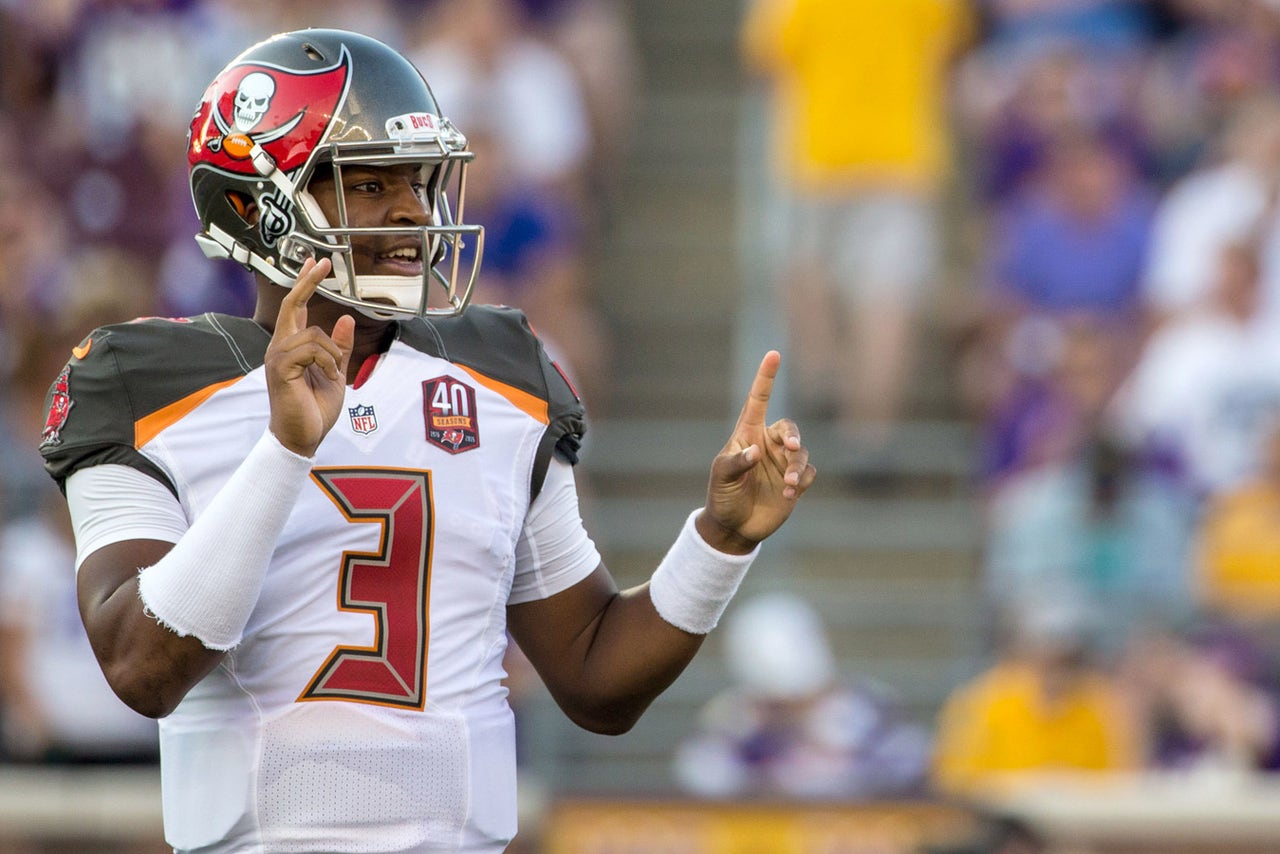 You could see it in Jameis Winston' eyes.
With just 3:40 left in the second quarter of Tampa Bay's 26-16 loss in Saturday's NFL preseason game against the Minnesota Vikings, Winston needed a score. And the Buccaneers rookie quarterback — and No. 1 pick in the 2015 NFL Draft — made it happen.
First came a toss to tight end Luke Stocker for 18 yards. Then a screen to Bobby Rainey out of the shotgun for five, followed by consecutive completions to Louis Murphy for 12 and 18 yards, respectively. Two plays later he found Murphy again on another screen pass for a first down. Would Winston get to the end zone? You bet.
On third-and-7 from the Vikings' 8-yard line, Winston avoided the rush and found open field in front of him. He tucked the ball and dove for the end zone.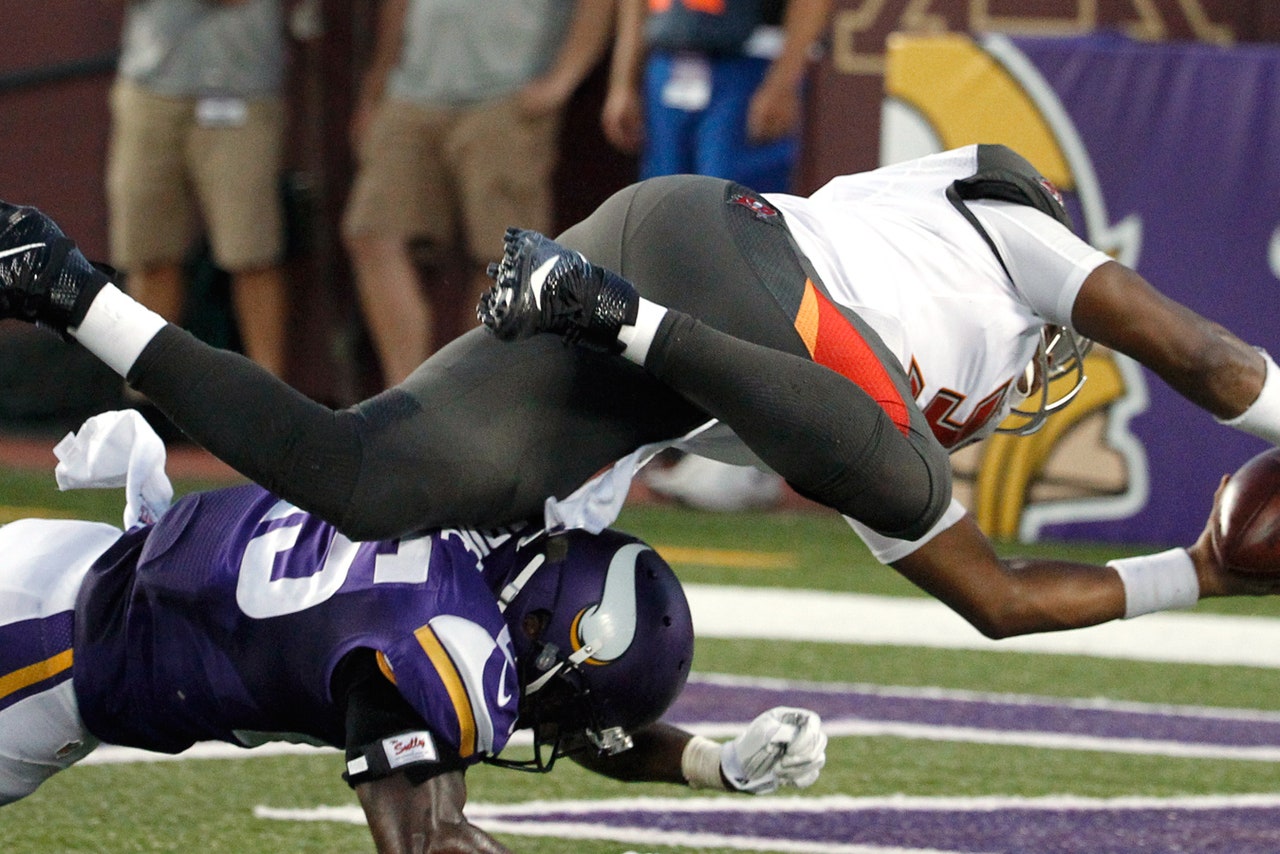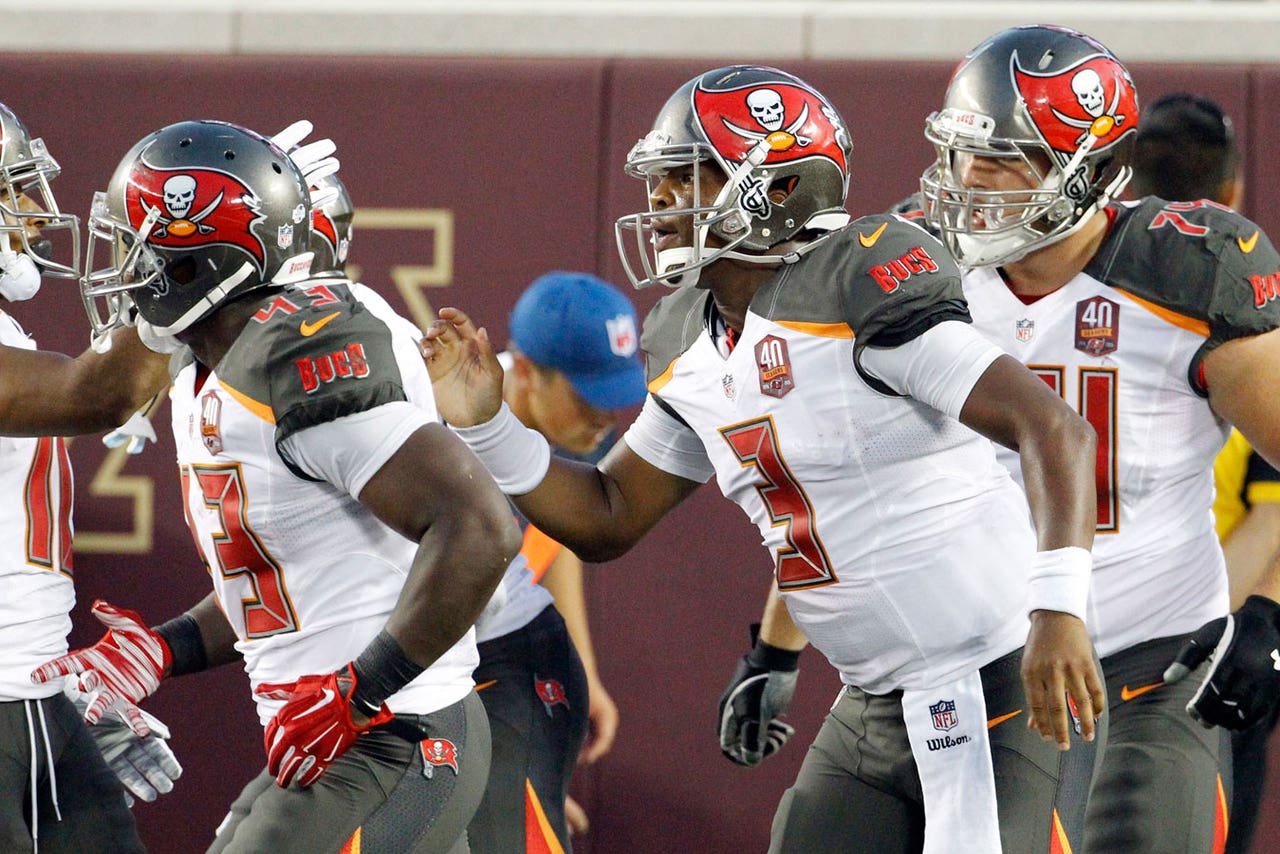 Touchdown! The score at that point? Vikings 23, Buccaneers 9.
As you can tell, Winston's preseason debut didn't start the way it ended. Buccaneers offensive coordinator Dirk Koetter played it safe in the early going, dialing up Doug Martin runs and keeping Winston from throwing on first downs. However, when Winston did throw, he threw behind receivers and into coverage.
After missing on his first three attempts, Winston's first completion — on his third drive of the night — was a beautiful go route to Vincent Jackson for 40 yards. Two plays later, he hit Murphy for 17 on the sideline. The drive ended with a field goal.
"He finished strong," Buccaneers head coach Lovie Smith said during a halftime interview on the Buccaneers' local broadcast. "[He] didn't start the way he wanted to.
"He's going to throw an awful lot for us this year."
That much is the truth. What was clear from watching the Buccaneers in the first half on Saturday is that this defense needs a lot of work. Vikings QB Teddy Bridgewater completed 7 of 8 throws for 86 yards and led two scoring drives in his brief action before Shaun Hill took over and threw touchdown passes before halftime.
Winston better get used to throwing and playing from behind, which he was accustomed to in his final season at Florida State. However, Winston won't be able to get away with slow starts at this level.
So, now that we've seen the top two picks in the latest draft get their first taste of NFL action, who do you think did better? Winston or Marcus Mariota?
SPEAKING OF QUARTERBACKS ...  
The Houston Texans are trying to figure who will be under center when the regular season kicks off. On Saturday against the San Francisco 49ers, Brian Hoyer got the starting nod and didn't waste time.
On the eighth play of the opening drive of the game, Hoyer connected with Cecil Shorts III on a 58-yard touchdown pass.
The Texans went for two and Hoyer made a nifty throw, but DeAndre Hopkins offered proof that his play on "Hard Knocks" isn't a fluke as he outmuscled Shareece Wright to pull down the catch.
Ryan Mallett took over for Hoyer (2 for 4 for 67 yards, one TD) and also did well. He completed 10 of 11 passes for 90 yards before giving way to third-stringer Tom Savage. Looks like head coach Bill O'Brien won't have an easy decision on his hands.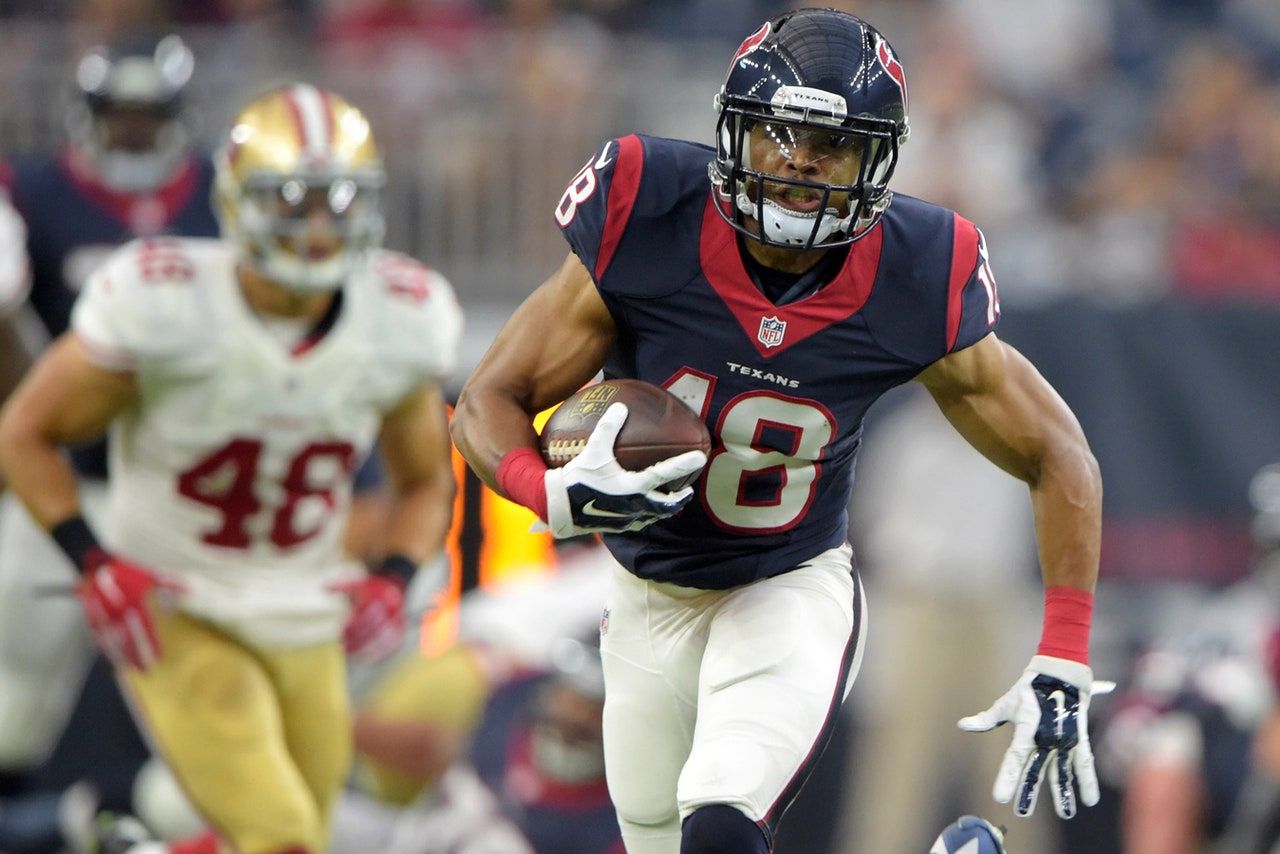 INJURY FRONT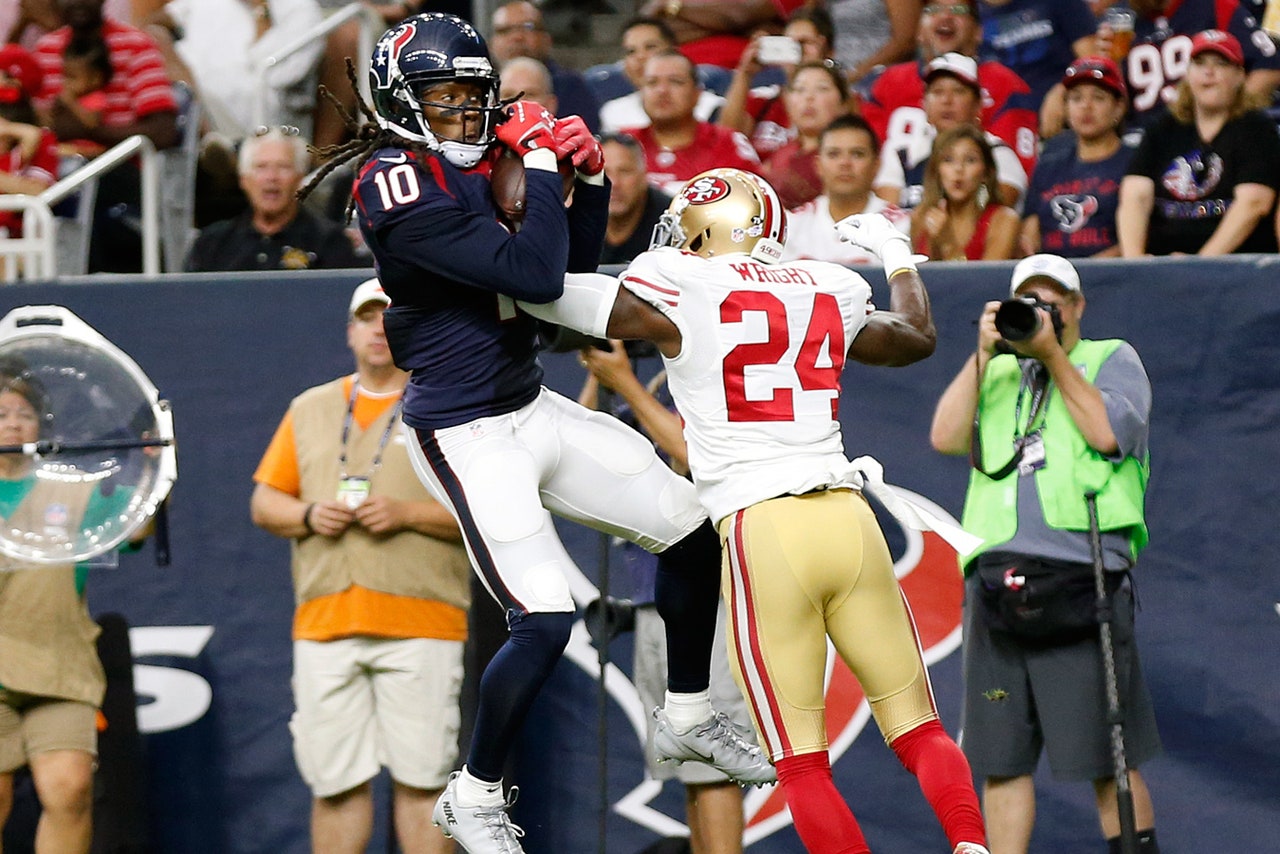 The Vikings got hit with bad news when starting right tackle Phil Loadholt went down with a reported torn Achilles. If that is indeed the injury, the big man will be lost for the season.
---
---