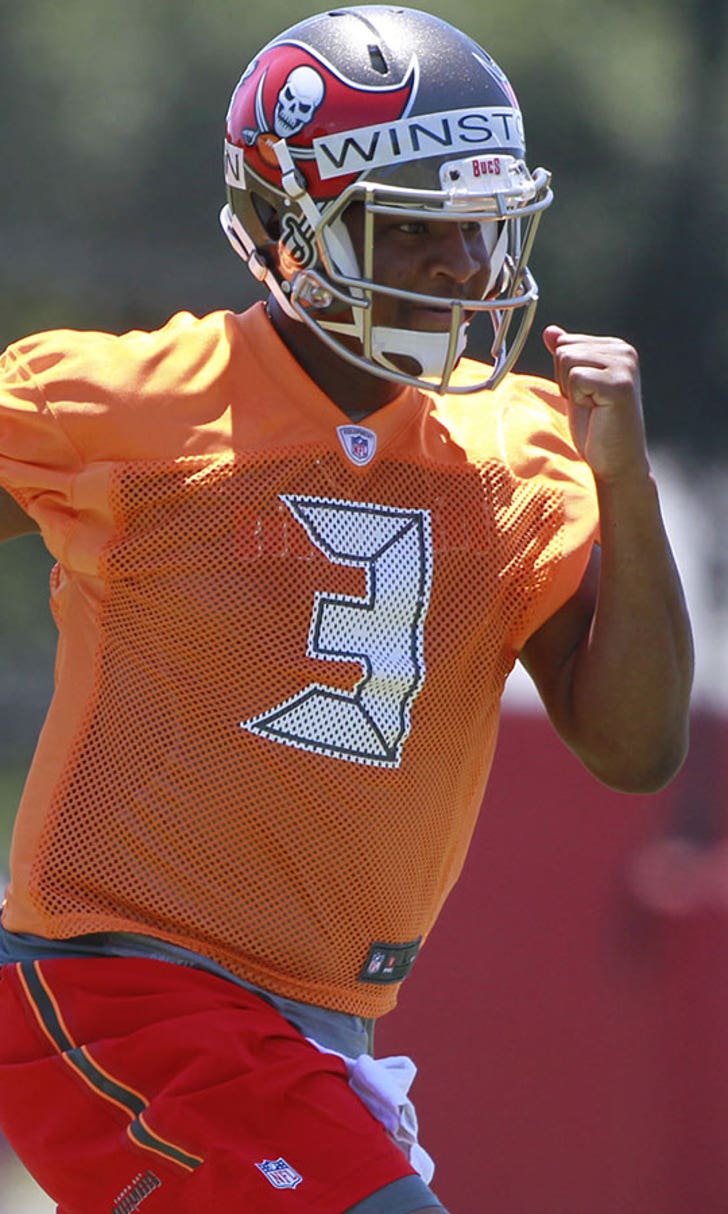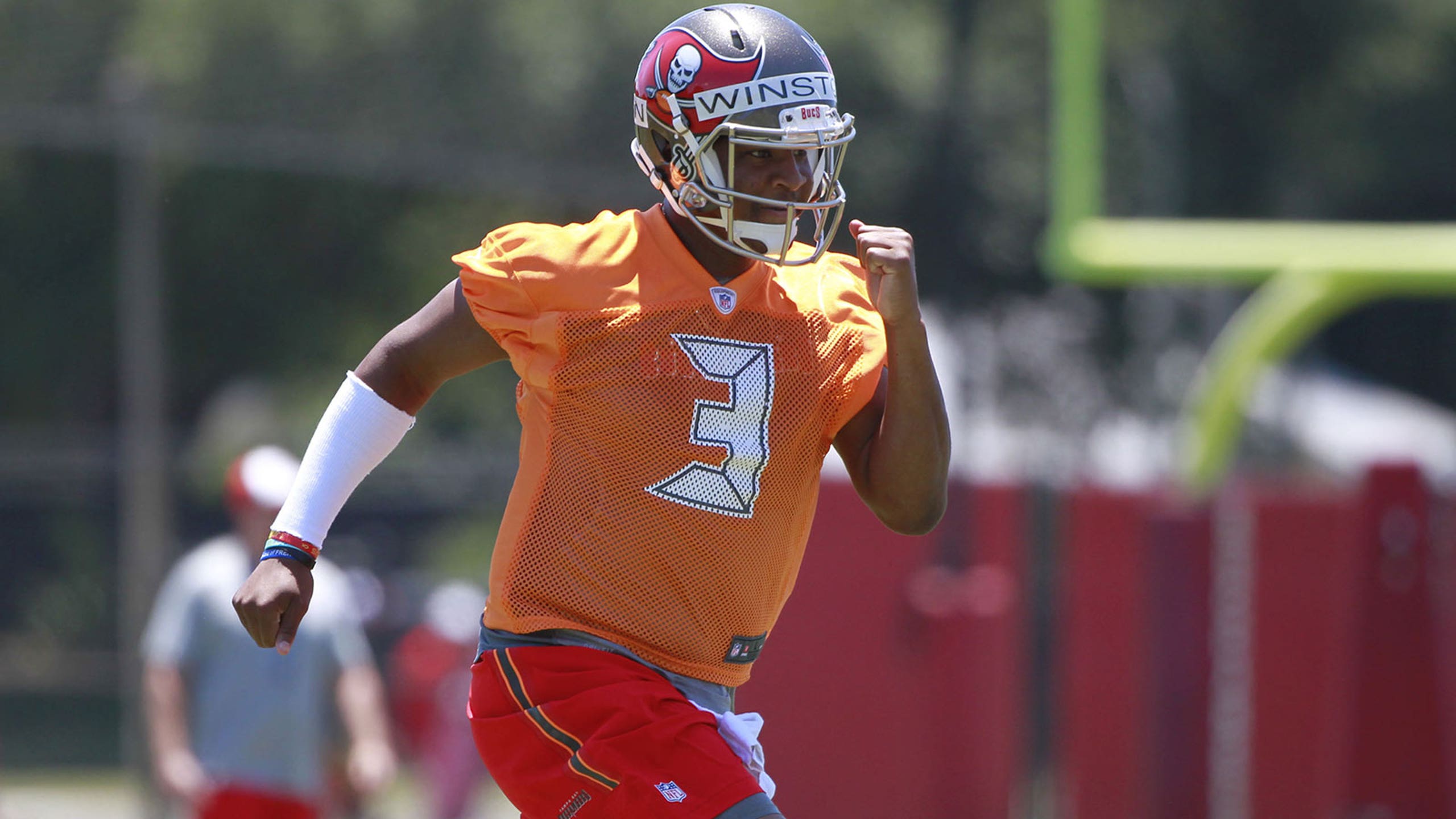 Bucs turn to virtual reality to speed Winston's development at QB
BY Alex Marvez • June 19, 2015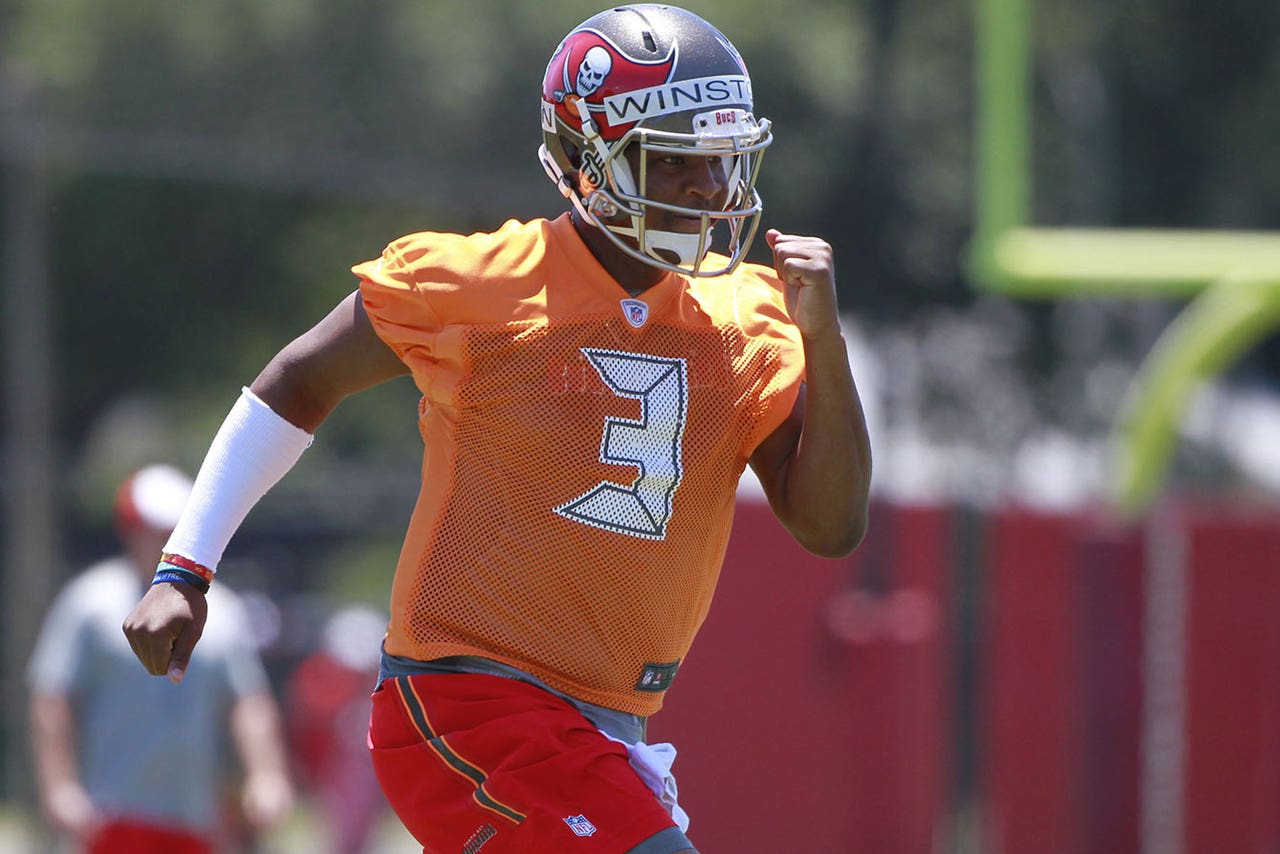 TAMPA, Fla. -- Virtual reality should soon become a reality for Jameis Winston and the Tampa Bay Buccaneers.
The franchise plans to purchase a virtual reality system to aid in the development of its quarterbacks. The main beneficiary would be Winston, the No. 1 overall pick in the 2015 NFL draft.
"It might be good for Jameis," Buccaneers offensive coordinator Dirk Koetter told FOX Sports. "He is a film junkie. We have looked into that."
Following the lead of college programs like Stanford and Clemson, the Dallas Cowboys became the first NFL team this offseason to use virtual reality. The Cowboys recently invested in a system that allows their quarterbacks to view and hear a practice snap from a 360-degree under-center perspective.
Because the play can be rewound endlessly, the QB can review every defensive read and perfect the pre-snap verbiage by making the call from inside a sound-proof room at Cowboys headquarters.
Right now, Winston is getting his extra practice work the old-fashion way. He routinely heads out on the field with only Bucs quarterbacks coach Mike Bajakian to review plays. A member of the equipment staff is there to catch Winston's passes.
"I visualize the concept and go through my reads with no one out there," Winston told FOX Sports. "I haven't done any virtual things. I know the Cowboys have got it."
The Bucs would as well if they could find the right virtual-reality system for their needs. Tampa Bay's front office plans to continue its search throughout the rest of the offseason.
"What I tell vendors that come in to show us stuff is that we need it today," Koetter said. "Some people tell us, 'This will be ready in three months. I say, 'No, Jameis needs this tomorrow.'"
Virtual-reality technology is especially valuable considering the inherent time and manpower limitations at NFL practices. The system also helps aid in the development of backups who won't be getting the same number of practice reps as the starting quarterback.
"You can rewind it as many times as you want and really get a grasp of fine tuning each play," Cowboys second-string QB Brandon Weeden recently told the team's website. "Out there (on the field) it happens so fast, you're kind of running plays and it's rapid fire. In there, it gives you the ability to rewind it and really understand it.
"They're onto something. It's a cool deal."
Winston and the other Bucs quarterbacks should find that out soon enough.
FOX Sports Senior College Foorball Writer Bruce Feldman covered virtual-reality training in his 2014 book "The QB: The Making of Modern Quarterbacks." He also wrote about the subject in March for FOX Sports.
---
---