National Football League
National Football League
Bucs have little to show for linemen drafted high
Published
Aug. 14, 2012 9:47 p.m. ET

Gerald McCoy had only one tackle in Tampa Bay's preseason opener. And no sacks - but no matter. He was just happy to be on the field again.
''I had a blast,'' McCoy said. ''I haven't played a real game since Week 5 (last season), but it felt good.''
McCoy is the key element of the Bucs' emphasis on building a defensive line in the NFL drafts of 2010 and 2011. Starting with McCoy as the third overall pick in 2010, the Bucs (No. 26 in the AP Pro32) used their top two picks in consecutive drafts on defensive lineman.
They have almost nothing to show for it. The Bucs have been last in the NFL in sacks for two straight seasons, and they gave up a league-high 156 rushing yards per game in 2011.
Injuries have been a big part of the problem. Da'Quan Bowers, who was drafted in the second round in 2011, will start this season on the physically unable to perform list with a torn Achilles tendon. Brian Price, drafted in the second round after McCoy, missed most of his rookie year and was traded to Chicago last month.
The 6-foot-4, 300-pound McCoy played in only six games last year because of injuries to both biceps. He has missed 13 games in his first two NFL seasons.
''I truly believe if I was supposed to be injured, I was supposed to be injured so there's not really anything I could do different,'' he said. ''I know each offseason I prepare harder and harder for the upcoming seasons because I know I'm already two steps back. I have to prepare that much harder so I don't miss a beat, and I think I did that.''
Bucs coach Greg Schiano is satisfied with what little he has seen of the former Oklahoma All-American.
''I think he's got some elite ability,'' Schiano said, ''but it's important for everybody to stay healthy. If he can't stay healthy, he can't play.
''He's had a bad stretch, a bad run. I'm hoping that's all behind him because he's a key to our defense.''
In limited playing time at Miami on Friday night, McCoy came close to making a couple of big plays. He explained his failure to finish off the tackles as ''just rust. As the preseason goes on and the season gets under way, that'll be all gone.''
In two NFL seasons, he has just four sacks to his credit.
''I'm really not concerned with sacks,'' he said. ''Coach wants me to do my job and if I do that, the plays will come. With the defense we run, there'll be ample plays for me to make.''
Defensive end Adrian Clayborn, the Bucs' No. 1 selection in 2011, is the only one of the four picks to live up to expectations so far, and the only one to stay healthy.
Clayborn appreciates what a difference McCoy could make to a defense that got pushed around in his rookie season.
''He's had a good camp so I'm just excited to have him back,'' Clayborn said. ''There's four legit starters going after the quarterback, going after the running back, so it's fun to have (McCoy) out there healthy. As you saw on Friday, we're out there having fun.''
But the Bucs failed to sack a quarterback in a game in which the Dolphins threw 50 passes.
Clayborn understands that it's time for the defensive line to produce.
''It's one thing having experience, but there's also learning a defense and learning techniques and stuff and still trying to play fast,'' he said. ''It's going to come. We've made great strides as a defensive line in the first two weeks of camp and we're trying to pick it up a notch.''
NOTES: Schiano described Tuesday's practice as ''not sloppy, but not crisp. Tired.'' ... Training camp officially ended Tuesday. ''Every year this is the hardest part of football,'' observed defensive end Michael Bennett. ''The season is the best part.'' ... TE Luke Stocker did not practice Tuesday and will ''get evaluated later today,'' Schiano said.
---
Online: http://bigstory.ap.org/NFL-Pro32 and http://twitter.com/AP-NFL
---
---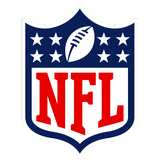 Get more from National Football League
Follow your favorites to get information about games, news and more
---