National Football League
National Football League
Bucs' Freeman eager to leave subpar season behind
Published
Jul. 28, 2012 7:47 p.m. ET

Tampa Bay's Josh Freeman trimmed his hair and lost 20 pounds during the offseason, however the young quarterback's makeover is far from complete.
The fourth-year pro reported to training camp feeling good about highly visible changes to his physical appearance. Now, he's focused on making some adjustments on the field to improve his performance.
Freeman was the third quarterback selected in the 2009 draft behind Matthew Stafford and Mark Sanchez. He established himself as one of the NFL's up and coming passers two years ago when the Buccaneers narrowly missed making the playoffs with a 10-6 record, then regressed while the team was stumbling to 4-12 in 2011.
The Bucs finished last season on a 10-game losing streak. A year after having one of the league's best touchdowns-to-interceptions ratios with 25 TDs and only six picks, Freeman threw for 16 touchdowns vs. 22 interceptions.
''Last season a lot of things didn't go our way. Personally, a lot of things didn't go my way,'' the 24-year-old said. ''But in that, there's a lot to learn from the standpoint of trying to step out of the system, trying to make too many plays, trying to do things when in actuality, as a quarterback, the offense is going to get you there.''
Freeman's struggles were only part of the reason Tampa Bay faltered following a 4-2 start. The defense got progressively worse, yielding an NFL-high and franchise-worst 494 points and ranking 30th among 32 teams in yards allowed.
''Last year we had a lot of breakdowns in a lot of areas,'' Pro Bowl guard Davin Joseph said. ''Up front, I don't feel like we played good enough to help Josh. There are a lot of players who could have done better for Josh. We need the offense and the defense to play well for Josh to play well.''
The collapse cost former coach Raheem Morris his job. Greg Schiano replaced him in January and hired former New York Giants quarterbacks coach Mike Sullivan as his offensive coordinator and Ron Turner as the team's new quarterbacks coach.
The 6-foot-6, 237-pound Freeman was already pondering ways to get better before team ownership brought in Schiano. He got together with personal trainer Grant Gregory, who's also the quarterback who followed him at Kansas State, adjusted his diet and trimmed about 20 pounds off reporting weight of a year ago.
It all began with a conversation with former Bucs offensive coordinator Greg Olson.
''We talked about a number of things, one of which was trying to be at your best, trying to be a pro at everything, not just football, but in your life, lifestyle habits,'' Freeman said.
''Everybody is like, `Oh did you get faster? Did you lose a little strength?' I can't say I got noticeably faster. I can't say I got noticeably stronger or weaker. But I feel good. Flexibility, throwing the ball, I feel physically great.''
Turner worked with Freeman during the offseason on the player's footwork. One of Sullivan's priorities has been improving the quarterback's decision-making in the pocket.
It's only the beginning of training camp, but Freeman believes he's making strides.
''I feel like everything is starting to come together. ... Each year you constantly learn and grow,'' he said. ''That's what I've got to keep doing this year.''
The Bucs have made some moves around Freeman that could help, too.
Receiver Vincent Jackson was acquired in free agency, giving Tampa Bay a legitimate deep threat for the first time in years. Pro Bowl guard Carl Nicks was added to an offensive line that figures to be better, and Schiano is counting on rookie running back Doug Martin to make a difference.
''It's not a one-man show,'' Joseph said. ''Last year was a reflection of a team that didn't do good.''
Sullivan likes what he's seen of Freeman.
''He has a bad taste in his mouth about last year and has a focus about him,'' Sullivan said. ''There's a look in his eye that's kind of similar to the look in Eli Manning's eye as far as having a bad year and hearing some criticism and wanting to put that behind him and move forward.''
---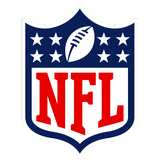 Get more from National Football League
Follow your favorites to get information about games, news and more
---