National Football League
National Football League
Bucs defense stars in rout of Chiefs
Published
Oct. 14, 2012 1:00 a.m. ET

Ronde Barber is getting older, but no less valuable to the Tampa Bay Buccaneers.
The 37-year-old, five-time Pro Bowl selection has always had a knack for making big plays, and his interception and 78-yard return for a touchdown Sunday keyed a 38-10 rout of the struggling Kansas City Chiefs.
''If I could bottle that, I'd sell it for a lot of money,'' the oldest player on the field said of his penchant for changing games. ''I've always been ball aware. I see the ball out a lot because I'm always around it. I can't tell you why. I'll just take them as they come, though.''
The only remaining player from Tampa Bay's Super Bowl champion of 10 years ago picked off a pass that nearly hit the ground after glancing off the intended receiver's arm, and it smooth sailing up the right sideline, with teammate E.J. Biggers leading the way.
''I was covering the inside slant. E.J. actually made a great play,'' Barber said. ''He's gotten the assist on a couple of my interceptions here the past couple of years. Give him more credit than me. I just snatched it off the ground before it hit it. It was a pretty easy 78-yard run for me.''
Josh Freeman threw for a season-high 328 yards and three TDs for the Bucs (2-3), who intercepted Brady Quinn twice in the Kansas City quarterback's first start in nearly three years.
Freeman's inconsistency has been an issue during a slow start by Tampa Bay, however the fourth-year pro is developing a touch on deep passes that's sparked a sputtering offense over the past two games.
He teamed with Mike Williams on a 62-yard scoring play in the first quarter and threw TD passes of 19 and 17 yards to Vincent Jackson in the second half.
The victory coming off a bye week ended a three-game skid and left the Chiefs (1-5) heading into their open date with a three-game skid of their own.
''It's a big day for our offense and for our team to get back on track,'' Bucs coach Greg Schiano said. ''For Josh, especially, I thought he kept his cool throughout the game when things didn't go well. ... Sure, there are going to be throws he's going to wish he had back and things he wished he did differently. It's a slow process, but he's getting better.''
Barber, making the transition to safety after 15 seasons as one of the NFL's top cornerbacks, scored his 14th career regular season touchdown when he picked off a pass that bounced off Dexter McCluster and ran up the sideline untouched to make it 21-3 early in the third quarter.
The Chiefs thought the ball hit the ground. The play was reviewed, but the ruling that it was an interception and TD stood.
''I got hit on the play,'' Quinn said. ''I thought I put the ball in a good spot, but all of a sudden I looked up and I saw him running. It was a tremendous play on his part. I couldn't tell on the replay. From my point of view it looked like it hit the ground, but he made a great play.''
It was Barber's eighth career interception return for a TD.
Quinn completed 22 of 38 passes for 180 yards, filling in for the injured Matt Cassel, who sat out after leaving the previous week's 9-6 loss to Baltimore with a concussion.
The Chiefs scored their only touchdown early in the fourth quarter on Edgar Jones' 11-yard fumble return on a play that began with Shaun Draughn blocking a punt into the end zone.
Bucs punter Michael Koenen chased down the loose ball and ran out to the 1, where he was hit by Draughn as he was trying to throw the ball forward. Jones caught the ball on the fly, but it was ruled a fumble because a pass can't be attempted off a blocked punt.
''I was surprised once I saw him pick up the ball in the end zone. He looked like as he was running the ball, he just kind of looked at me and just threw it,'' Jones said. ''I'll take it.''
Williams finished with four receptions for 113 yards, his second consecutive 100-yard game. LeGarette Blount finished the rout with a 12-yard touchdown run.
The Bucs played without cornerback Aqib Talib, who began serving a four-game suspension for violating the NFL's policy on performance-enhancing drugs.
Tampa Bay limited NFL rushing leader Jamaal Charles to 40 yards on 12 attempts.
NOTES: Quinn, a former first-round draft pick, made his first start since Dec. 12, 2009, when he was with the Browns. ... Freeman was 15 of 26 and was intercepted once by Chiefs linebacker Justin Houston, costing Tampa Bay an opportunity to take an early lead. ... Former Buccaneers OT Paul Gruber, who played from 1988-99, was inducted into the team's Ring of Honor at halftime.
---
---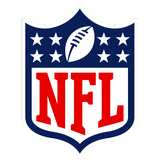 Get more from National Football League
Follow your favorites to get information about games, news and more
---