National Football League
National Football League
Buccaneers sink to last in NFL in total offense
Published
Dec. 17, 2013 12:27 a.m. ET

Tampa Bay's struggles on offense haven't shaken the Buccaneers' confidence in rookie quarterback Mike Glennon.
Coach Greg Schiano on Monday reiterated his belief that the third-round draft pick is making significant strides, even though the sputtering Bucs (4-10) slipped to last in the NFL in passing and total offense following a 33-14 loss to the defending NFC champion San Francisco 49ers.
While Glennon posted modest numbers, completing 18 of 34 passes for 179 yards, two touchdowns and one interception, the Bucs were 1 for 10 on third-down conversions for the second time in three weeks and gained a season-low 183 yards.
Despite winning four of six games following an 0-8 start, the offense has posted its four lowest yardage totals of the year while going 2-2 over the past month.
Schiano said some of that can attributed to the caliber of defenses Tampa Bay has faced, including Sunday against San Francisco.
At the same time, he was encouraged that the Bucs were able to pull within 20-14 on the first play of the fourth quarter against the 49ers, who dominated the rest of the way to win convincingly.
''Anything that I say can and will be prefaced with: `We didn't do it well enough to win,' So certainly I'm not satisfied,'' Schiano said.
''But you have to look at these things objectively, grade the guys out, and say: `OK, we need to be better here. This is good enough to win. This isn't good enough to win.' That's how we'll approach it.''
Almost all of Tampa Bay's offensive production came on a pair of drives in which Glennon ran the two-minute offense. The Bucs marched 80 yards in the final two minutes of the first half to trim a 17-0 deficit to 10 points, then went 92 yards to pull within six on Glennon's second TD pass with 14:54 remaining.
Tampa Bay didn't get an opportunity to make it any more interesting.
The 49ers took the ball and held it for the next 10:27 before kicking a field goal. Eric Page fumbled on the ensuing kickoff, and San Francisco's Kendall Hunter scooped up the loose ball and dove into the end zone to make it 30-14.
The Bucs, who had hoped to make it a fourth-quarter game, wound up running just eight plays after pulling within six points - turning the ball over downs on one possession and throwing a fourth-down interception on their final offensive snap.
''If we want to be the team that we say we want to be, we have to learn how to win the tough games. The game came down to the fourth quarter and we didn't finish,'' defensive tackle Gerald McCoy said. ''We had them where we wanted them, it was 20-14, all we needed to do was get the ball back and they went on a 10-minute drive. The defense can't allow that. That's happened too many times this year and we have to do better.''
One recurring problem has been a lack of consistency in the running game. The Bucs were limited to 39 yards rushing Sunday, with Bobby Rainey averaging just 2.5 yards carry while gaining 27 on 11 attempts.
Injuries have been a factor, too.
Running back Doug Martin, a Pro Bowl selection a year ago, is out for the season, as is receiver Mike Williams, who's missed eight game yet is still fourth on the team in receptions.
''We have some inexperienced guys playing, but I don't believe in this league that's ever an excuse. ... You've got to find a way in all three phases to win games, no matter who's playing,'' Schiano said.
Sunday's loss dropped Glennon to 4-7 in 11 starts. Since putting together the best performance of his career during a 41-28 victory over Atlanta on Nov. 17, his production has slipped gradually. The past three weeks he's thrown for 180, 90 and 179 yards with six TDs and four interceptions.
Still, the rookie doesn't believe his play has regressed.
''No, (we're) going against one of the top defenses in the league,'' Glennon said after Sunday's game.
''As an offense we knew we were going to have to get the game into the fourth quarter, and we did that. Going against that kind of team you just have to be on top of your game ... throughout the course of the game,'' he added. ''Give them some credit, that was a great drive by them in the fourth quarter, 10 minutes, and they played really well. When you play against a team like that, we have to execute throughout the course of the game.''
---
AP NFL website: www.pro32.ap.org
---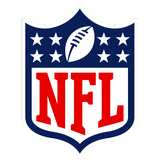 Get more from National Football League
Follow your favorites to get information about games, news and more
---