National Football League
National Football League
Buccaneers-Packers Preview
Published
Nov. 16, 2011 9:54 p.m. ET

The last thing the offensively challenged Tampa Bay Buccaneers need to see is a Green Bay Packers defense that is coming off a much-needed dominating effort.
Hoping for another shut-down performance, the Packers look to move to 10-0 and continue their best start since 1962 while trying to hand the reeling Buccaneers a fourth consecutive loss Sunday at Lambeau Field.
While Green Bay's offense continues to play at an extremely high level behind Aaron Rodgers, the Packers finally put forth the stifling defensive game they had been looking for in Monday's 45-7 home rout of Minnesota.
The Packers (9-0) yielded at least 424 yards in each of their previous three games before keeping the lowly Vikings to 266. They held Adrian Peterson to 51 yards with a touchdown on 14 carries and sacked rookie Christian Ponder three times.
"I think we've known that we can play at this level, it's just a matter of getting it done," said linebacker Clay Matthews, who had two of his five sacks Monday.
Green Bay defenders have taken their generous play prior to Monday personally at times. That unit has felt it has not held up its end of the bargain while the Rodgers-led offense continues to roll over the competition, with the Packers averaging an NFL-high 35.6 points per game.
"We're mad," cornerback Charles Woodson said. "We're mad about the way we've been performing. The way our offense has been playing and carrying this team, we want to be a part of that too. We don't want it to just be one-sided."
Woodson and his defensive peers have a chance for another stingy showing against Tampa Bay (4-5), which has been outscored 88-43 during a three-game skid. The Buccaneers' 156 total points this season are 12 fewer than the Packers have scored in the first half alone in 2011.
Tampa Bay and Cleveland are the only teams in the league not to have scored an offensive touchdown in the first quarter all season.
"It's not getting any easier," Tampa Bay center Jeff Faine said. "We've got a very, very huge challenge at Green Bay. We've got to play smarter and more disciplined. It's unfortunate we're in the position we're in, but we've got to dig ourselves out."
Trying to improve offensively is only half the battle for Tampa Bay. Stopping Rodgers is perhaps an even more daunting issue for a Buccaneers defense that allowed scoring plays of 80 and 78 yards in last Sunday's 37-9 home loss to Houston.
Rodgers, meanwhile, was an efficient 23 of 30 for 250 yards Monday, throwing four touchdowns for the second straight game. The reigning Super Bowl MVP has completed an astonishing 72.9 percent of his passes in 2011 and has thrown 11 of his 28 TDs - and no interceptions - over the last three contests.
His passer rating of 130.7 is on pace to easily break Peyton Manning's NFL record of 121.1 in 2004.
"It's amazing," veteran Packers receiver Donald Driver said. "He gets better and better. Every week he seems to be breaking another record. And sooner or later, he can't do anything but break his own. You have to take your hat off to him. If he's not the guy that's going to win MVP this year, then something's wrong."
Rodgers, however, is 31 of 62 for 431 yards with four touchdowns and six interceptions while losing both career starts against Tampa Bay. He threw three of those picks, including one taken back 35 yards for a fourth-quarter score by Tanard Jackson, in the Packers' 38-28 loss in Tampa in the last meeting Nov. 8, 2009.
Buccaneers quarterback Josh Freeman threw for 205 yards and three touchdowns in that contest but was picked off three times against the Texans last weekend. Freeman, who has been bothered by a sprained thumb, has thrown nine touchdowns and 13 interceptions in nine games, compared to 25 TDs and just six picks in 2010.
"I feel like I'm a better quarterback this year than I was last year," Freeman said. "As crazy as that may sound, looking at the numbers, I feel like I'm throwing the ball as well as I ever have, it's just things aren't going my way."
Trailing almost throughout their losing streak, the Buccaneers haven't run the ball much lately. They're averaging just 16.3 carries for 68.0 yards during their skid, with LeGarrette Blount totaling 106 yards on 23 carries in two games since returning from a knee injury.
Tampa Bay is looking for a fourth consecutive win over the Packers. It snapped a 12-game skid in Wisconsin with a 17-16 win in its last visit Sept. 25, 2005.
---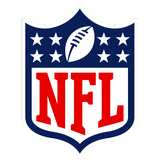 Get more from National Football League
Follow your favorites to get information about games, news and more
---