National Football League
National Football League
Buccaneers figure to be even younger in 2012
Published
Jul. 23, 2012 6:13 p.m. ET

A rebuilding project that already transformed the Tampa Bay Buccaneers into one of the NFL's youngest teams is about to take on an even more youthful look.
First-year coach Greg Schiano welcomed his initial rookie class to training camp a week ahead of veterans, promising each of the prospects a chance to prove they can help make a difference on a club that lost the final 10 games of last season en route to a 4-12 record.
''I don't have any favorites,'' Schiano said before cutting himself short to interject that that's not necessarily true.
Fourth-year pro Josh Freeman is the team's No. 1 quarterback, and there's not likely to be any real competition to retain his job.
Of course there are others who, barring injury, are locks to be starters, too. But the point Schiano wanted to make is that he's open to allowing newcomers a chance to contribute in key roles.
''I think there's great opportunity, maybe more than any other year. Not because of who they're competing with, but because those veterans don't have as much of a head start in this scheme,'' Schiano said.
''They have a head start in being veteran players, but they don't have a head start in this specific scheme,'' the former Rutgers coach added. ''So our rookies, I've told them these are great opportunities to get yourself ready to battle for a job.''
Safety Mark Barron and running back Doug Martin are first-round draft picks who Schiano's counting on to step right into the lineup.
The Bucs yielded a league-high and franchise-worst 494 points in 2011, while also ranking last in rushing defense, sacks and turnover margin. Offensively, they were 27th in scoring and 30th in rushing, while also regressing in the passing game.
A year after throwing for 25 touchdowns and six interceptions to lead Tampa Bay to a surprising 10-6 record, Freeman took a step back with 16 TD passes and 22 interceptions - some of which could be attributed to the 24-year-old making poor decisions in the pocket.
Schiano hired Mike Sullivan, who worked with Eli Manning with the New York Giants, as his offensive coordinator. The coach also hopes a more productive running game will help Freeman, who threw for 7,043 yards over the past two seasons, get back on track.
Martin and third-year pro LeGarrette Blount, a 1,000-yard rusher as a rookie, are projected to share the workload at running back.
The 247-pound Blount led the Bucs with 781 yards in 2011, but also had a problem with fumbles. Freeman was the team's second-leading rusher 238 yards.
''We need to get LeGarrette to run consistently the way he's capable ... and we need him to have better ball security. We need our whole football team to have better ball security,'' Schiano said. ''We're one of the sloppier teams with the football that I've ever seen, so we're going to have to get that remedied from Day 1. That'll take a lot because it's a bad habit.''
Barron was the seventh overall pick in the draft out of Alabama. The Bucs selected the versatile 223-pound Martin, a productive runner and effective receiver out of the backfield for Boise State, at No. 31 overall.
Although Martin said he's not taking anything for granted, he understands he will have an opportunity to earn significant playing time as a rookie.
''I feel like I have a definite chance. In college, I redshirted. I had to wait behind two guys to get out there and eventually compete to get to that top spot,'' Martin said. ''It's definitely different.''
Although second-round draft pick Lavonte David could have a chance to earn a starting linebacker job, too, helping young players make the transition from college to the pros won't be the only priority of Schiano's first training camp.
After not spending much money to bring in free agents from other teams the past three offseasons, general manager Mark Dominik negotiated five-year deals totaling more than $140 million in one day to land two-time Pro Bowl receiver Vincent Jackson, All-Pro guard Carl Nicks and cornerback Eric Wright.
The team also signed 37-year-old Ronde Barber for a 16th season, although he's likely to move from cornerback to safety.
The addition of Jackson gives Freeman a legitimate deep threat for the first time in his career. The Bucs also signed veteran tight end Dallas Clark to replace Kellen Winslow, who led Tampa Bay with 75 receptions last season.
''The nice thing about Vincent is you can move him around. He plays in the slot, he plays outside on both sides,'' Schiano said. ''I think what it does is it gives us a big physical presence, a guy who can go up and get the football. And it helps the rest of our receiving corps.''
Former coach Raheem Morris was fired a year after narrowly missing the playoffs in 2010. The Bucs started 4-2 a year ago, then played progressively worse during their 10-game slide to end the season.
Schiano, who transformed Rutgers from a perennial doormat into a Big East contender, played down suggestions that there's pressure to turn the Bucs around quickly in his first NFL head coaching job.
''It's such a fine line in this league between winning and losing. It is in college, too, but it's much finer here,'' Schiano said.
''I think the talent level is closer, too. We'll try to play the best we can. When you start worrying about this is a must-win, I won't get into that. ... It's all about preparation. We have to be our best. This is a win-now league, believe me, I got that memo.''
---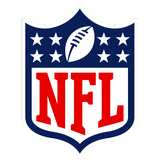 Get more from National Football League
Follow your favorites to get information about games, news and more
---