National Football League
National Football League
Browns suffer through growing pains under Shurmur
Published
Nov. 10, 2011 12:56 a.m. ET

Pat Shurmur stood near the middle of the indoor practice field with one hand on his hip, the other clutching a rolled up play sheet like a track star holding a relay baton.
As Cleveland's first-year coach prepared the Browns for their ninth game, this one against his former team, Shurmur took stock of his young team's current state.
It's troubled.
With key injuries mounting, an offense that can't move the ball or score, a second-year quarterback taking far too many hits every Sunday and a portion of Cleveland's fan base already wondering if he was the right man for the job, Shurmur has a lot on his plate. But despite his team's numerous problems at the season's halfway point, Shurmur remains upbeat.
He has no other choice.
''I'm really enjoying it, believe it or not,'' Shurmur said Wednesday, a wide grin creasing his face. ''I probably don't show it. I'm enjoying the interaction with the coaches. I'm enjoying working with the players. I enjoy the process. I'm a very impatient guy. I don't enjoy the results yet. People around me need to just tell me to keep going and relax.
''I don't tend to listen to that very well.''
Maybe it's time he starts.
The Browns (3-5) began practicing for this week's game against the Rams (1-7) missing some vital parts.
The club's top two running backs, Peyton Hillis (hamstring) and Montario Hardesty (calf), didn't practice and will both sit out Sunday's game with injuries. It's still not known when either will be back in the lineup. Also, starting strong safety T.J. Ward has a cast on his injured right foot and will likely miss this week's game - and maybe more.
Also, starting wide receiver Mohamed Massaquoi was again sent home as he continues to experience symptoms from a concussion on Oct. 23, his second head injury in 13 months.
Beyond that, the Browns were without safety Usama Young, nickel back Dimitri Patterson and starting right tackle Tony Pashos, who was limited because of an ankle injury that has nagged him all season.
The Browns are certainly not the only team dealing with medical issues, but there's not another squad in the league playing two running backs that have been on the roster for less than a month combined. Chris Ogbonnaya and Thomas Clayton have barely been around long enough to know everyone's names.
''We could spend all day talking about injuries and what-ifs and if who was here,'' said quarterback Colt McCoy, who survived a pounding in Houston on Sunday. ''As a team, you can't afford to do that. You can't do that; we don't have time to do that. We've got to go out and play with what we've got.''
What Shurmur's got right now is a young, inexperienced team - the Browns began the season with a league-high 17 rookies and first-year players - going through the growing pains that come with learning how to win. Without much depth, Cleveland has been forced to start players who would otherwise be learning by playing in a limited role or watching from the sideline.
But Shurmur can't - and won't - use the injuries as an excuse. He was hired by president Mike Holmgren to turn things around, and it's his job to do it no matter the obstacles. His charge is to develop the Browns, teach them, nurture them, and if everything goes according to plan, win with them.
Shurmur acknowledged the challenge in developing and winning at the same time.
''It's difficult. But I think what you do is you come to work each day and try to get better at something, get better at something, get better at something,'' he said, pretending to stack the improvements, ''and then pile it all up and then find a way to win games. What is interesting is we all take notes, as coaches we take notes and track our years. I went back and looked at our first year in Philadelphia and we didn't have great success. We were developing Donovan McNabb. We were really good on defense. St. Louis we had a tough year the first year.
''You go back, try to replay the games and the emotions of it and try to learn from it like we all do. We're fighting through it.''
Shurmur is punching his way through a lot.
Along with the injuries, Shurmur, who spent the past two years as the Rams' offensive coordinator, has had other distractions during his first year as a head coach. The labor lockout put the Browns at a disadvantage as it limited the amount of time Shurmur had to install his West Coast offense. His only interaction with many of his players was on game film, forcing Shurmur and his staff to quickly learn about what they had to work with when camp opened.
The results have been poor.
Cleveland's offense enters Sunday's game ranked 30th overall. The Browns have been outscored 58-6 in the first quarter and are the only team in the league that hasn't scored a touchdown in the first and third quarters. McCoy was battered last week by the Texans, who exploited rookie offensive guard Jason Pinkston and had clear shots at Cleveland's QB when his new backs didn't pick up blitzes.
The Browns' defense, solid for much of the season, was gashed for 261 rushing yards by the Texans, whose zone-blocking scheme baffled Cleveland's young defensive linemen.
''Sometimes,'' McCoy said, ''growing pains aren't that fun.''
Shurmur's feeling them. However, he remains confident better days are ahead.
Right now, they seem far away.
''You want results,'' he said. ''The results in this business are winning.''
Notes: WR Jordan Norwood is heartbroken by what has happened at Penn State, his alma mater. The child-abuse scandal at the school has been painful for Norwood, who is especially close to the football program. He played four seasons (2005-08) in Happy Valley and his father, Brian, now at Baylor, coached the Nittany Lions' secondary for seven years. ''I'm feeling a part of it, too,'' he said. ''There is no doubt it's tough and unfortunate, more so for the young men and young boys that were involved.''
---
---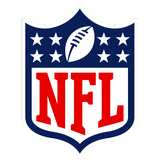 Get more from National Football League
Follow your favorites to get information about games, news and more
---