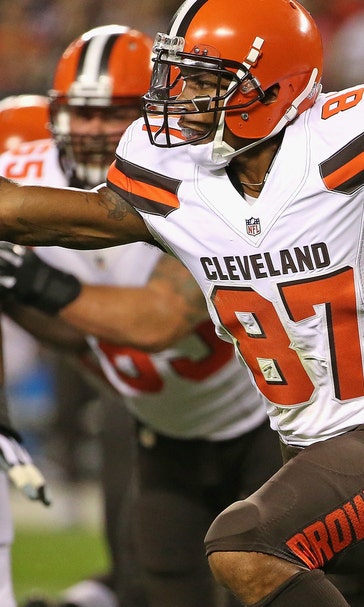 Browns' Pryor changes uniform number, now must produce
September 10, 2015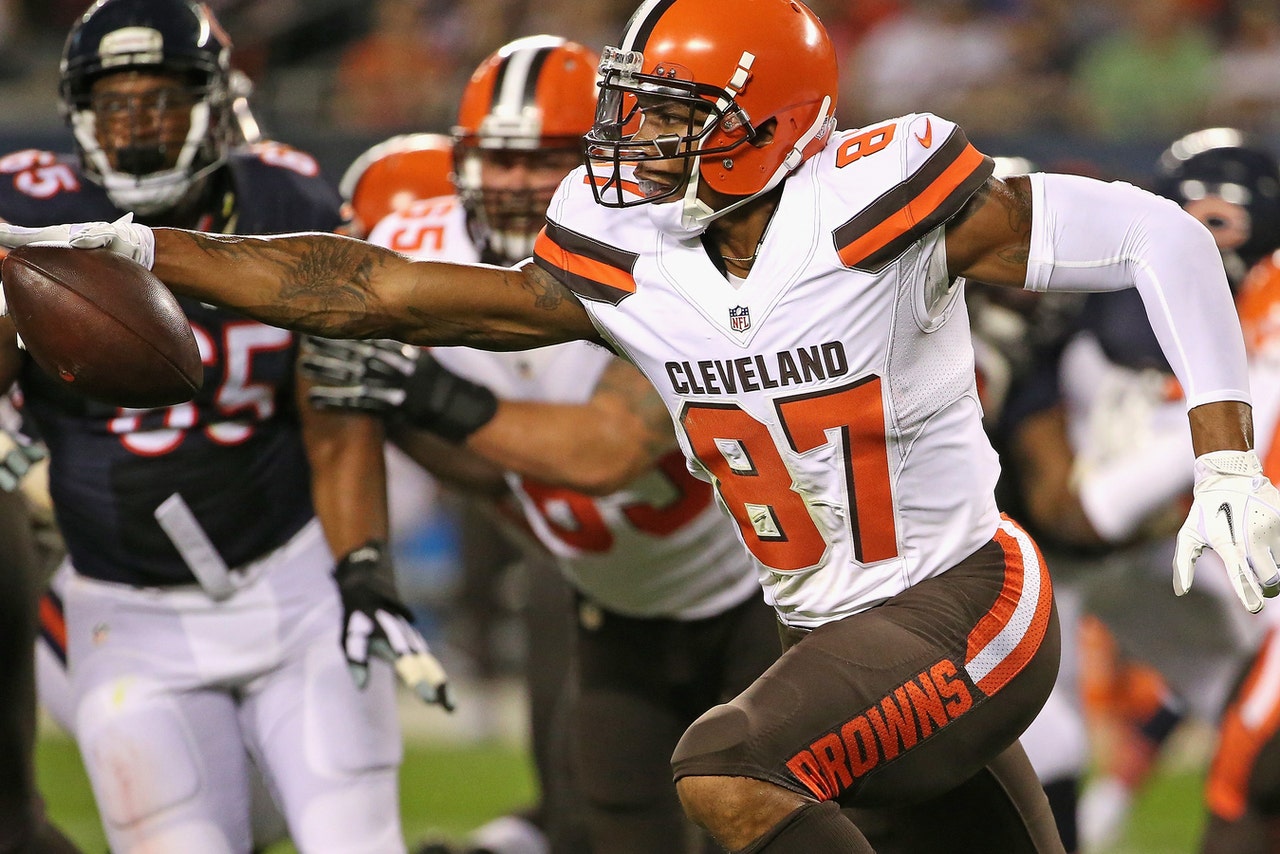 When Terrelle Pryor saw Braxton Miller spinning away from defenders and scoring touchdowns in Ohio State's 42-24 win over Virginia Tech on Monday night, he likely was green with envy.
Pryor is making the switch to receiver this season for the Browns just like Miller, who is now a wideout at Pryor's alma mater after playing three seasons at quarterback. Miller didn't waste any time showing off his big play ability, hauling in a 54-yard touchdown pass before rattling off a 53-yard scoring run that featured a spin move for the ages.
Pryor, who will wear No. 17 after requesting a change from No. 87, flashed similar potential early in camp before a hamstring injury derailed his progress. Limited to just 15 snaps as a receiver and a few more in the read-option in the preseason, Pryor still made the final 53-man roster due to that promise. 
His number switch has nothing to do with the possibility of playing quarterback as Pryor said he just wanted a lower number. Regardless of the jersey he wears, head coach Mike Pettine says Pryor now needs to focus on converting from project to player. 
"Terrelle's here because he showed that promise and that potential, but once you make the 53, you have to be a productive member of the team," Pettine said via the Akron-Beacon Journal. "It's hard to just have that be a project for a year, so we are looking for the returns on that investment to be a little bit sooner than later."
Pryor, who said he still felt some pain in his hamstring during the preseason finale, is ready to start showing what he can do.  
"This league's all about proving yourself," Pryor said. "I just think some of the best receivers that I did research on, some of the guys did the same stuff as I'm doing, playing special teams and doing stuff, and then eventually they got to where they're at, they didn't have to do it. That's not where I'm at. I still got a lot of stuff I've got to prove."
h/t: Akron Beacon Journal
---
---