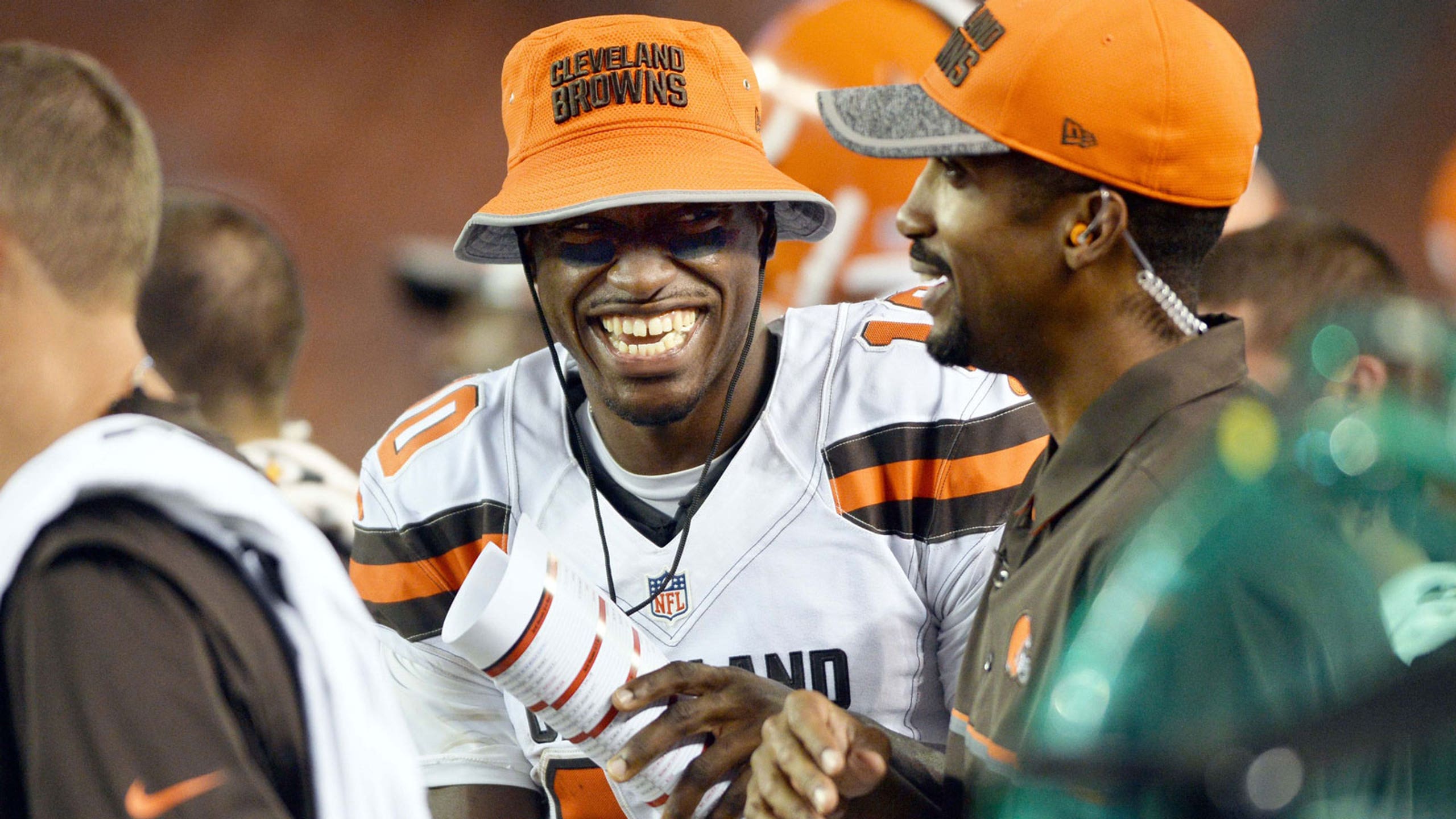 Browns players vote 'super team-first' Robert Griffin a captain
BY foxsports • September 7, 2016
Robert Griffin apparently has made quite the impression on his Cleveland Browns teammates. Browns players voted RG3 one of the team's captains before he's taken a regular-season snap for the organization.
"I'm extremely happy," Griffin said, via ESPN. "Not satisfied, but happy with where I'm at, the opportunity that's been blessed upon me and being here with these guys, it's really a blessing. I can't speak enough about how this [locker room] has been awesome.
"I've been able to grow as a player and as a leader in this locker room."
Griffin, who was not a team captain his first two years with the Redskins but was voted a captain midway through the 2012 season and all of 2013, joined the Browns in March, signing a two-year deal. He was named the starting QB in early August, before the team's first preseason game.
Browns veteran cornerback Joe Haden called Griffin "a super team-first guy" who really wants to be liked by his teammates.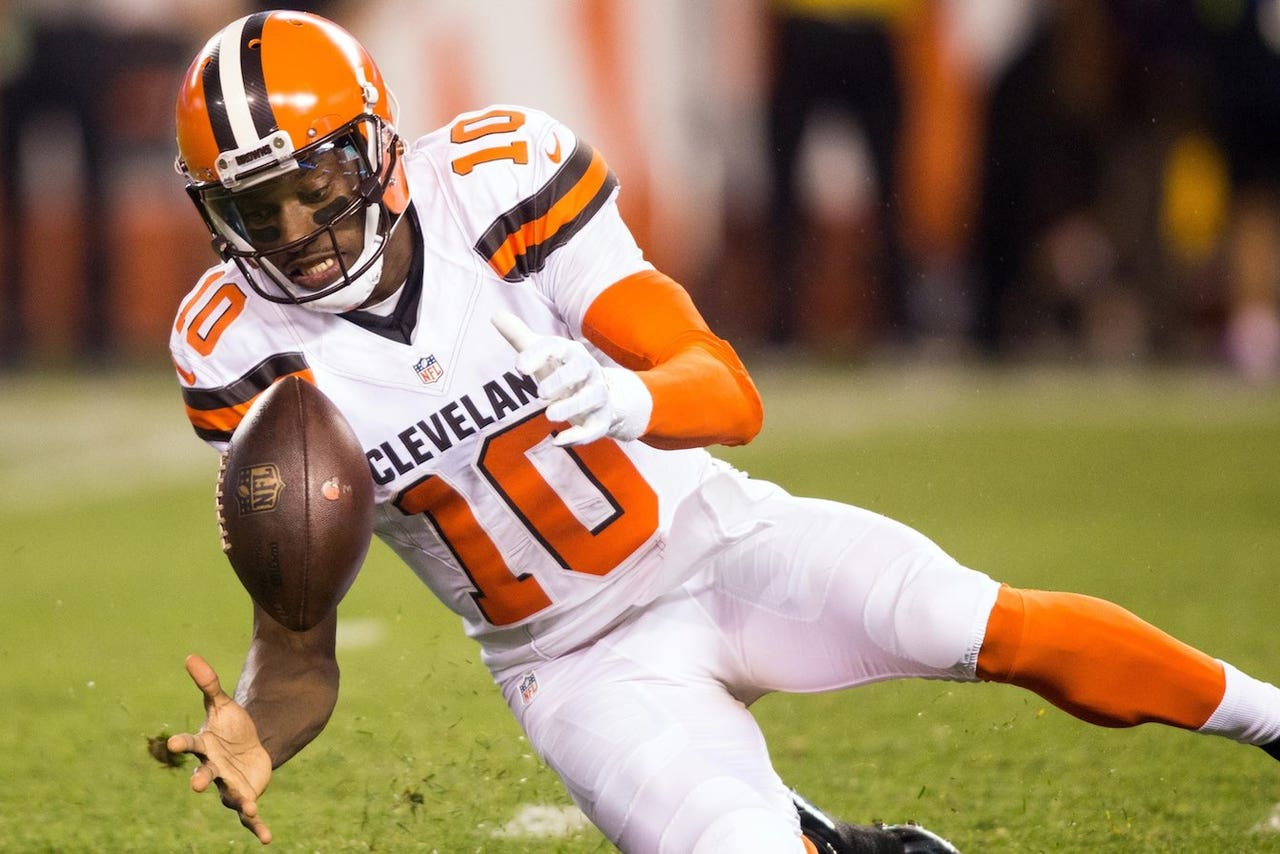 "A dude that wants to just bond," Haden said Wednesday. "He wants to have a friendship, he wants to have a bond between all of his teammates. Like me, wants to be liked.
"Doesn't feel like there's [any] reason to have anybody walking around and not talking to everybody. That's really special. I think that's why the team picked him as a captain."
Griffin might have turned a corner since his days in Washington, where there were concerns that he sometimes put himself ahead of the team. After his Rookie of Year season, he reportedly demanded former Redskins coach Mike Shanahan change the playbook, putting more of an emphasis on making him a pocket quarterback.
But it appears Griffin has won over his new teammates to this point and is saying all the right things.
"Just excited to go out and play with these guys," Griffin said. "We have an opportunity to do something special. Everyone has the same goal at the beginning of the year, and that's to win every game, and we're no different."
---
---