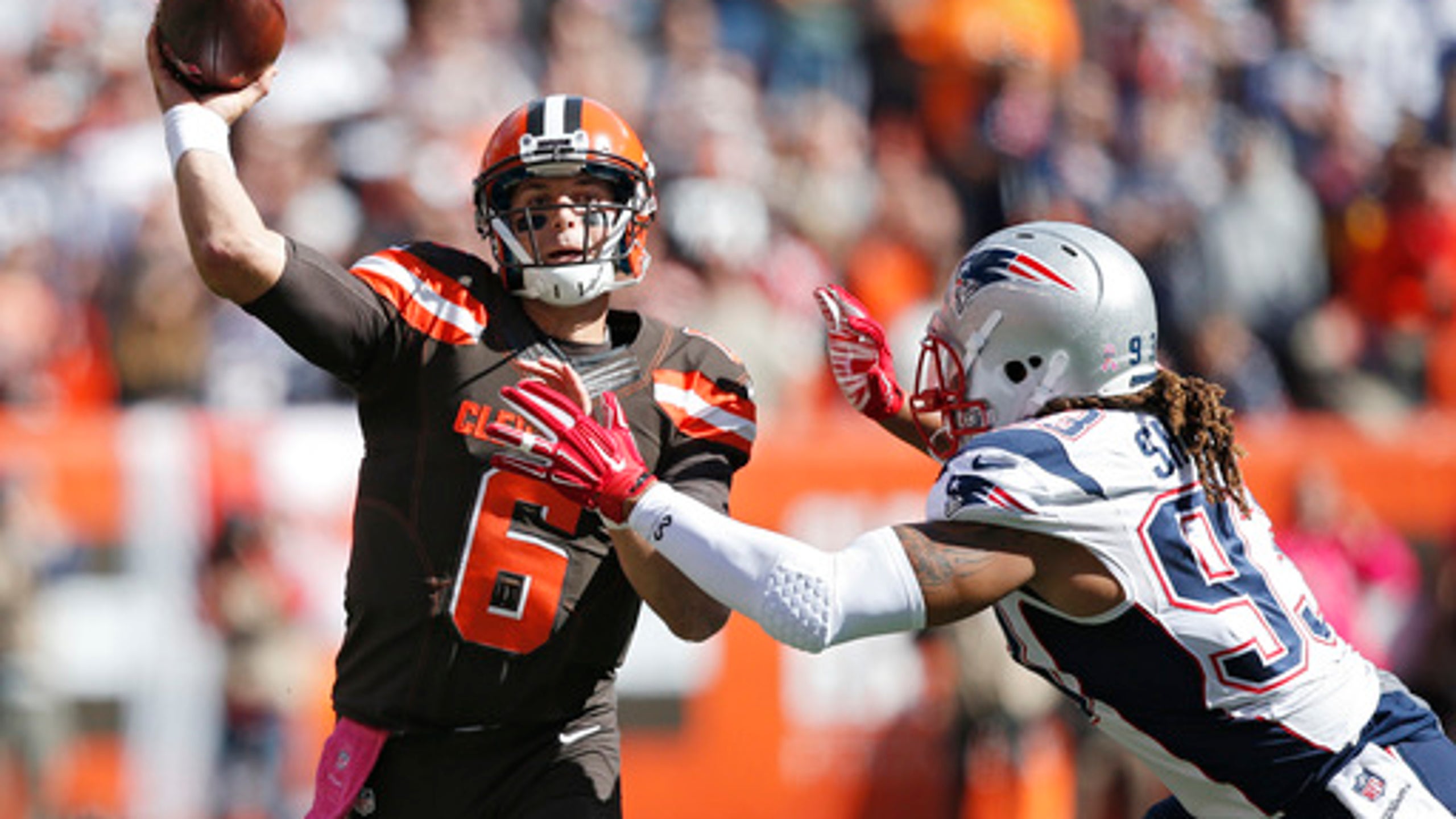 Browns losing quarterbacks as Kessler, Whitehurst hurt
BY foxsports • October 9, 2016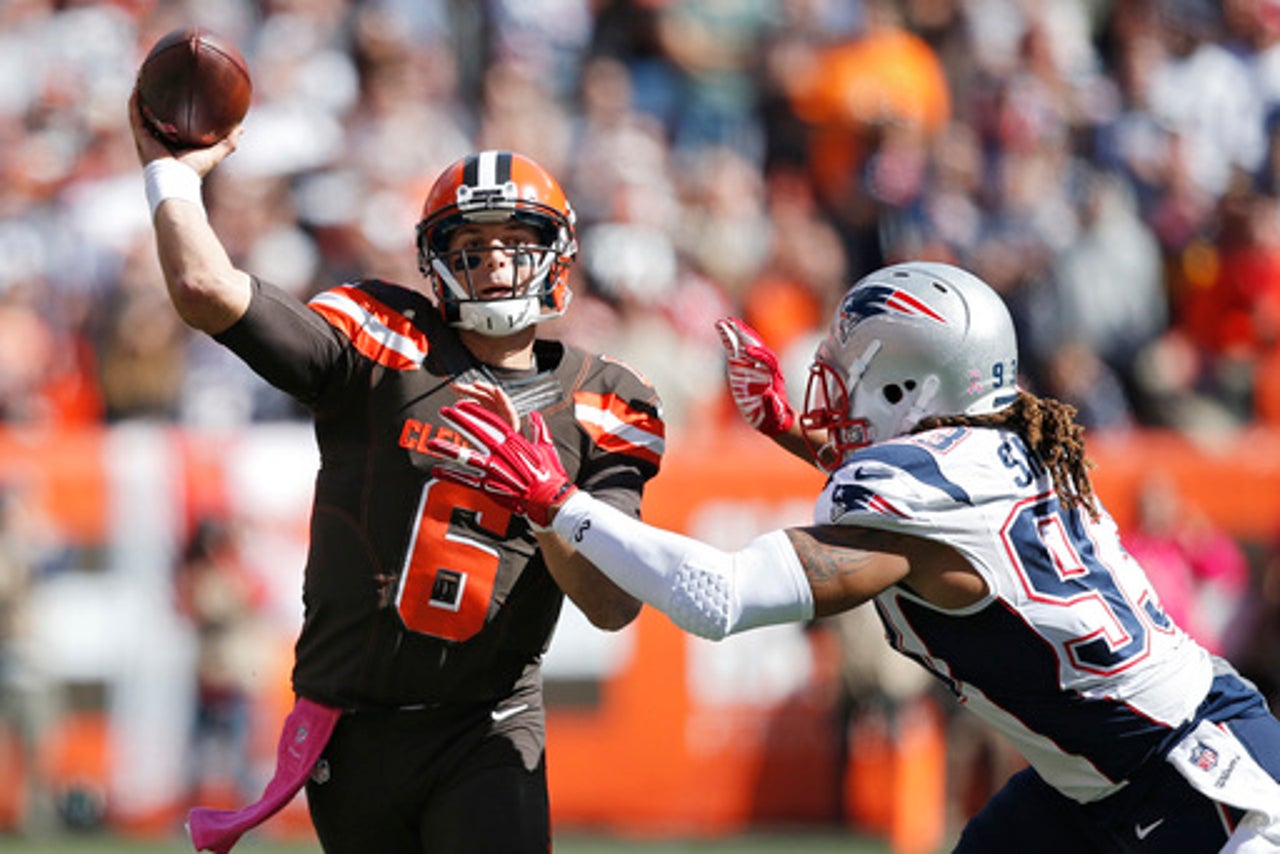 CLEVELAND (AP) Charlie Whitehurst grimaced in pain and was nearly doubled over as he leaned on a stanchion outside Cleveland's locker room while waiting to undergo X-rays.
There was a line of patients.
The Browns are losing quarterbacks as quickly as games.
Whitehurst and rookie starter Cody Kessler were both injured on Sunday during a 33-13 loss to the New England Patriots, further damaging Cleveland's already ravaged quarterback situation.
Kessler, making his third start after Robert Griffin III (broken bone in his shoulder) and Josh McCown (broken collarbone) got hurt in the season's first two weeks, injured his ribs and chest when he was hit hard in the first quarter on a backward pass that skipped out of the end zone and turned into a safety for New England.
Whitehurst took over in the second half, but hyperextended his right knee in the final minutes and hobbled to the sideline.
The veteran returned to the field to run out the final seconds, but his status for next week's game at Tennessee remains unclear.
''I think I'll be fine,'' he said. ''I don't know. We'll see. I guess there will be some tests, but I think I'll be fine. I'll be ready.''
The injuries to Kessler and Whitehurst have only magnified problems for first-year Browns coach Hue Jackson, who continues to put on a brave front in the face of the mounting injuries.
Jackson's job in rebuilding the Browns was going to be difficult enough. Now he's dealing with a revolving door at the game's most important position. Griffin remains sidelined indefinitely, while McCown is holding out hope he could be back soon.
Jackson did not provide any specifics on Kessler's injury other than to say nothing was broken.
Kessler was drilled by linebacker Dont'a Hightower as he tried to throw a swing pass to running back Duke Johnson.
The third-round draft pick struggled to get up, and when he finally did he walked slowly to the sideline before he was taken to the locker room for tests. Kessler returned to the bench area, but did not go back in the game.
''I wanted to (play),'' he said. ''I tried, but there is a point where you have to be smart. It hurt. I hate leaving guys like that. I hate coming out. It hurt me as a person. It is unfortunate, but that is just the game.''
For the Browns, it's been an epidemic.
They've had three different starters and have already played five quarterbacks - wide receiver Terrelle Pryor played 14 snaps at Miami and a few after Kessler and Whitehurst went out - and only have rookie Kevin Hogan on the practice squad.
''It's unfortunate,'' wide receiver Andrew Hawkins said. ''I really don't have any words for it. It's nothing like I've been a part of, but it's football.''
Whitehurst dismissed the notion the Browns are snake-bitten.
''It's the NFL,'' he said. ''Guys get hurt. It's the way it goes.''
---
AP NFL website: www.pro32.ap.org and www.twitter.com/AP-NFL
---
---