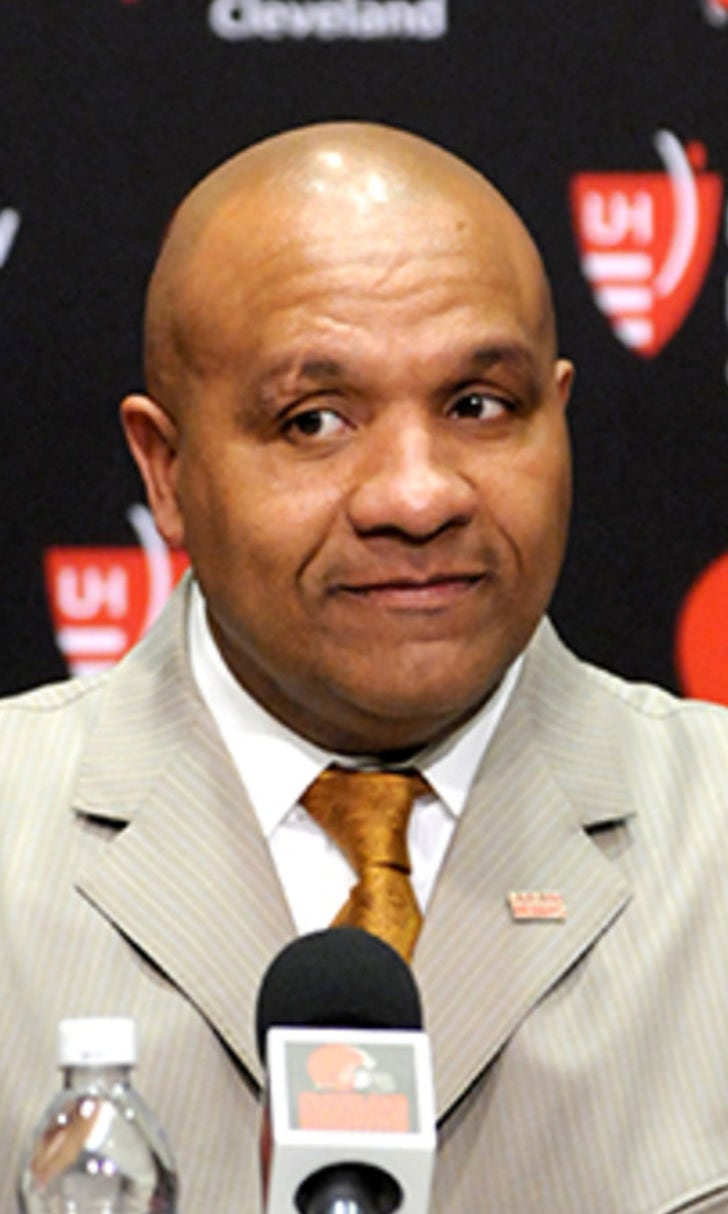 Browns' Hue Jackson will not hire an offensive coordinator
BY foxsports • January 16, 2016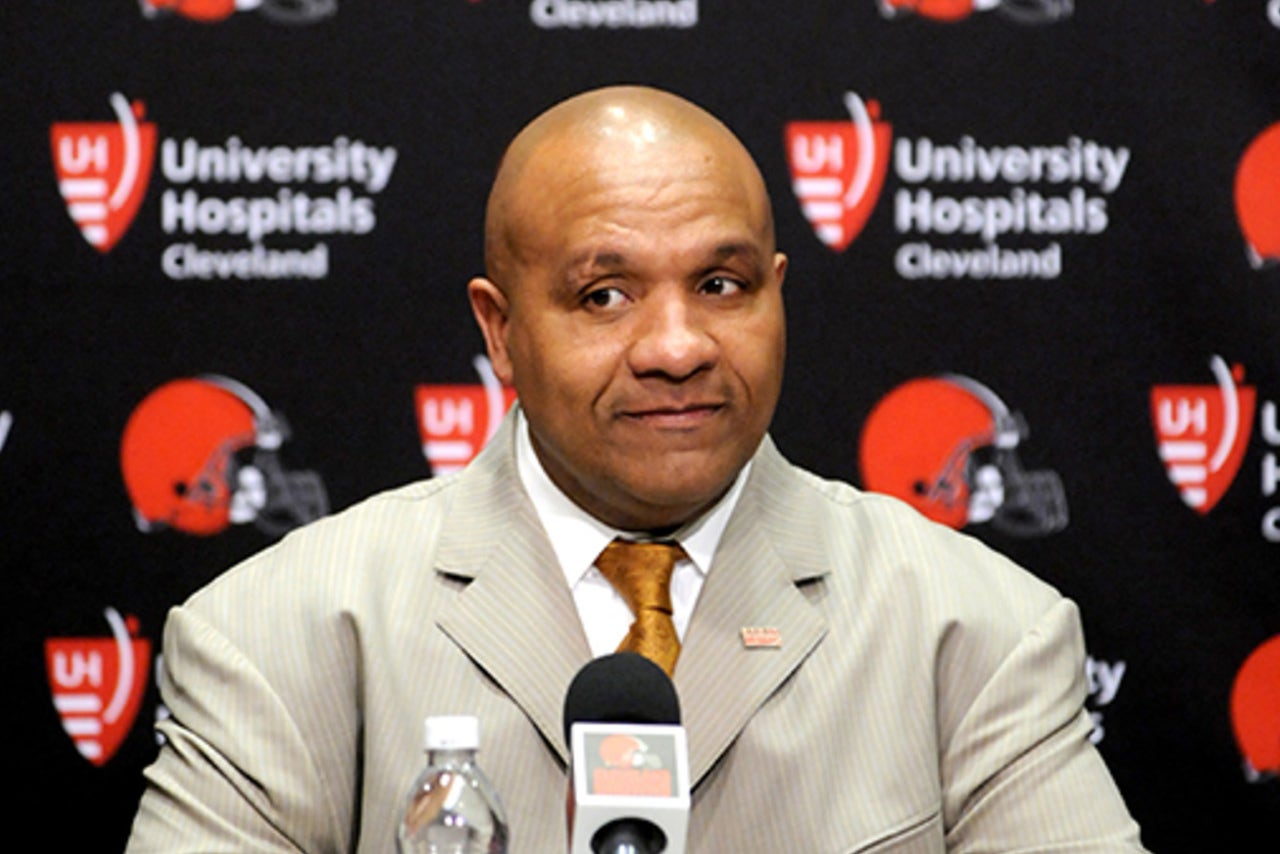 New Cleveland Browns head coach Hue Jackson is already swinging for the fences and putting a ton of pressure squarely on his own shoulders.
Jackson revealed his intention to be the end-all, be-all offensive leader for the Browns on Friday, stating he will not hire an offensive coordinator:
"Right now in my mind, I don't really plan on having an offensive coordinator, because I want to reserve that right to call plays," Jackson told SiriusXM NFL Radio, via Cleveland.com. "That's something that's gotten me this job, so it's something that you're an expert at. You want to continue to work at that and keep that in your pocket so you can use it to help your team."
This is interesting because other head coaches who call their own plays still usually have an offensive coordinator on staff. They still manage the offense and call their own plays but retain a coordinator, as Jackson himself did during his tenure with the Oakland Raiders in 2011.
Perhaps he felt working with Al Saunders in this capacity in Oakland wasn't ideal. In any case, he's making a bold choice.
Additionally, it seems guaranteed that the Browns will draft a quarterback with the No. 2 overall pick. Reports came out of Cleveland after the Jackson hire that he wanted to move on from Johnny Manziel, and there isn't another quarterback on the roster worth building around.
This is a lot of risk for Jackson to be taking on.
If he hits a home run by finding the perfect quarterback and by building a top NFL offense around him, Jackson's legacy will get off to a phenomenal start. On the flip side, if he strikes out this April in the draft and the offense sputters, he could struggle to coach out his contract in Cleveland.
More from Sportsnaut:
---
---