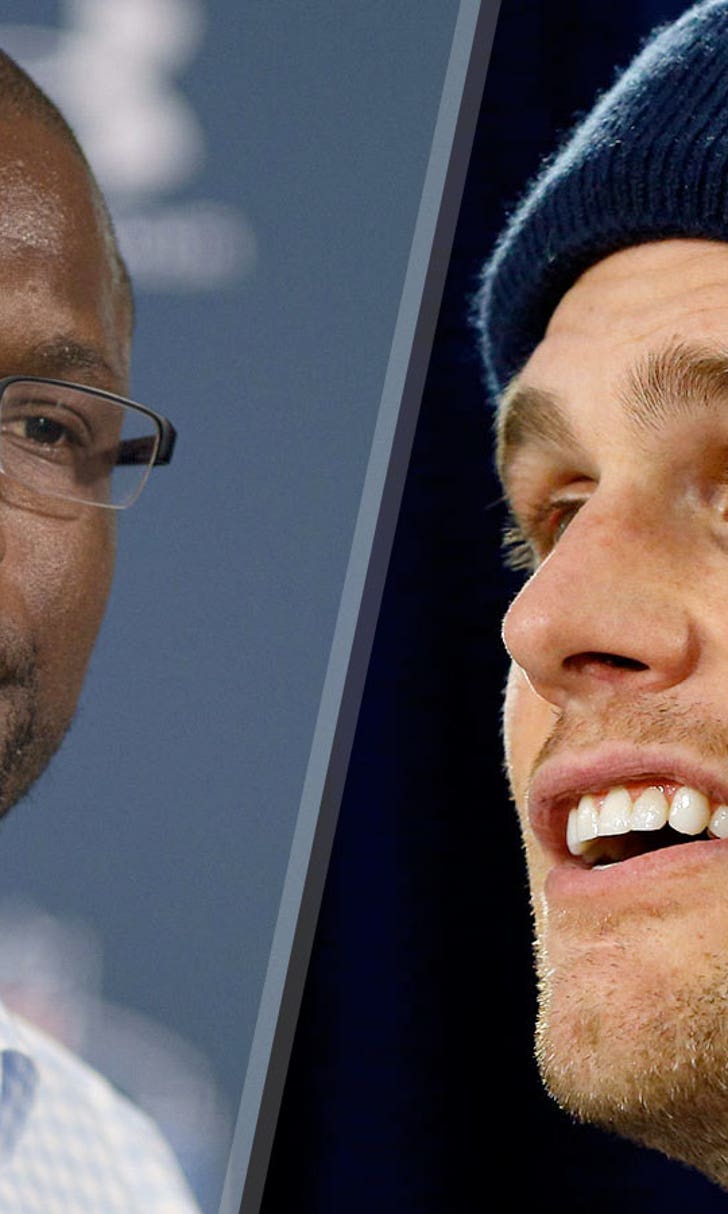 Browns' Farmer turned in his cell phone, unlike Tom Brady
BY foxsports • August 3, 2015
Browns general manager Ray Farmer will miss the first four games of the regular season due to suspension just like Patriots quarterback Tom Brady, but it could've been worse if he hadn't cooperated fully with the NFL's Textgate investigation. 
Farmer said on Friday that he turned over his cell phone to the league during the inquiry, which apparently won him some leniency from commissioner Roger Goodell. 
"I turned over my cell phone,'' Farmer said via the Northeast Ohio Media Group. "Again, I made the mistake. I made the admission. It is what it is. I'll deal with any penalty I got. If they saw fit to be lenient, than that was their call; it wasn't mine."Goodell included a Farmer-related footnote in his decision denying Brady's appeal, illustrating that Farmer's cooperation was in stark contrast to Brady's.
"The length of that suspension reflected, and was explicitly mitigated by, the General Manager's [Farmer's] self-reporting and transparency acknowledging wrongdoing," Goodell wrote, via ESPN.com. 
Goodell wrote the opposite of Brady, citing the destruction of his cell phone as one of the main reasons for upholding his suspension. "Mr. Brady made a deliberate effort to ensure that investigators would never have access to information that he had been asked to produce," Goodell wrote.
All of this begs the question -- how many games would Farmer have gotten if he hadn't cooperated fully -- six, eight?
h/t: Northeast Ohio Media Group
---
---