National Football League
National Football League
Browns defenders wear boxing gloves in practice
Published
Aug. 5, 2014 2:10 p.m. ET

BEREA, Ohio (AP) The Browns are ready to rumble.
To prepare for the NFL's crackdown on defensive holding this season, the team is making its cornerbacks and safeties wear boxing gloves during training camp practices. The smaller, mittenlike gloves - used by kickboxers and in mixed martial arts - are meant to deter players from latching onto jerseys of wide receivers, an allowable tactic in the past but one that will draw a penalty flag now.
When he first saw the padded gloves, Browns Pro Bowl cornerback Joe Haden didn't know what to think.
''I came out and we had boxing gloves on,'' Haden said. ''It was crazy.''
Not long after putting them on, Haden was beaten on a long pass by wide receiver Travis Benjamin, who came back on his route to haul in a throw from rookie quarterback Johnny Manziel. Haden tried to get his hand on the ball, but the glove didn't allow him to tip it away. Haden, though, understands the cross-sport technology.
''With the way they're calling the game so tight now, they want to make sure we can't grab or put our hands on a receiver,'' he said.
Browns coach Mike Pettine hopes the gloves can help retrain defensive backs from clutching and snatching anything they get their hands on.
''You've got to get guys out of that habit,'' he said. ''It's more the mentality that they know they have to be able to cover more with an open palm than grabbing and restricting, especially if the rule is going to be called as tightly as we're told it is.''
During a scrimmage in Akron on Saturday, nickel back Buster Skrine and safety Johnson Bademosi were both penalized for holding. As tight end Gary Barnidge came out of a break on a pass route, Bademosi grabbed a handful of his jersey and got busted. Skrine, too, was too hands-on during coverage and was flagged by the officials.
Those infractions, and a warning issued by the league at the start of camp, caused the Browns to, well, think outside the box and break out the gloves.
One of the Browns doesn't think the gloves are useful.
''Not for me,'' rookie Justin Gilbert said. ''I haven't gotten any holding calls. We have a couple of guys that have a couple of holding calls. So that means everybody's got to wear the gloves.''
Gilbert said he drew ''a couple'' of holding calls at Oklahoma State, but he questioned whether he was guilty of any violation.
''They weren't really penalties, but flags were thrown,'' he said. ''But that's not a part of my game. I don't grab and hold. I just play technique and use my athletic ability to make plays.''
While he's not thrilled about the boxing gloves, Gilbert was excited to meet Hall of Famer Deion Sanders, who stopped by camp on Monday. Gilbert said he's long admired ''Prime Time,'' who warned him that opposing teams will pick on him.
''He told me that they were going to be coming at me with Joe Haden being on the other side,'' the first-round pick said. ''I told him I was ready. He was like, `You know it's coming.' I know it's coming, so that's something I've got to be prepared for.''
Gilbert has made strides during camp, but he's yet to lock up a starting job. He's listed behind Skrine on Cleveland's first depth chart, but Gilbert wants to change that.
''The season hasn't started yet,'' he said.
---
AP NFL website: www.pro32.ap.org and www.twitter.com/AP-NFL
---
---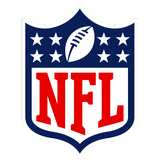 Get more from National Football League
Follow your favorites to get information about games, news and more
---