National Football League
National Football League
Browns are black and blue
Published
Aug. 21, 2011 9:56 p.m. ET

Three weeks into training camp, first-year Cleveland coach Pat Shurmur has yet to see his full team practice.
That's because the Browns are black and blue.
Injuries, several of them to key starters, have deprived Shurmur and the team's top decision makers from evaluating what the Browns have and what they need to contend again. And just when it seems the team is about to get healthier, wide receiver and star return specialist Josh Cribbs injured his hamstring near the end of Sunday's practice.
"I'm going crazy," team president Mike Holmgren said of the injuries. "I can imagine how Pat's feeling."
Since before Shurmur blew his whistle for the first time as a head coach, the Browns have been banged up. The club's medical checkup:
- Wide receiver Mohamed Massaquoi, arguably the top wideout on a team with questionable depth at the position, showed up Day One in a walking boot with a yet-to-be-disclosed leg injury. He hasn't practiced, nor has second-year running back Montario Hardesty, who is coming off knee surgery.
-Tight end Ben Watson sustained a concussion on the first day, and punter Reggie Hodges was lost for the season when he tore his Achilles in a non-contact drill a few days later.
-Starting linebacker Chris Gocong sustained a neck stinger and hasn't played in more than two weeks.
-Offensive guard Eric Steinbach missed a few days with a knee problem and then had his back tighten up last week. He hasn't been seen at camp in days.
-On Friday, star running back Peyton Hillis (hamstring), linebacker Scott Fujita (thigh) and safety T.J. Ward (hamstring) were among eight projected starters not to dress for an exhibition against Detroit. And then, tight end Evan Moore, perhaps the MVP of camp, left with a concussion after catching two touchdown passes in the first half.
It's enough to wear on a coach's nerves, especially those of a rookie coach eager to make an impression.
"Unfortunately that's the reality of training a team to get ready for the season," Shurmur said. "You just hope the ones that you get are not season-ending."
Moore didn't practice Sunday with what Shurmur described as a "mild concussion." The team's medical staff will take extra precautions with Moore, who sustained a concussion in Week 2 last season against Kansas City.
On his Twitter page, Moore said he was fine.
"I am 100% ok, and I appreciate everyone's concern and support," he wrote.
Moore's career has been slowed by injuries. The Browns are counting on him to be a major weapon in their new West Coast offense, and the 6-foot-6, 250-pounder has developed some nice chemistry with quarterback Colt McCoy. Shurmur said he was told Moore should recover and has every reason to believe he will be ready for the Sept. 11 season opener vs. Cincinnati.
"I haven't heard anything to say he's not," Shurmur said.
At least the Browns have back Watson, the team's leader in receptions last season. He practiced after sitting Friday with a hamstring injury and should play Thursday in Philadelphia.
That's also when Hardesty will make his preseason debut. His rookie season was over before it began as the former second-round pick tore a knee ligament in the 2010 exhibition finale. He's been working his way back slowly, and the Browns believe he's now set to test it under game conditions.
"Each day he looks better and better," Shurmur said. "He's anxious to get back. I'm looking for him to compete. It appears to me like he's getting more and more comfortable with the knee."
Holmgren is eager for the Browns to get healthy. In his first season with Cleveland, the club lost its three quarterbacks to high ankle sprains, a freakish run and main reason the Browns went 5-11. Holmgren said injuries are tough for coaches to accept.
""You reach a point of, 'Well, give me the guys who are going to be there Sunday and let's go,'" he said. "Why it's frustrating is you're losing valuable teaching time, the time that they can get better. Players want to practice. It's just part of the game and you learn to deal with it, but it's never easy."
Notes: Cribbs ended practice early with his leg wrapped in ice. "Minor setback," he said. "Nothing big." ... RB Brandon Jackson remained out with a toe injury. Hillis and Fujita were also back at practice. ... Shurmur said Massaquoi will do some sprints this week, but is not expected to face the Eagles. ... Both Holmgren and Shurmur said they spoke with rookie WR Greg Little about punting the ball into the stands after his touchdown on Friday. Shurmur's not worried about Little becoming a disciplinary problem. "He loves to play the game," Shurmur said. "When the lights are the brightest he's one of those guys that just gets into it."
---
---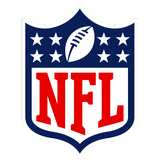 Get more from National Football League
Follow your favorites to get information about games, news and more
---