National Football League
National Football League
Broncos still making sense of loss
Published
Jan. 13, 2013 12:00 a.m. ET

The intended target for Peyton Manning's last pass of the season didn't sleep much after the game that brought Denver's run to the Super Bowl to an unexpected halt.
''I kept playing it back in my head,'' Brandon Stokley said Sunday, as he discussed the loss in a rapidly clearing locker room. ''It's like a bad dream that keeps playing over and over.''
But yes, that really happened.
The 38-35 loss to the Baltimore Ravens goes down as one of the most crushing defeats in Broncos history, as much for when it came — two games short of the Super Bowl — as the surreal way it came about.
Though Manning's interception in overtime and Rahim Moore's broken coverage stand out as lowlights from the loss, this was a game filled with mistakes, questionable decisions by both coach and quarterback and more missed opportunities than the Broncos compiled in 11 games before that, all wins.
It brought a sudden close to a season that, at times, seemed almost destined to end at the Super Bowl in New Orleans.
Instead, the Broncos became the ninth top-seeded team to lose in the divisional round over the past eight years.
As the players packed their belongings in plastic trash bags, signed a few jerseys for each other and said goodbye, both young and old had grasped two simple facts of life in the NFL: Teams change from year to year; and one good season does not guarantee another.
''You'll never have the same nucleus, the same group of guys that we have,'' second-year linebacker Von Miller said. ''I wasn't ready to let it go yet. Especially the way it ended.''
Moore, who blew the coverage that allowed Jacoby Jones to score the tying touchdown with 31 seconds left in regulation, scooted in and out of the locker room quickly and didn't do interviews.
Manning, whose three turnovers led to 17 points, including the game-winning field goal in the second overtime, didn't make himself available either.
On Saturday after the loss, he acknowledged the throw across his body, back to the middle of the field to Stokley, was a bad decision punctuated by bad execution.
''We really have put a lot of hard work into this season and made a lot of strides and accomplished a lot,'' Manning said in the postgame interview. ''So, it definitely stings, ending on a loss like we had tonight.''
Manning fell to 9-11 for his career in playoff games, matching Brett Favre for most postseason losses in NFL history. He had a near-career year, throwing for 4,659 yards and 37 touchdowns, both second best in his 14 healthy seasons.
Until the playoff game, he looked as steady and consistent as he has since he entered the league in 1998. His steadily improving health figures to get better, as well. But he's 36, and at that age, there are no guarantees.
The offense he returns to next year will have most of its pieces still in place. Left tackle Ryan Clady is a free agent, but will likely be Denver's franchise player if he doesn't agree to terms. Knowshon Moreno would likely be the front-runner at running back.
Eric Decker and Demaryius Thomas will be back. Stokley is a 36-year-old free agent who had a 544-yard season and wants to play more.
On defense, the Broncos have Miller and Elvis Dumervil, who combined for 29 1/2 sacks over the season and combined for the only sack on Ravens quarterback Joe Flacco on Saturday.
The defensive backfield was a mess Saturday, and though Moore was virtually in tears after the game, nobody felt this loss as deeply as 34-year-old Champ Bailey, the 14-year veteran who has still never been to the Super Bowl.
Torrey Smith beat him twice for touchdowns, the first by outrunning him through the post, the second by adjusting to a ball thrown behind him along the right sideline.
''It's tough because I know I'm better than what I showed on that tape yesterday,'' Bailey said. ''There are a couple plays I'd like to have back. But if you haven't been beat on the corner, you haven't played.''
Bailey is one of two Broncos who were around in 2005, when they had home-field advantage in the AFC title game and lost 34-17 to Pittsburgh. It took Denver six years to return to the playoffs.
This team, Bailey said, was better than that team.
''The best team that didn't do anything,'' he called the 2012 Broncos. ''It's frustrating. But that's the reality of it. We got to the playoffs, but you have to win in the playoffs for it to mean something. So, it's just another year where we came up short.''
NOTES: RB Willis McGahee said he got cleared Sunday and would have been available to play next week in the AFC title game. ... Moreno, who left the game in the third quarter Saturday, was walking without assistance and said his knee injury was not serious. ... CB Tracy Porter, who sat out 10 games and the playoffs because of illness or injury, is almost certain to be playing elsewhere next season. He signed a one-year, $4 million contract in the offseason. ... In Sunday's NFC playoff game, Atlanta moved the ball 41 yards in 12 seconds to set up the game-winning field goal with 8 seconds left. On Saturday, coach John Fox chose to run out the clock with 31 seconds left and the game tied at the end of regulation.
---
---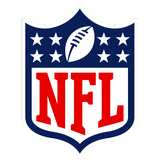 Get more from National Football League
Follow your favorites to get information about games, news and more
---