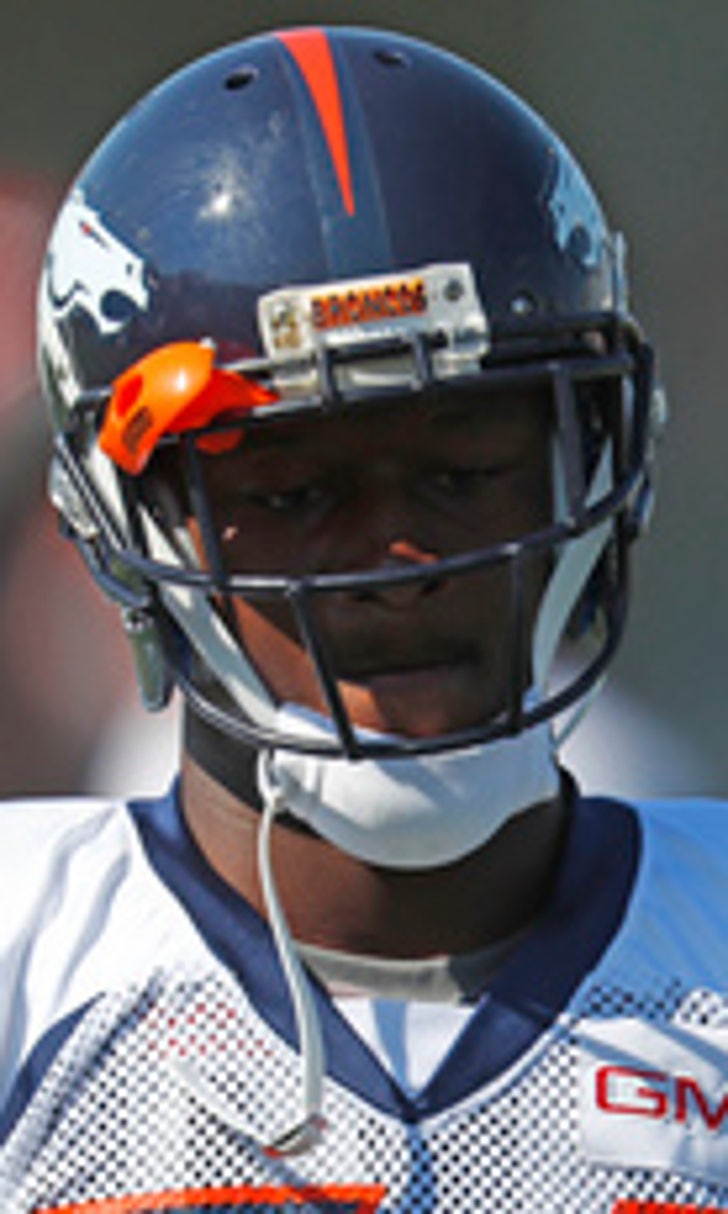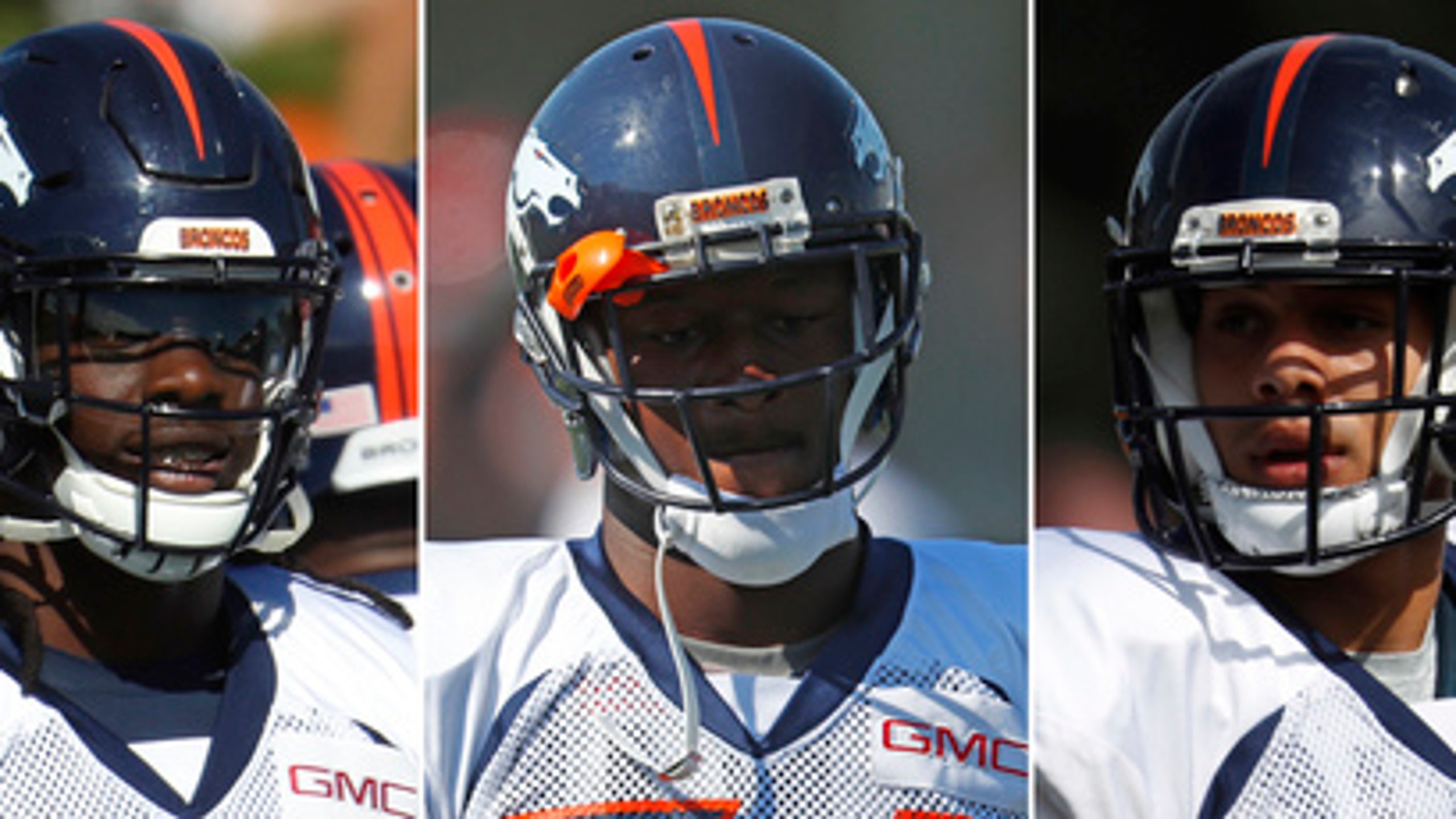 Broncos move on without founding member of No Fly Zone
BY AP • September 7, 2017
ENGLEWOOD, Colo. (AP) Aqib Talib laughed at the audacity of the question.
Of course, this Denver Broncos secondary is still the ''No Fly Zone'' after the release of three-time Pro Bowl strong safety T.J. Ward, who signed with the Tampa Bay Buccaneers.
''Yeah, ain't nobody flying,'' Talib said. ''They still can't fly. The name doesn't change.''
Opposing quarterbacks starting with Philip Rivers on Monday night still have to deal with Talib, Chris Harris Jr., Darian Stewart, Bradley Roby and a trio of young safeties filling Ward's shoes.
Second-year pro Justin Simmons will start and play more of a coverage role than Ward did. Will Parks, also in his second season, will play Ward's linebacker role in dime packages, and in Jamal Carter, the Broncos have an undrafted rookie from Miami who looks just like Ward only bigger and much younger.
Ward sat out almost all of training camp and the entire preseason with a hamstring injury, and Simmons did enough in his place that general manager John Elway decided to jettison Ward and his $4.5 million salary in 2017, the final year of his contract.
''Simmons is a guy that can play in the box and obviously in high zones,'' coach Vance Joseph said. ''He's a very smart player and a playmaker. It's his time and we're moving forward.''
While Denver's defenders initially reacted with surprise to the word that the Broncos were considering parting ways with Ward, who helped them go 37-15 and win a Super Bowl in his three seasons in Denver, they also realize Simmons is ready to start.
''You see it,'' Talib said. ''You see his production in OTAs. You see his production last year. He's a smart kid. It's not like we have to worry about him knowing his assignments or knowing what the other team is doing. He is professional. He is mature. He's married. He's going to go home and study like a vet. This should be an easy transition for him.''
Stewart said seeing a leader such as Ward go was rough, ''but we believe in the young guys as well and those guys were with us on the field throughout camp, so the chemistry just got better.''
''It still stays the `No Fly Zone,''' Stewart said. ''Justin is capable of making those same plays, too.''
Simmons had mixed feelings about Ward's departure.
''T.J. is like an older brother to me, so it was hard,'' Simmons said. ''I'm very sad to see him go but with that came an opportunity. Now I have to step up and I'm going to get a lot more snaps in, a lot more playing time which means a lot more opportunities to make big plays and help this defense out any way that I can.''
A third-round draft pick from Boston College last year, Simmons played in 13 games as a rookie, starting three. He posted two dozen tackles, a sack, two interceptions, four pass breakups, a blocked extra point and five special teams stops.
He said the faith the Broncos have shown in him will be rewarded.
''It definitely boosted my confidence,'' Simmons said. ''I definitely didn't expect it to be the way it played out, but this definitely was a goal. Obviously you don't want to come in and just be a backup; you want to come in, contribute, be a starter, and earn those snaps and earn those reps. It's just a great opportunity.''
Asked what Ward did to make him a better player, Simmons said: ''A lot. The easier question would be, `What hasn't he done?' That'd be a shorter response. T.J. has been there for me since Day One. Coming into last year, he was the first person to text me on draft night.''
So, Ward's legacy lives on in the players he took under his wing.
''If I could take one thing from his game, it would be his nasty attitude,'' Parks said. ''His nasty attitude while making plays.''
That orneriness was on display when Ward got to Tampa Bay and suggested the Broncos had been unprofessional in how they handled his release.
''My thoughts are that T.J. was a great player for this franchise,'' said Joseph. ''We won a lot of games with this guy. So, we're going to miss having T.J. He's a good person, a good man, but we're on to the Chargers. That's behind us. We wish him well.''
---
For more NFL coverage: http://www.pro32.ap.org and http://www.twitter.com/AP-NFL
---
Follow Arnie Melendrez Stapleton on Twitter: http://twitter.com/arniestapleton
---
---