National Football League
National Football League
Broncos getting their kicks at this training camp
Published
Aug. 19, 2015 6:46 p.m. ET

ENGLEWOOD, Colo. (AP) The Denver Broncos have a kicking conundrum.
Last year they had to carry kickoff specialist Brandon McManus when they made the switch to Connor Barth for field goals at midseason.
They cannot afford that luxury this year.
Coach Gary Kubiak wants to keep just one kicker and one punter (Britton Colquitt or Spencer Lanning) with one of them also handling kickoffs.
Colquitt appeared to lock up his roster spot when he accepted a $1.4 million pay cut and the Broncos waived Karl Schmitz earlier in camp, but then Denver signed Lanning, who - unlike Colquitt - can also kick off.
That's McManus's specialty.
What he needed to work on was his field goal accuracy.
While his 70.3 percentage on touchbacks was fourth in the league last year, his 69.2 percent clip on field goals was at the bottom.
That's Barth's forte.
He converted 15 of 16 field goal attempts last season but he's just 11 for 164 on touchbacks in his career.
What he had to do was get more distance and hang time on his kickoffs.
So, for help this offseason they turned to, among others ... each other.
McManus gave Barth tips on better kickoffs; Barth shared secrets with McManus on field goal precision.
''We're real close on and off the field,'' Barth said, ''so we'll help each other out a little bit here and there.''
The competition remains close, although McManus might be edging ahead.
McManus nailed a 70-yard-field goal during a 2-minute drill this week only to watch Barth clear the crossbar from 65 yards out minutes later.
''You're hoping you're going to get a little separation and both of them made it. It's a tight competition,'' special teams coach Joe DeCamillis said. ''Just like we said, though, the kickoff thing's going to come into play for whoever that guy is. You have to be able to do both.''
His strong leg is what helps McManus.
What helps Barth is DeCamillis's philosophy.
He doesn't want his kickoff guy just blasting the ball out of the back of the end zone every time like what's been done for years in Denver. He'd rather they get better hang time, place it in either corner and tempt returners into bringing it out.
McManus was masterful at Seattle last week, pinning the Seahawks inside their 20 three times, but Barth's first kickoff was returned to the Denver 43 and his second was returned 103 yards for a touchdown.
Barth was good from 28 and 23 yards on field goals and McManus converted from 52, 44 and 23.
This week both shined again, surpassing Matt Prater's NFL game-day record of 64 yards.
''I actually told DeCamillis that I could make this one,'' McManus recounted after his 70-yarder. ''I don't know if he believed me or not.''
''I was a little skeptical,'' DeCamillis acknowledged. ''But he has the leg strength, there's no question about that.''
When the ball cleared the cross bar, even defensive players mobbed McManus.
''That's a heck of a kick,'' Barth said. ''He's very talented guy. I was just glad I could get out there and answer the bell from 65. That's my longest in practice. I think that still breaks the record. ... I didn't even hit it good, so I was like, `Oh, please go in.'''
This offseason McManus eliminated his jab-step, which he blamed for his four errant field goals in 13 attempts last year. Barth worked with an expert in the offseason to improve his distance on kickoffs.
''I'm hitting 65-yard field goals,'' Barth said. ''So, there's no reason I shouldn't be able to do it. I should be reaching the back of the end zone on kickoffs.''
Notes: Wednesday's workout included WR Bubba Caldwell drawing Kubiak's ire for slamming his helmet, a few skirmishes and a scary hit by LB Danny Trevathan on RB C.J. Anderson. He stayed down for a few anxious moments but told Trevathan it was a good hit when he got up and returned to action one play later.
---
AP NFL website: www.pro32.ap.org and www.twitter.com/AP-NFL
---
Follow AP Pro Football Writer Arnie Melendrez Stapleton on Twitter: http://twitter.com/arniestapleton
---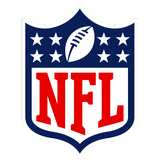 Get more from National Football League
Follow your favorites to get information about games, news and more
---