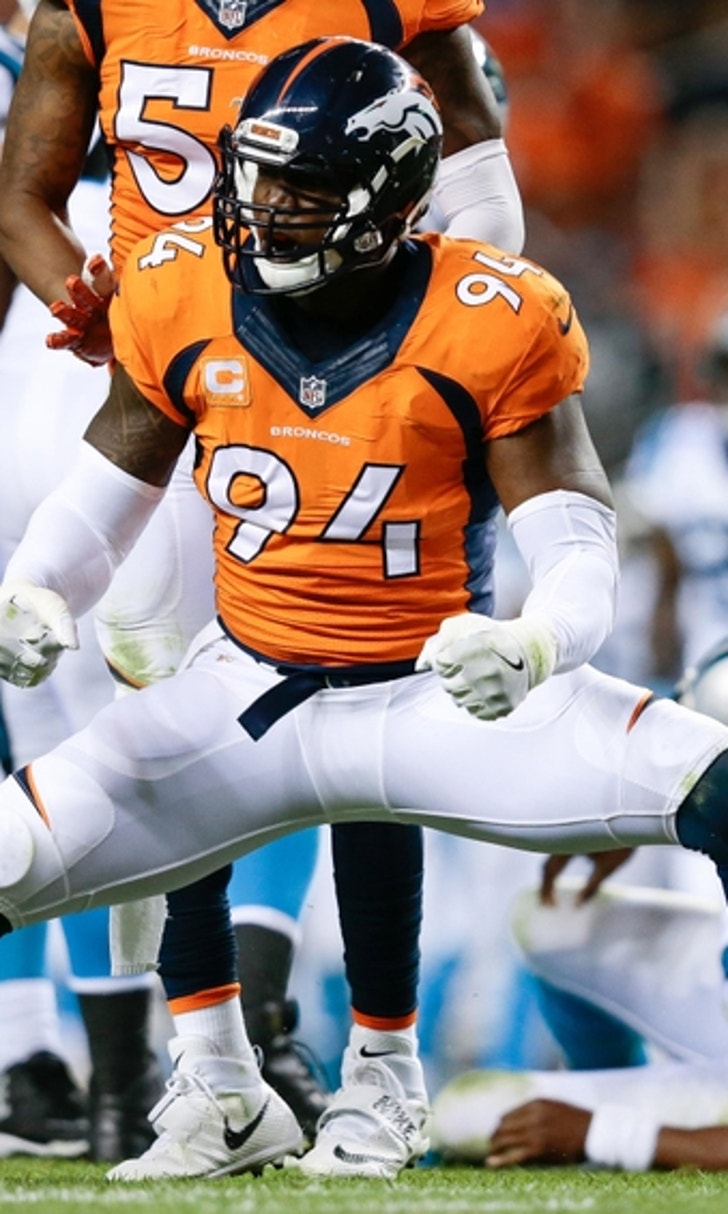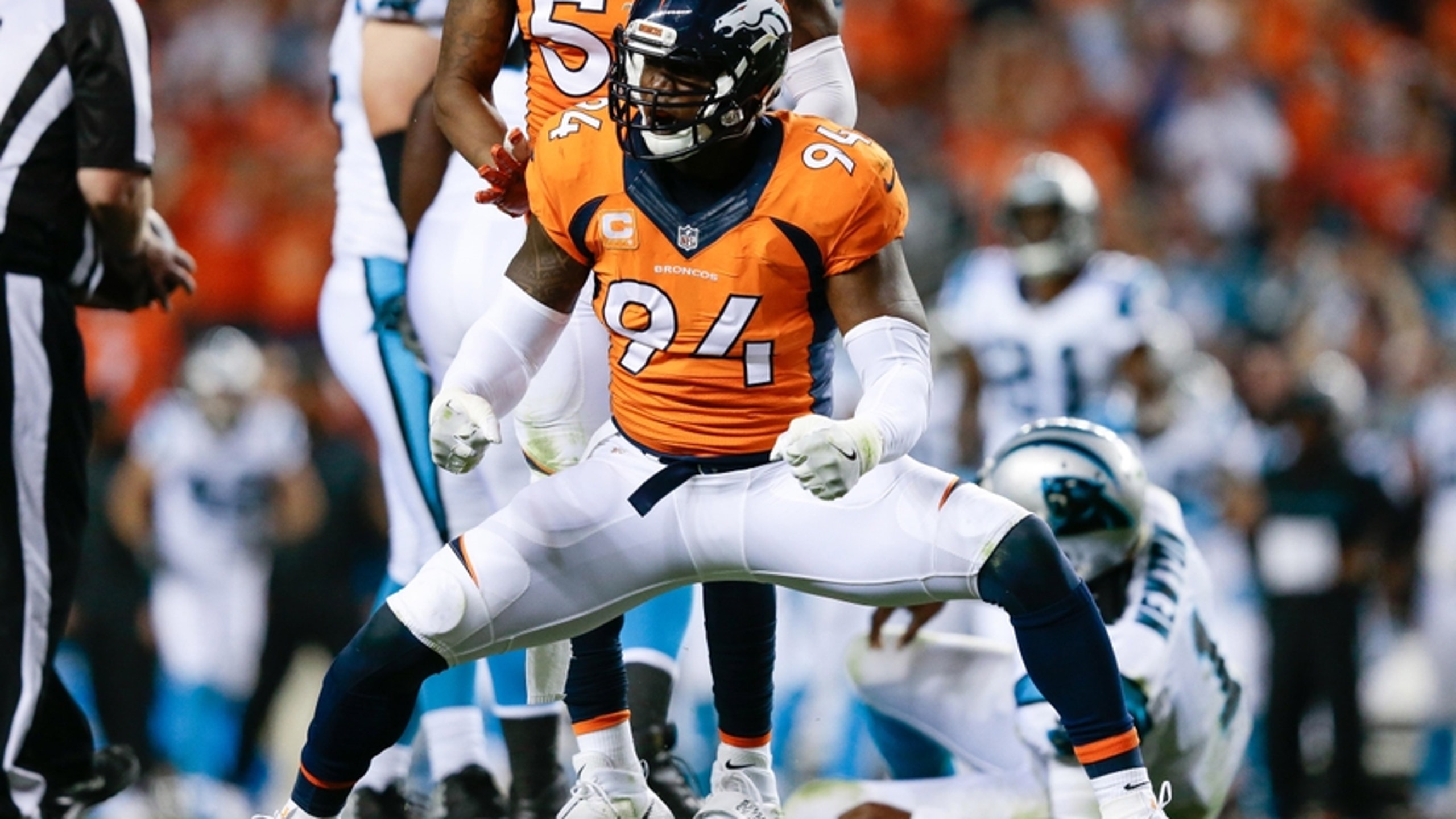 Broncos batter Cam Newton, edge Panthers in Super Bowl rematch
BY foxsports • September 9, 2016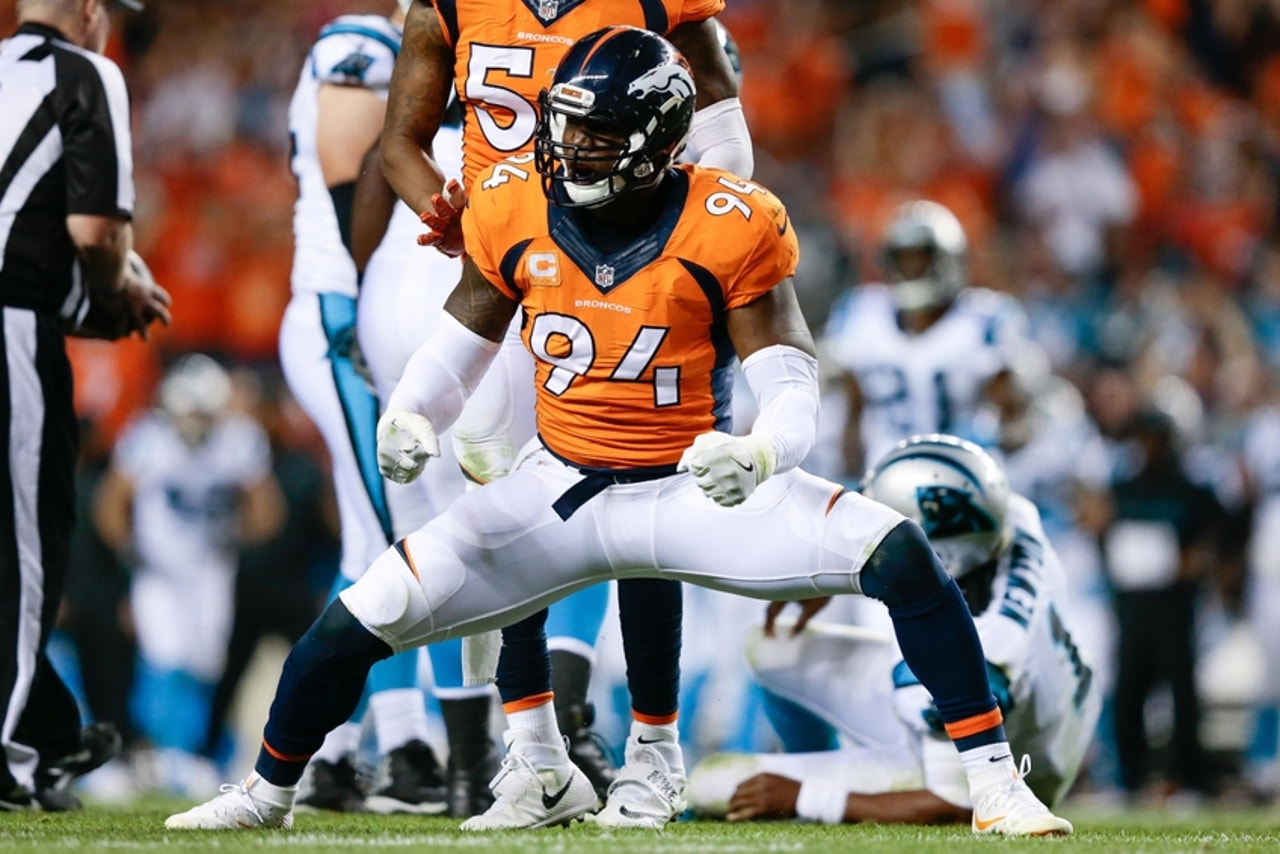 DENVER -- Denver's dominant defense came up big against Cam Newton again and the Broncos escaped with a 21-20 victory over the Carolina Panthers Thursday night when Graham Gano missed a 50-yard field goal with 4 seconds remaining.
Newton was sacked three times and clobbered all night long but appeared to have done just enough to get a measure of revenge for that bludgeoning seven months earlier in Super Bowl 50, when Von Miller stripped the ball and the Lombardi Trophy from his grasp.
Newton put the Panthers on the cusp of victory with a 16-yard pass to Kelvin Benjamin at the Denver 37 in the closing seconds, and another short pass to Ted Ginn Jr. put Gano well within his range.
"I was going to drill it, no double in my mind," said Gano, who was wide left. "But this happens. It's not going to define my season."
With the stadium rocking, Trevor Siemian trotted out to take a knee in victory formation after his successful first NFL start. Peyton Manning's successor finished 18 of 26 for 178 yards, one TD and two interceptions.
"We've got a heck of a team, a resilient team, I think you saw that tonight," said Siemian, who finished 18 of 26 for 178 yards with one TD, two interceptions and two sacks.
Newton, the NFL's reigning MVP, was 18 of 33 for 194 yards, with one TD and one interception.Just as he did over and over in the Super Bowl, Miller made a big play late, sweeping past right tackle Mike Remmers and sacking Newton.
That set up fourth-and-21 from the Carolina 29 at the 2-minute warning and Newton threw incomplete but got a reprieve: Cornerback Chris Harris Jr., whose interception led to Denver's go-ahead score minutes earlier, was called for illegal use of the hands, giving Carolina a first down.
Some of the hits on Newton pushed the rules.
Safety Darian Stewart's helmet-to-helmet hit in the final minute was negated because Newton, who was slow getting up, was called for intentional grounding on the play. Newton also took an inadvertent hit to the head from Miller on a sack by DeMarcus Ware. The QB went to the sideline and put a towel over his head as trainers checked him out.
The Panthers took a 17-7 led into the fourth quarter of the first Super Bowl rematch to start a season since 1970 but Siemian hit running back C.J. Anderson for a 25-yard touchdown on the next snap.
Newton's next pass was intercepted by Harris at the Carolina 23. Ten plays later, Anderson bulled his way in from the 1 to give Denver its first lead at 21-14 with 9:26 remaining.
After Gano's 36-yard field goal brought the Panthers to 21-20, Carolina forced a three-and-out and got the ball back at its 40 with 3:06 remaining.
TAKE A KNEE: Broncos linebacker Brandon Marshall, a college teammate of Colin Kaepernick, took to a knee during the playing of the national anthem. Kaepernick refused to stand for the anthem during San Francisco's preseason games, explaining it was to protest racial oppression and police brutality in the United States. It opened a wide debate and put the microscope on a pregame tradition that has, for decades, been routine.
OLD TIMES: Manning made his first appearance at Mile High as a retiree, walking through the tunnel with the Lombardi Trophy. Earlier, he attended NFL Kickoff festivities in his role as pitchman for DirecTV, which sent out a video interview in which he was asked about the Broncos QB situation. "It's the most overanalyzed subject in the city," Manning said. "I'm proud to say I have not added to that analysis." He did say he spoke with Siemian on the eve of the opener and told him he was in his corner.
FIELD FLIP: Punter Andy Lee, who surrendered a Super Bowl-record 61-yard punt return to Jordan Norwood, pinned the Broncos back with a franchise-record 76-yard punt in the third quarter. His next punt traveled 61 yards.
FULLBACK FUN: Rookie Andy Janovich was brought in to bore holes for Anderson, but he surprised the Panthers with a 28-yard TD run after Denver's first two drives ended in turnovers..
---
---