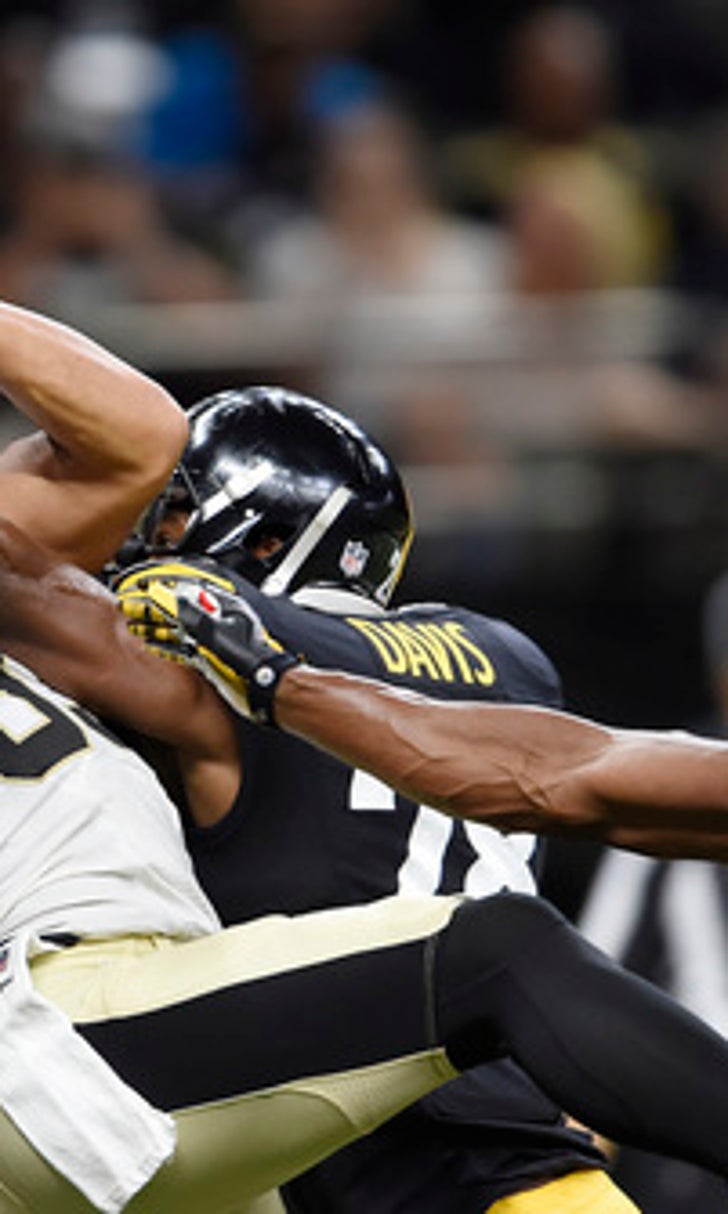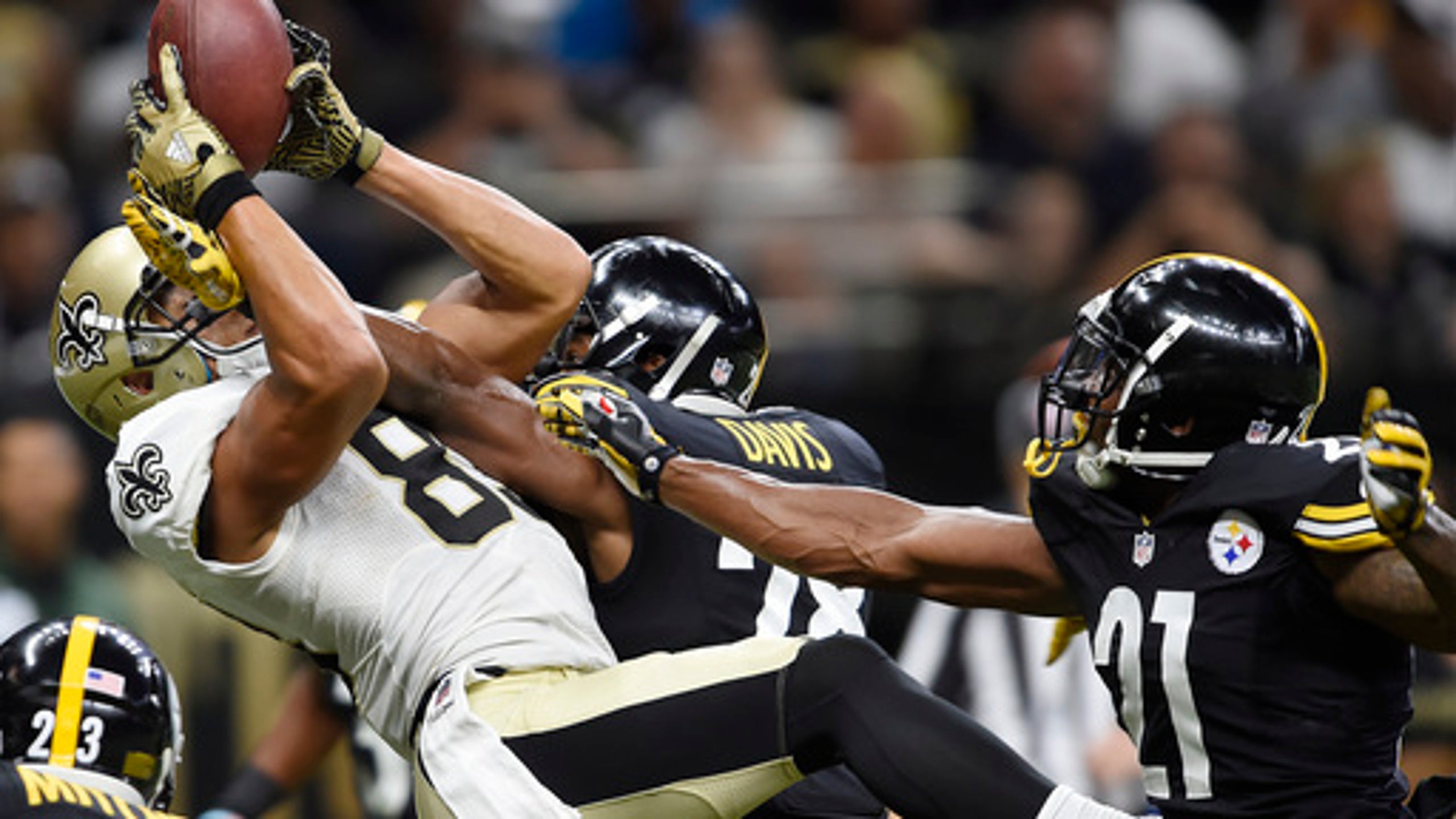 Brees enjoying chance to mold Saints' young receiver group
BY foxsports • October 20, 2016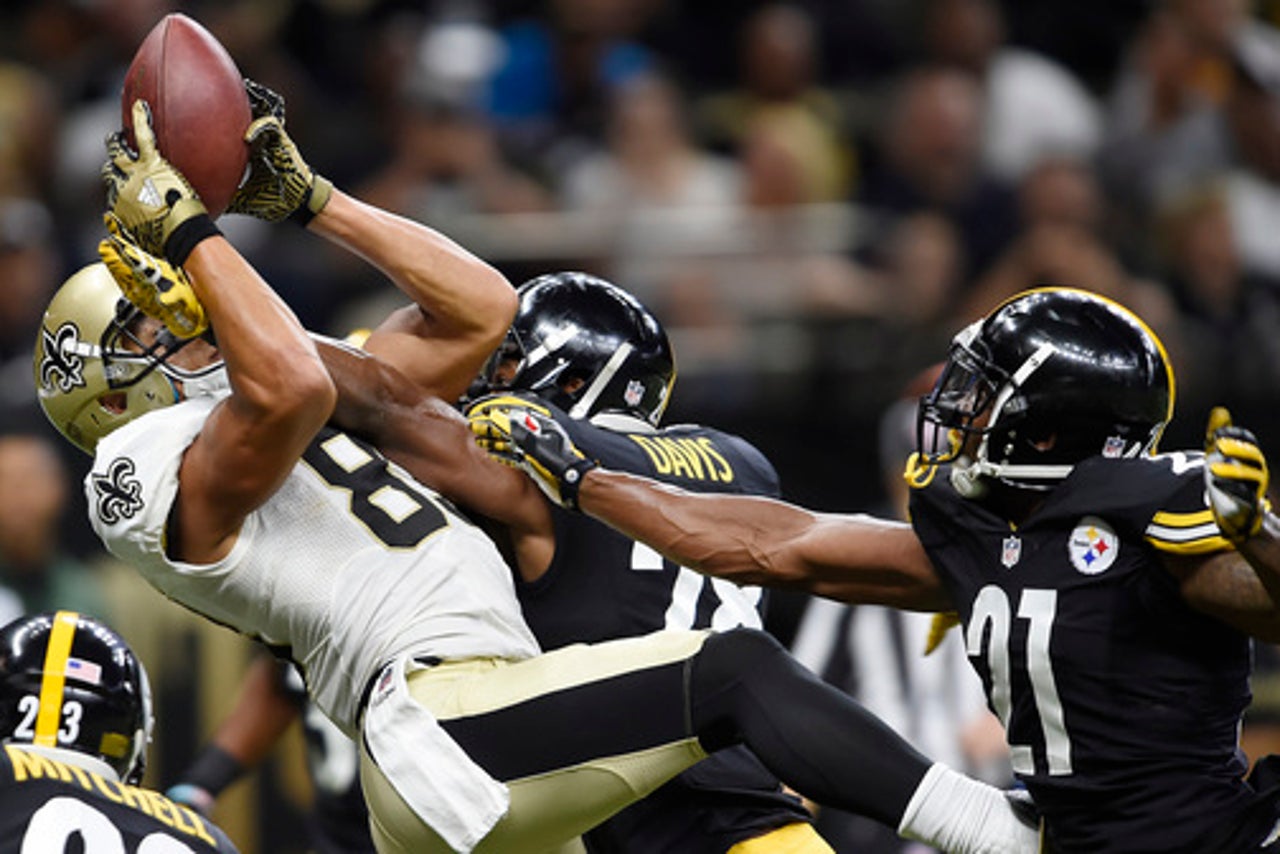 METAIRIE, La. (AP) Drew Brees' top three receiving targets this season range in age from 23 to 24. None has played more than two NFL seasons and one is a rookie.
They way they've been playing is helping the Saints' 37-year-old quarterback continue accumulating elite passing numbers.
Now in his 16th season, Brees said one benefit to having such a young receiver group is that they don't know any other way of playing receiver in the NFL ''except the way that we are molding them and teaching them.''
''I love that,'' Brees added. ''That is perfect.''
Of course, young players still have to be talented and have good instincts - and it has become apparent that Brandin Cooks, Michael Thomas and Willie Snead all do.
''All those guys ... are good football players and the guy pulling the trigger - he's big-time,'' said Kansas City Chiefs coach Andy Reid, whose club hosts the Saints on Sunday. ''He knows how to utilize all of those guys.''
Brees said that when all of your regular receivers haven't played in another team's scheme, it can be easier for a veteran QB to say, ''This is how it needs to be done, and this is what I am expecting. I can also tell you that this is when the ball is going to be there and that is when you need to be there.''
And they have been in the right place, at the right time, routinely. Brees' 346.8 yards per game this season is the most of any NFL QB who has played at least five games.
Cooks, a former first-round draft choice now in his third season, had an 87-yard touchdown catch in last Sunday's 41-38 victory over Carolina , and it wasn't even Cooks' longest reception of the young season. He had a 98-yard touchdown catch in a 35-34 loss to Oakland to open the regular season. Having just turned 23 last month, Cooks leads the Saints with 428 yards receiving with 11 games to play.
Thomas, a second-round draft pick last spring out of Ohio State, leads the Saints with 26 receptions. Thomas also has a TD catch in each of his past three games, tying him with Cooks for the team lead at three.
Coach Sean Payton, who designs the offense, has credited the 23-year-old Thomas for his ability to correct mistakes within minimal repetitions in practice.
Cooks noted that Thomas is ''working hard and asking questions. That is what you like to see from a rookie.''
''He's always in the meetings, being attentive and asking a lot of questions,'' Cooks continued. ''I feel like those questions that he's asking are showing up on the film. Now, he's being more consistent.''
Thomas, whose talent has been evident in the way he holds on to difficult catches, said he also puts a premium on studying the scheme and his role in it.
''If you know what you need to know about the game plan and the plays, it slows down the game tremendously,'' Thomas said.
Snead, an undrafted free agent out of Ball State in 2014, did not play in his first regular-season game until last season, when he nearly reached 1,000 yards receiving.
This season, the 24-year-old is third on the club in yards receiving with 296 - 11 behind Thomas - and has caught two touchdown passes despite missing a game last month with a toe injury.
The fact that all three receivers are thriving, said Chiefs safety Eric Berry, means ''you have to be aware that anybody could get the ball at any given time and just be aware that everyone's a threat.''
Snead said the key to the quick maturity of New Orleans' young receiver group has been the ability to learn from and practice with a record-setting veteran quarterback such as Brees, who encourages receivers to work extra with him after practice and even during the offseason.
Brees also has a leadership role on the club and is known to be an effective communicator.
''It's us matching his intensity and how serious he is about the game and preparation,'' Snead said. ''All of us young guys understand who he is and what he does are very important and vital to our success.''
Notes: Starting LT Terron Armstead, who has missed the past two games with knee soreness, completed a second straight practice on Thursday and said he is hoping to play Sunday. ... DE Paul Kruger also has practiced this week after missing last Sunday's game and said he is optimistic about playing against the Chiefs. ... LB Dannell Ellerbe, who has not yet played this season, practiced on a limited basis on Thursday, raising prospects for his return. However, he was not available to speak with reporters. ... Missing practice on Thursday were OT Andrus Peat (groin), CB Delvin Breaux (fibula), CB Sterling Moore (abdomen), RB Daniel Lasco (hamstring) and DT Nick Fairley (non-injury related).
---
Online: AP NFL coverage: pro32.ap.org and (at)AP-NFL
---
---