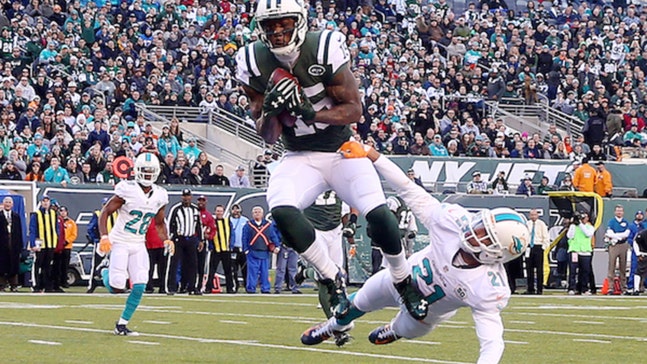 Brandon Marshall says Jets will be his last team
Published
Dec. 5, 2015 5:55 p.m. ET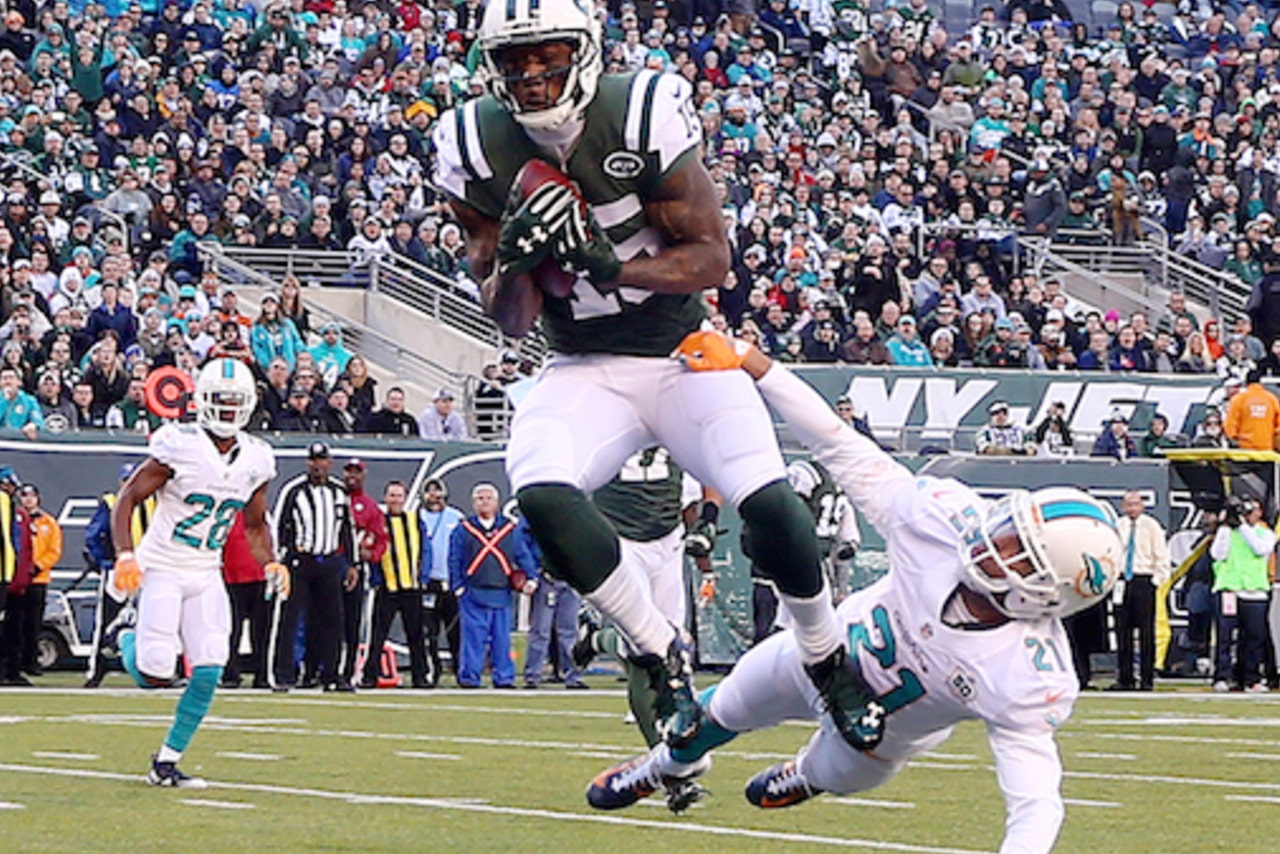 Since being drafted in 2006, Brandon Marshall has played for the Denver Broncos, Miami Dolphins, Chicago Bears and New York Jets. Based on recent comments, it appears New York will be his last NFL team.
"Once the Jets say, 'We don't need you anymore,' I'm going to venture off into that world," Marshall told the New York Daily News. "I'm not playing for another team. Four is all I need. It's too hard to make new friends and relationships and deal with different egos. I don't like the business already. So I'm not trying to deal with that."
Now 31, Marshall is enjoying a productive season for the Jets. His 71 receptions are good for eighth in the NFL and his 931 receiving yards have him tied for seventh with Rob Gronkowski. Marshall also has nine receiving touchdowns, tied for second-most in the league. It's obvious he still has plenty left in the tank and opposing teams are still planning for him as they would other top receivers.
"If I'm going out there and teams aren't doubling me to try to take me out, then I feel like I'm not doing something right," Marshall said. "This year they're still doubling me and game-planning for me, so I'm still a factor. That's respect."
Marshall's contract runs through the 2017 season so there are plenty of opportunities left for Jets fans to see him suit up in the green and white. However, as far as seeing him in another uniform after that, it looks as though that won't be happening.
More from Larry Brown Sports:
---
---