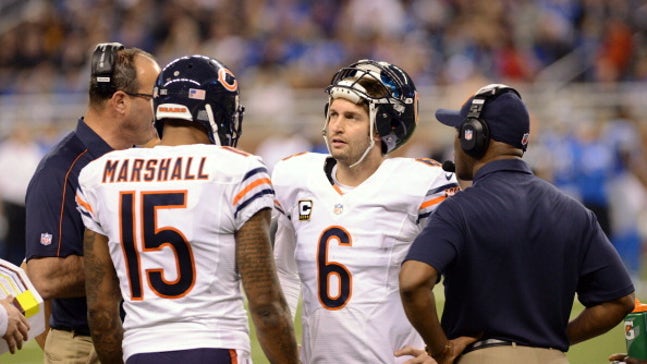 Brandon Marshall hasn't spoken to Jay Cutler since trade
Published
May. 8, 2015 2:52 p.m. ET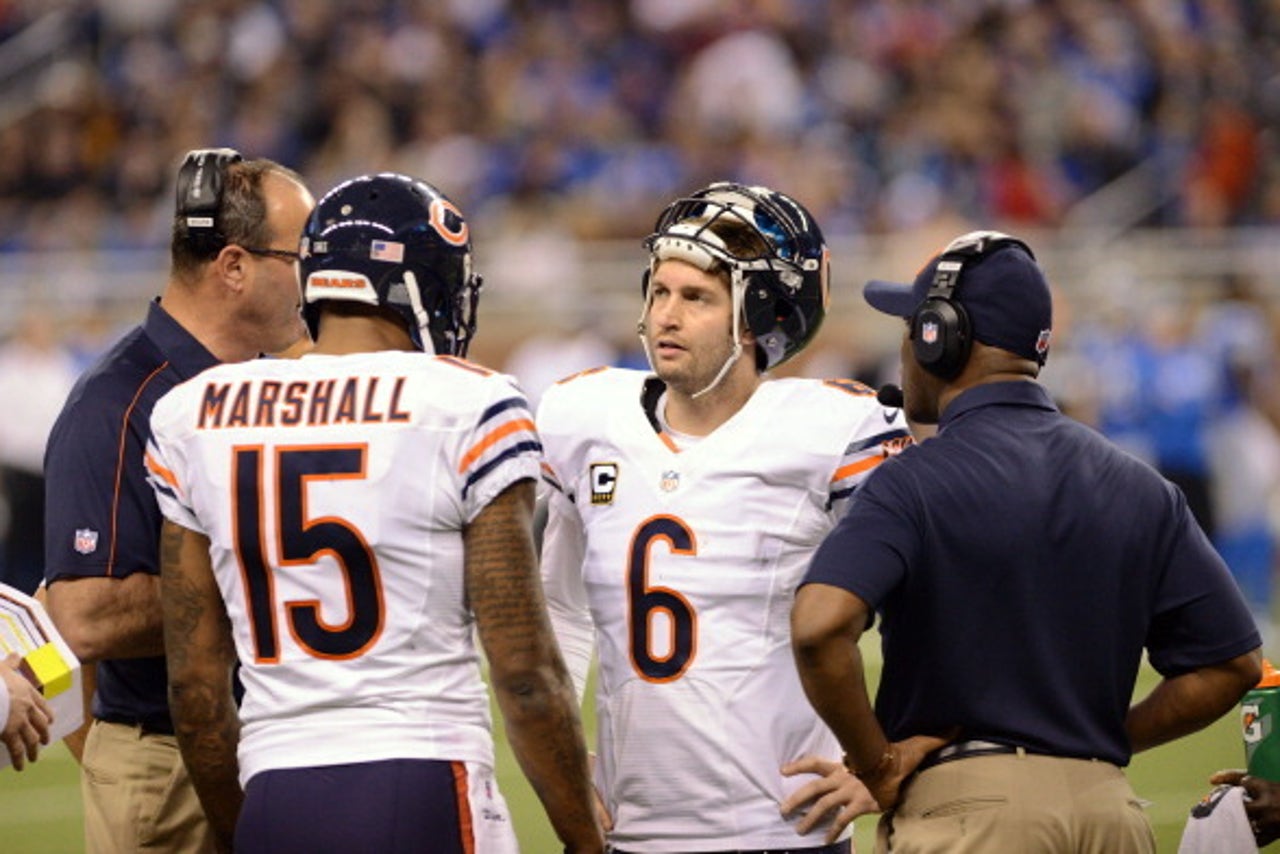 By Steve DelVecchio
Brandon Marshall was traded from the Chicago Bears to the New York Jets two months ago, and he has not spoken to his former quarterback since.
During an interview with ESPN 1000's "Carman and Jurko Show" on Friday, Marshall said he has not had any communication with Jay Cutler since he was dealt.
"No, I haven't [talked to Cutler]," he said, via Jeff Dickerson of ESPNChicago.com. "Yeah, I just haven't talked to him. We didn't talk at all, but it was kind of funny; [Jets receiver] Eric Decker sent out a picture of me relaxing with my feet up during down time and he sent out a group text to me, Brandon Stokley and Jay Cutler. So there was a little communication back and forth between those guys.
"But I haven't personally [talked to Cutler]. But I've seen [Cutler's wife] Kristin [Cavallari]. I saw Kristin two weeks ago because I'm in town every weekend. I gave her a big hug. She's awesome."
Both men have likely been very busy, but it's worth noting that Cutler and Marshall had a close relationship that began when they burst onto the scene together in Denver. However, Marshall made some comments about Cutler's contract last year and reportedly called him out after a loss.
Marshall also revealed on Friday that he was nearly traded to the New England Patriots before the 2014 season.
"I could've played for the Patriots last year," he said. "There was an opportunity where [the Bears] could have traded me before the season. My agent and the Chicago Bears — there was a little tension on the contract stuff. I thought was worth a little more and I ended up settling. There were a couple of teams that were offering more money, but hey if I went [to New England] there is no telling what could have happened."
The Patriots went on to win the Super Bowl, so I'm sure they don't regret not working something out. Still, that gives us an indication of how the relationship between Marshall, Cutler and the Bears was for quite some time.
More from Larry Brown Sports:
---
---