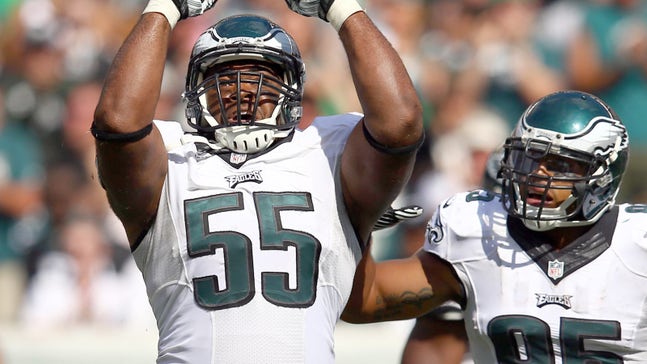 Brandon Graham: Once I stopped listening to the media, I turned a corner
Published
Jul. 7, 2015 12:42 p.m. ET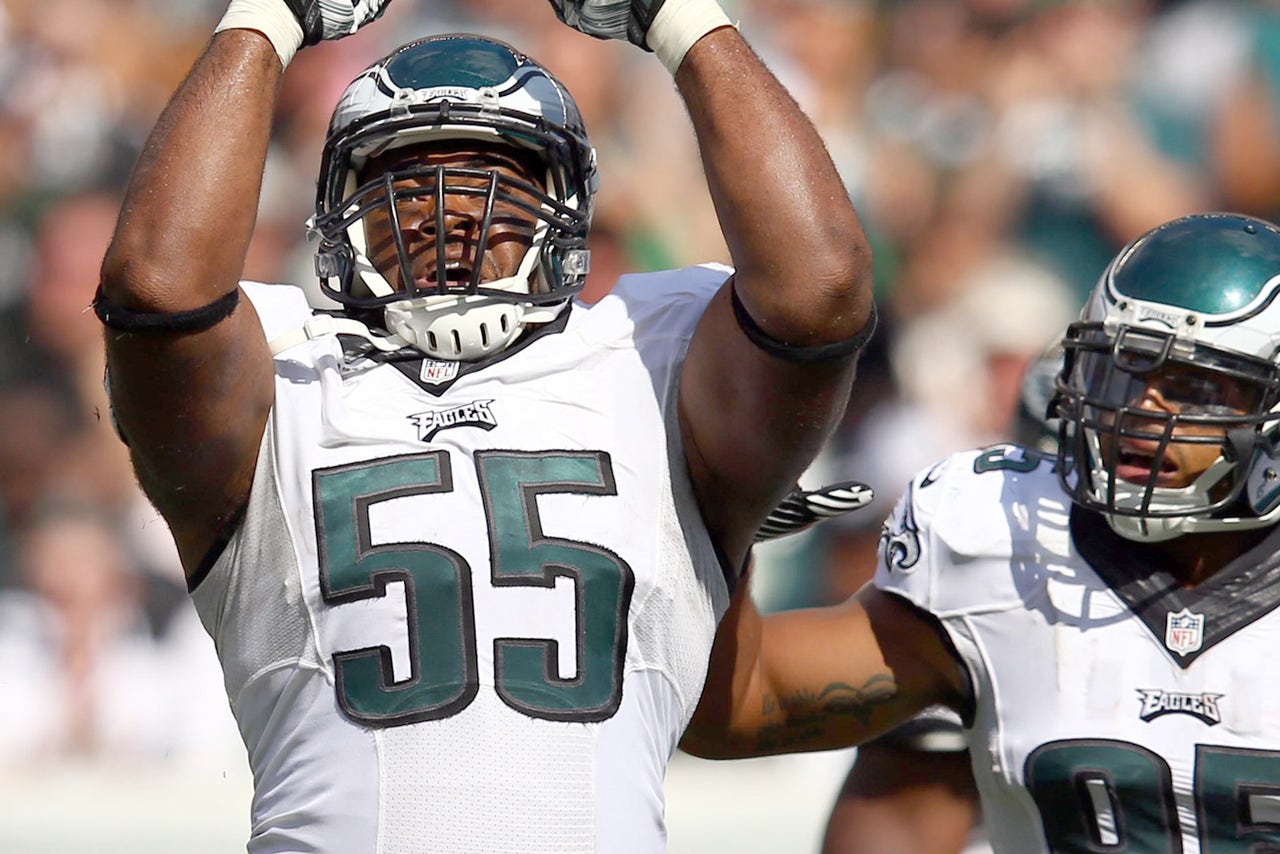 Here's a warning for those ready to count out Philadelphia Eagles 2014 first-round pick Marcus Smith. Brandon Graham's journey through the NFL started in almost identical fashion. Graham was also a first-round defensive end prospect, forced to learn a new defensive scheme, who also suffered from a down period to begin his career.
How did Graham get over the hump and become one of the Eagles' most feared pass rushers in 2014? He simply canceled out the outside noise. In Philadelphia, with one of the most active medias, this can sometimes be easier said than done.
"My rookie year I had a lot of pressure on me, and just how I was starting to get it, I hurt my knee," he said. "There was a down period there where (the fans) were talking (down) about me and I put a lot of pressure on myself to get back. But I had to let it go and just, for me, stop listening to media and social media and once I stopped that, I think that's when (I turned the corner).
"That's what I've done the past two years."
Over the last two years, Graham has racked up 77 total quarterback hurries, hits and sacks on just 383 pass rush snaps, per Pro Football Focus. This kind of efficiency has landed him as Pro Football Focus' most effective and fourth-most effective pass rusher on a per snap basis, in consecutive seasons, respectively. Now, if the Eagles can only get that kind of efficient career turnaround from Smith, Trent Cole's absence will be easier to swallow in 2015.
(h/t MLive)
Photo Credit: Jeffrey G. Pittenger/USA TODAY Sports 
---
---