National Football League
National Football League
Brady's slide vs. Ravens under review
Published
Jan. 22, 2013 12:00 a.m. ET

The NFL is looking into Tom Brady's leg-up slide that hit Ravens safety Ed Reed in the AFC championship game.
League spokesman Greg Aiello said Tuesday ''any play of that nature is routinely reviewed.''
Brady could be subject to a fine if the league believes he violated any player safety rules.
During the final minute of the first half, Brady slid at the end of an impromptu run. The quarterback's upraised leg hit the onrushing Reed, who temporarily limped away. Reed was not injured.
Reed says Brady attempted to apologize this week for the slide.
''He actually reached out to me, texted me,'' Reed told WJZ-FM in Baltimore. ''I tried to text him back, but the message exploded after 12 seconds, so I had to call him. ... He's just apologized and what not. But I told him, `You know, it's good, man.'''
Reed did not believe Brady was trying to hurt him.
''I know he's a great player,'' Reed said. ''I respect Brady and his game for all it stands for, and I know he's not a dirty player. And emotions get going in the game.''
Ravens safety Bernard Pollard said Monday that Brady should be disciplined by the NFL, which levies fines on defensive players for helmet-to-helmet hits.
''If you want to keep this going in the right direction, everyone should be penalized for their actions,'' Pollard said, adding Brady ''knew what he was doing.
''It has to go both ways. Hopefully the NFL will do something about it. If they don't, that's fine. If they do, then that's fine.''
Baltimore beat New England 28-13 for the AFC championship Sunday.
---
---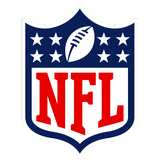 Get more from National Football League
Follow your favorites to get information about games, news and more
---