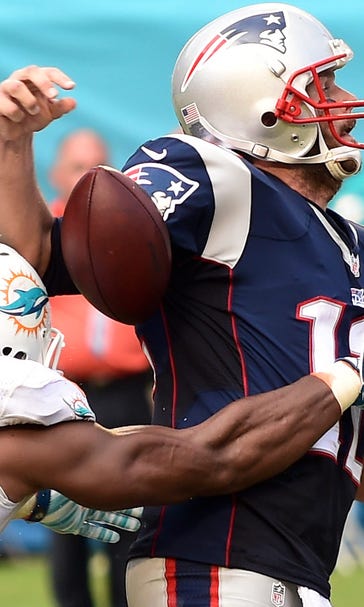 Brady focused on facing Dolphins on Thursday
October 27, 2015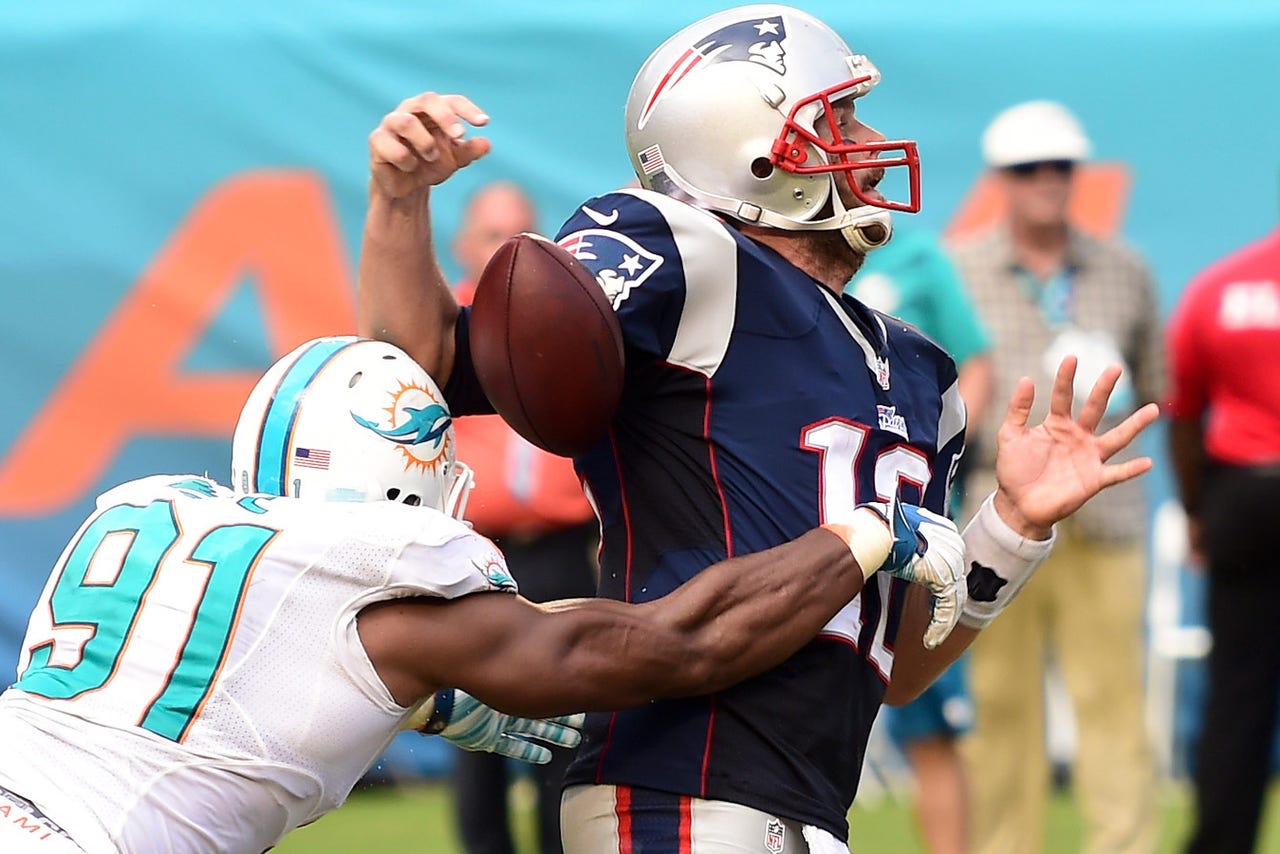 FOXBOROUGH, Mass. (AP) Tom Brady has been impressed with Miami Dolphins quarterback Ryan Tannehill so far this season.
Brady praised the fourth-year Miami Dolphins quarterback ahead of Thursday night's AFC East matchup.
The Patriots star quarterback complimented Tannehill's accuracy.
Tannehill broke the NFL record for consecutive pass completions with 25 on Sunday - a total amassed from two games. He finished 18 for 19 with 282 yards and four touchdown passes in Miami's 44-26 rout of the Houston Texans.
''That's incredible,'' Brady said on Tuesday. ''Twenty five straight completions - it's hard to do that when there's no defense out there. ''To throw and catch like so efficiently, and they're making big plays, too. They're an explosive offense.''
Only eight of Tannehill's past 48 attempts have been incomplete, good for an 83.3 percent completion rate.
For the season, Tannehill has completed 62.6 percent of his passes with 1,628 passing yards and 13 touchdowns. The Dolphins are 3-3 on the season.
''They've got a lot of guys that can make plays,'' Brady said. ''So we, on our offense, have to really counter that. We've got to play well early, we've got to play well, we've got to be aggressive. They're playing really well. They've got a great football team.''
Brady is also assembling quite a special season, throwing for 2,054 yards and 16 touchdowns in six games, helping to lead New England to a 6-0 start.
In rallying the Patriots to a 30-23 victory over the New York Jets on Sunday, Brady was 34 of 54 for 355 yards and a pair of touchdown passes, and he also ran for one.
''They're a good team,'' Tannehill said Monday. ''They're coached well, they execute, they play well and you have to be on the top of your game for the entire game. If you play three good quarters and have one bad quarter then nine times out of 10 they're going to beat you.''
Brady didn't discuss the NFL's decision on Monday to ask the 2nd U.S. Circuit Court of Appeals to conclude that a lower-court judge was mistaken when he reversed a penalty that was supposed to keep Brady out of the first four games of this season in the ''Deflategate'' case.
In the filing, the league called U.S. District Judge Richard Berman's decision to throw out Brady's punishment ''unfathomable'' and asked for the suspension to be reinstated.
Oral arguments in the case are not scheduled to be heard until February.
---
AP NFL website: www.pro32.ap.org and www.twitter.com/AP-NFL
---
---