National Football League
National Football League
Brady downplays homecoming as Patriots host Bengals
Updated
Mar. 4, 2020 2:32 p.m. ET

FOXBOROUGH, Mass. -- Tom Brady finally gets to play a home game on Sunday.
Brady, who made a triumphant return last week from his four-game suspension for Deflategate, leads his New England Patriots (4-1) against the Cincinnati Bengals (2-3).
"They're a very good team we're playing, so I think the crowd will be into it and I'm sure we'll be ready to go, too," Brady said as he returned to his regular Wednesday media session.
Asked about his homecoming, Brady was quick to deflect the conversation.
"I look forward to playing every week, and certainly, this will be a fun game. It's always pretty fun to be out there.
"We've got a great crowd and hopefully we give them lots of reasons to cheer. We've always had such great support here. It's just a great place to play, so hopefully we can make enough plays and keep them loud all game.
Brady completed 28-of-40 passes for 406 yards and three touchdowns - all of them new teammate Martellus Bennett - in a 33-13 win at Cleveland last Sunday. The performance earned Brady his 26th AFC Offensive Player of the Week honor, second only to the now-retired Peyton Manning in NFL history.
"It just still feels like I'm getting into it," he said. "Even last week, just kind of working my way back, and then playing. Then this week has felt, Monday and Tuesday, more normal. Hopefully that continues today."
The Bengals opened the season with a win over the New York Jets and have dropped three of their last four. Last Sunday at Dallas, they lost 28-14 but had to score two touchdowns in the fourth quarter to make the score respectable.
"We're a veteran team," defensive end Carlos Dunlap said Sunday. "We know the things we have to fix. Sure (the Cowboys) beat us pretty good today, but I really do kind of feel like we just ran out of time. We just need to start in New England the way we finished today."
Probably easier said than done.
The Patriots, 3-1 with Brady gone, cruised past the Browns in his return. They piled up 501 yards in the victory, and now face a struggling team that has never won at Gillette Stadium.
Unveiled for the first time last week was the new 1-2 tight end punch of Rob Gronkowski and Bennett - and it was lethal. Gronkowski, who has been nursing a hamstring injury, opened things up a bit more with five catches for 109 yards, including a powerful 37-yard catch and run. Bennett had six catches for 67 yards and also had a 37-yarder.
This 1-2 punch is already reminiscent of when Gronkowski was teamed with Aaron Hernandez, now in prison after being convicted of murder.
"Martellus has been so productive, being here for such a short time," Brady said. "Gronk, what he did last week and him kind of getting back to where he wants to be is such a big part of our offense because those guys are so dynamic. They're tough matchups, they're both 6-foot-6-plus, 270-pounds-plus. They're hard matchups for anybody because they're just very unique players."
A.J. Green is again leading the receiving corps with 36 catches, 518 yards and two touchdowns in five games. He has a new teammate in former Patriot Brandon LaFell, who caught eight for 68 yards and both Cincinnati scores last week. He has 21 catches for the season.
"He's healthy, and he doesn't have to be taught how to play," Green said of LaFell. "That guy is the ultimate pro, and a good veteran for me to learn from. I haven't really had that in my first five years here, at least not to the extent he can provide it. He' played well everywhere he's been, and he's going to be big for us."
Andy Dalton, whose 2015 season was ended late in the regular season by a fractured thumb, is hitting 67.4 percent of his passes and has thrown just two interceptions in five games. But last week at Dallas, the Bengals' longest play from scrimmage was 22 yards.
"We need to come up with the big plays, the almost-miracle type of plays that turn games around," offensive tackle Andrew Whitworth said. "We know we can do that; we've done it before."
The Patriots allowed Ryan Tannehill to throw for almost 400 yards over the last three quarters and also failed to make life tough for Buffalo's Tyrod Taylor in a 14-0 loss.
They also got defensive end Rob Ninkovich back last week, helping the defense.
In a minor roster move Wednesday, the Patriots cut Gronkowski's brother Glenn from the practice squad. The fullback signed with the team Oct. 1.
---
---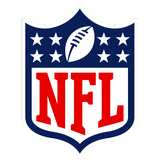 Get more from National Football League
Follow your favorites to get information about games, news and more
---