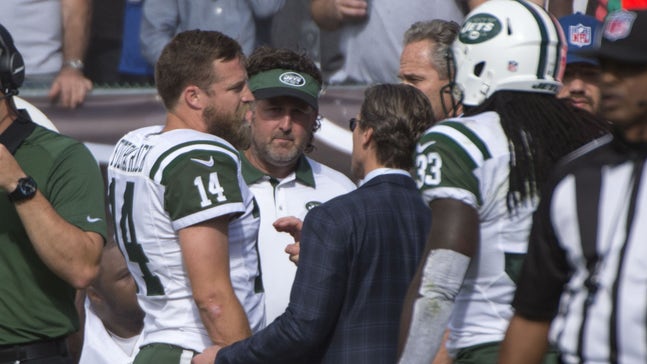 Bowles provides update on Jets' murky QB situation, possible moves
Published
Nov. 2, 2015 4:24 p.m. ET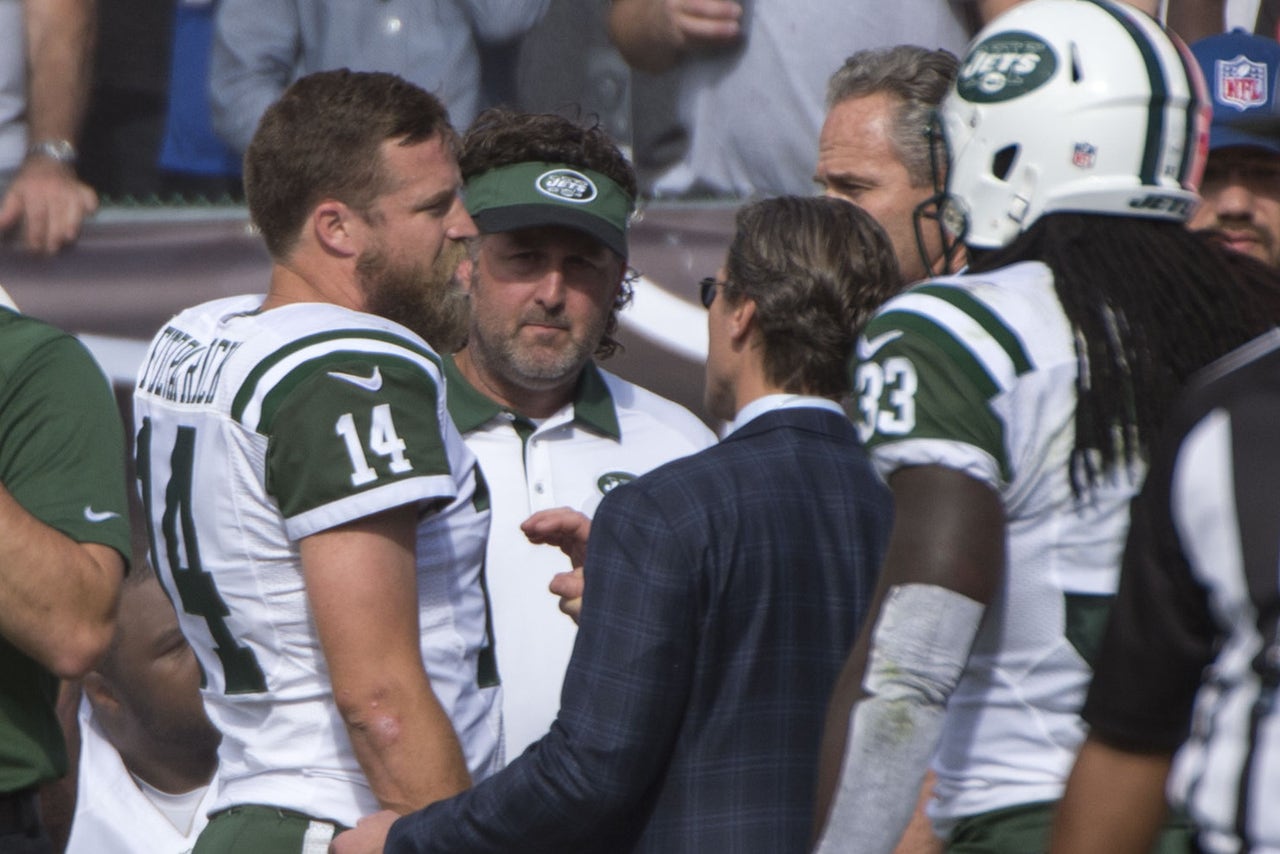 The New York Jets took a major hit at quarterback on Sunday with both Ryan Fitzpatrick and Geno Smith suffering injuries in the loss. 
Fitzpatrick, who suffered the more serious injury of the two, has torn ligaments in his left thumb, though he was able to return to the game late in the fourth quarter. Head coach Todd Bowles elaborated on Fitzpatrick's injury Monday, saying he will need surgery "at some point." For the time being, he's considered day-to-day and could play Sunday depending on pain tolerance.
As far as Smith's status goes, it's much of the same. Smith was diagnosed with a left shoulder bruise, and is also considered day-to-day. As is the case with Fitzpatrick, "there's a chance" Smith will play Sunday. 
With both players dealing with injuries of their own, Bowles said rookie Bryce Petty will get more reps in practice this week. He's considered to be in a redshirt season, as the coaching staff doesn't appear to be confident in putting him under center right now. 
Because of the various question marks at the position, Bowles did say the Jets are exploring options both on the trade market and in free agency. One name that was brought up: Matt Flynn.
"He's a possibility," Bowles said. "He's one of the names that we've talked about."
Of course, Flynn was signed by the Jets after Smith's broken jaw incident during training camp, so he's at least somewhat familiar with the system and playbook. That's not to say he'll be signed, but he sounds like a possible candidate.
---
---