National Football League
National Football League
Bowlen: 2012 'very good' but short of great
Published
Jan. 15, 2013 11:31 p.m. ET

Broncos owner Pat Bowlen knows what a great season looks like.
This season wasn't one of them.
In a letter sent to season ticket holders, Bowlen thanked Broncos fans for bringing the passion back to the stadium in this, the first season with Peyton Manning in a Denver uniform.
Denver finished 13-3 and had top seeding in the playoffs but lost to Baltimore on Saturday in the divisional round.
''I said publicly last year that I wanted 2012 to be a great season, not just a good season. We certainly had a very good season and perhaps exceeded a few expectations,'' Bowlen said in the letter obtained by The Associated Press. ''But Broncos fans, you and I know what a great season looks like.''
After last season, when Denver made the playoffs with Tim Tebow at quarterback but still finished with a .500 record, Bowlen said he appreciated the turnaround from 4-12 but he wanted more.
That helped open the door for vice president of football operations John Elway to go after Manning and ship Tebow to the Jets.
With Manning at quarterback, Denver went on an 11-game winning streak to close out the regular season before falling 38-35 to the Ravens.
Bowlen called it ''a gut-wrenching disappointment for everyone who loves the Denver Broncos.''
''I feel terrible for our players, coaches and staff who put forth maximum effort throughout the year,'' Bowlen said. ''They accomplished many great things while falling short of our ultimate goal. But most importantly, my heart aches for you.''
Bowlen's most famous words - ''This one's for John'' - came after the Broncos won the 1998 Super Bowl in Elway's 15th season in the league. Now 68 and largely out of the spotlight, Bowlen said a few years ago he was having some short-term memory loss and some of the memories of Denver's back-to-back titles were fading. He has turned over day-to-day control of the football operation to Elway. But he remains involved.
''That is why I'll soon stop reflecting and start working on one thing for 2013 - bringing another Super Bowl victory back to Denver,'' Bowlen said. ''As we move forward, I am extremely optimistic with the future of our team.''
---
AP Sports Writer Pat Graham in Denver contributed to this report.
---
---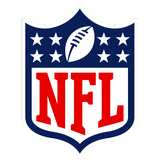 Get more from National Football League
Follow your favorites to get information about games, news and more
---