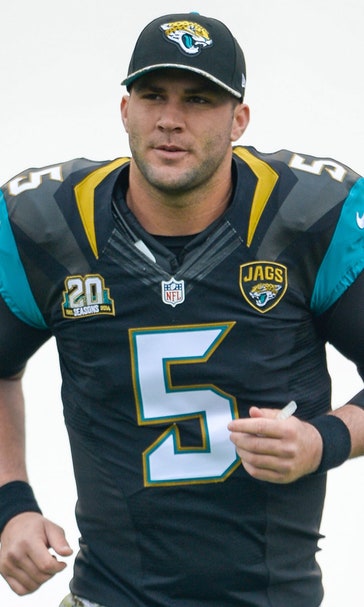 Bortles gets serious with offseason program
May 26, 2015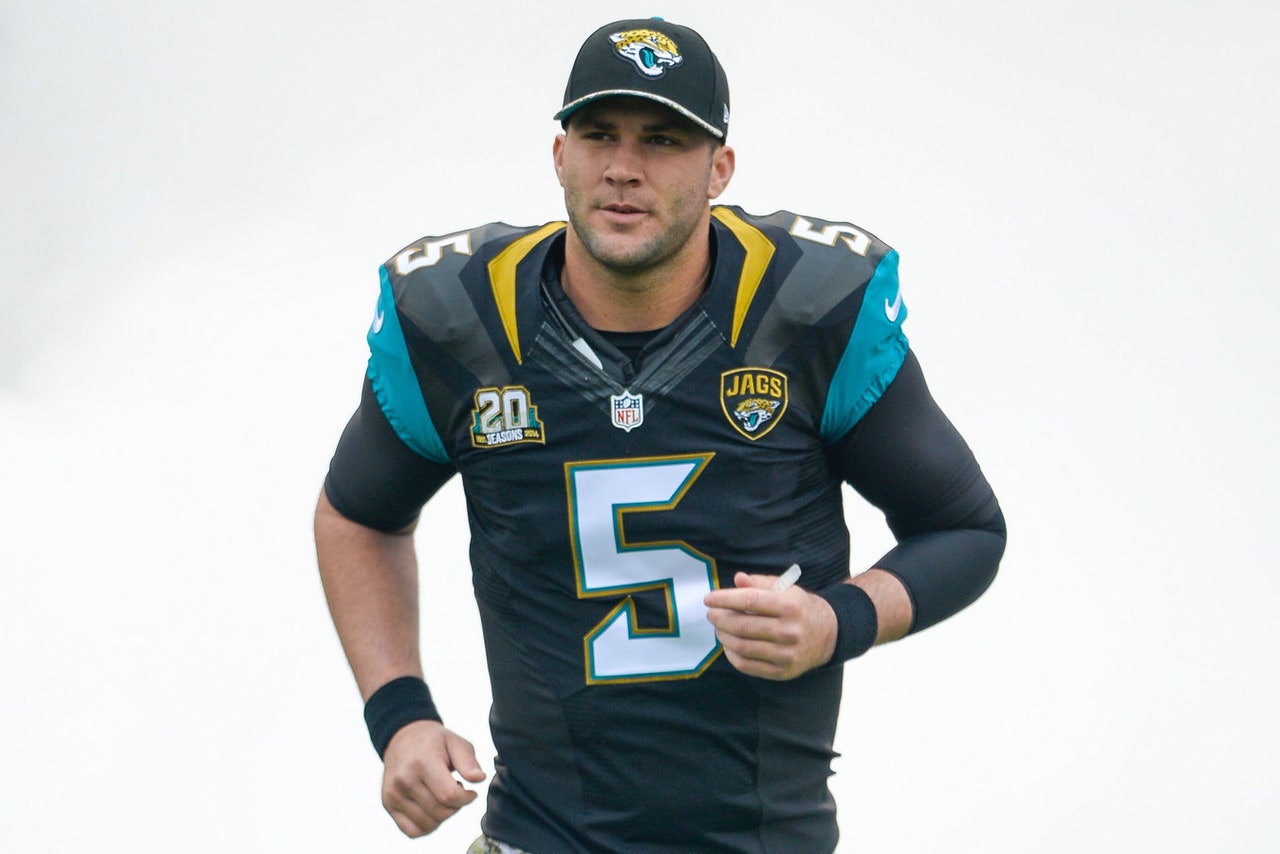 If Jacksonville Jaguars quarterback Blake Bortles fails to make major strides in his second season in the NFL, it won't be for lack of preparation.
Bortles spend two months of the offseason training in Southern California with a group called 3DQB, founded by former major league pitcher Tom House. Past clients include Tom Brady, Drew Brees and Andy Dalton.
According to Gene Frenette of the Florida Times-Union, one of the men who spent time working with Bortles, says the Jaguars quarterback is poised to show improvement.
"This offseason, Blake did everything he could to improve his craft," said Adam Dedeaux of 3DQB. "It's not just about working hard, but smart, making sure everything you do has a purpose. 
"Blake really worked smart this offseason. He now has a process that's going to work for him to be successful, which is the main goal. His attention to detail, wanting to get better, his expectations of himself,  are right there with the best. I know he's taking that into training camp. The dude got after it."
As Frenette points out, 3DQB work with their clients in refining four areas: bio-mechanics, conditioning, nutrition and the handling of football-related stress.
"Without getting too technical, I knew from looking at Blake the first day how we were going to help him get better," Dedeaux said."There's a science behind what we do that separates us from everybody else. I believe we're the only bio-mechanics instructors. We condition a quarterback better than anybody.
"The improvement Blake showed over two months was really encouraging. He has a better understanding of where velocity and accuracy come from. We are movement specialists. Some guys come to us for 2 percent (improvement), some for 10 percent. Teams are teaching them offense and the drops that go with certain plays. We just clean up to make sure their movements are crisp."
Whether the work translates to better performance on the field remains to be seen, but Bortles reportedly plans to return to California for more training in June, after the Jaguars finish minicamp.
(h/t Florida-Times Union)
Photo credit: Richard Dole/USA TODAY Sports
---
---