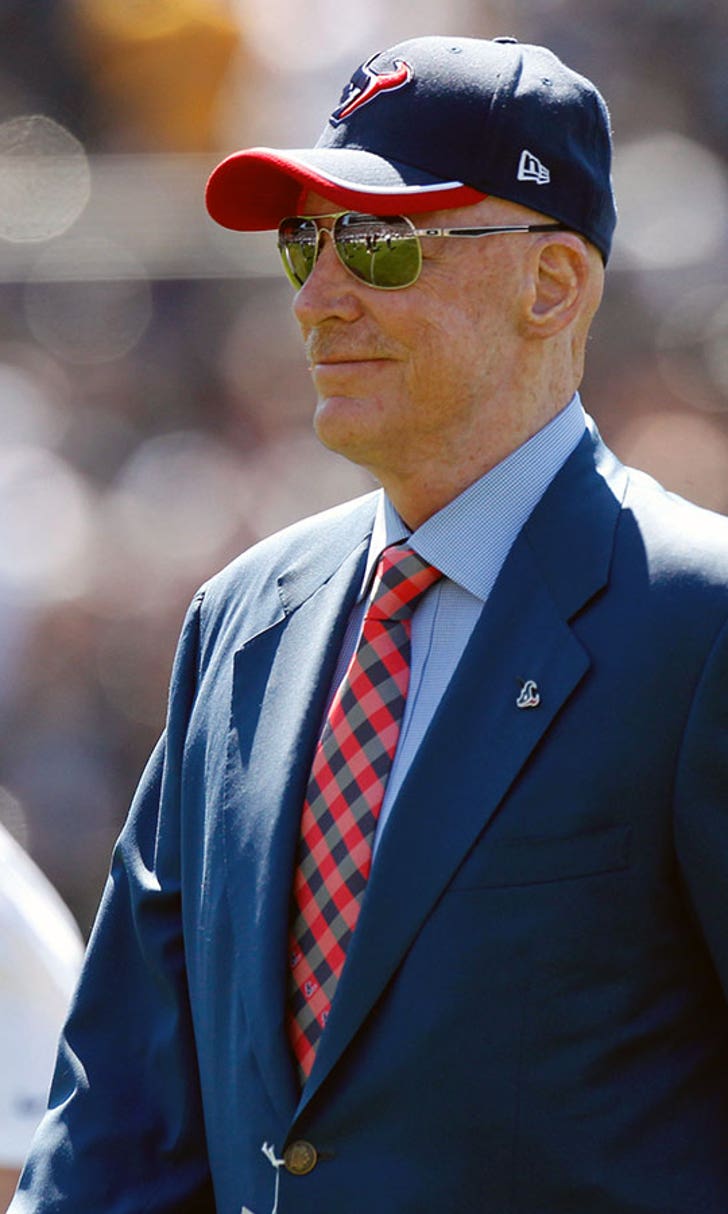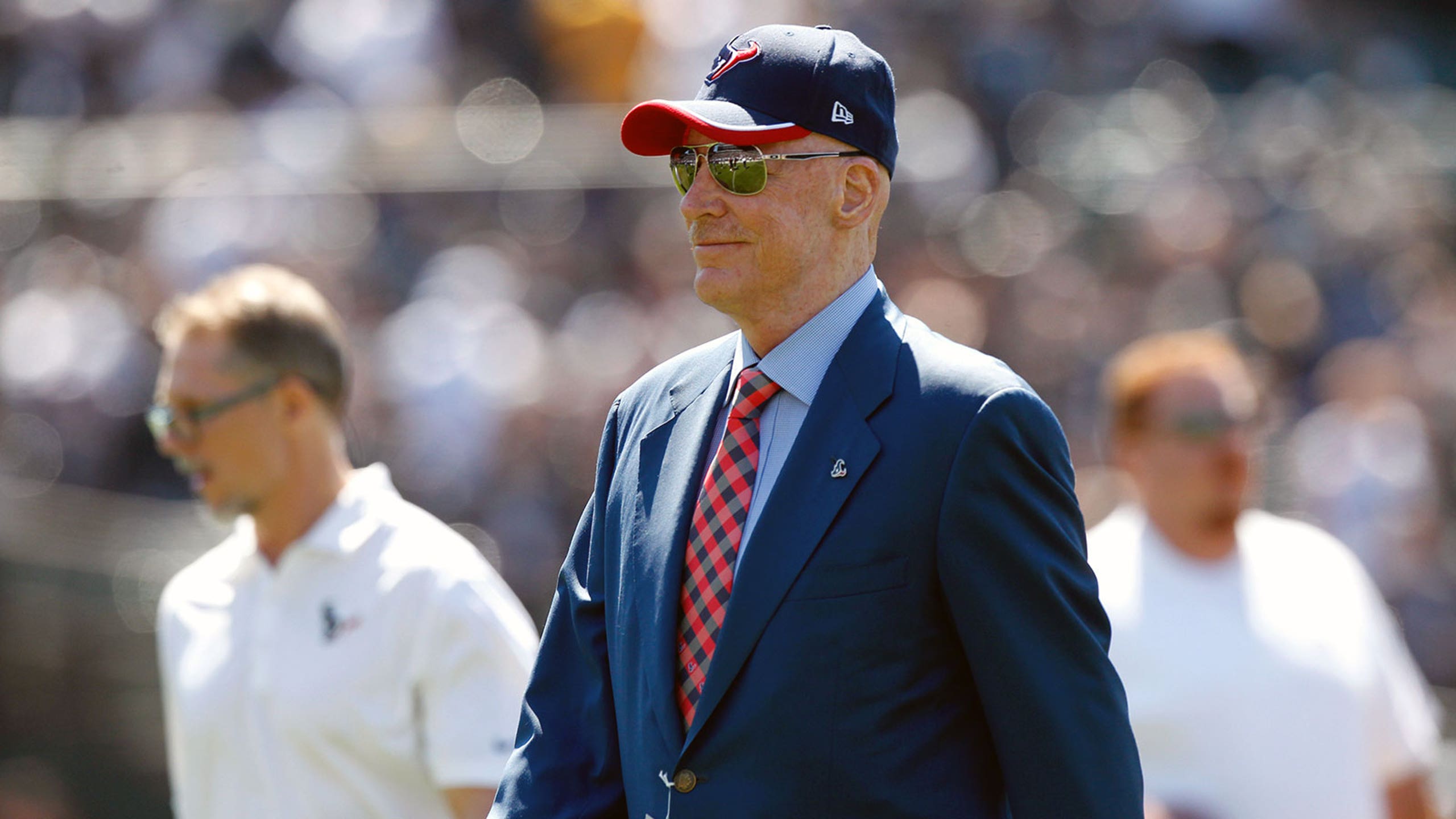 Bob McNair: Texans don't need 'super quarterback'
BY foxsports • July 27, 2015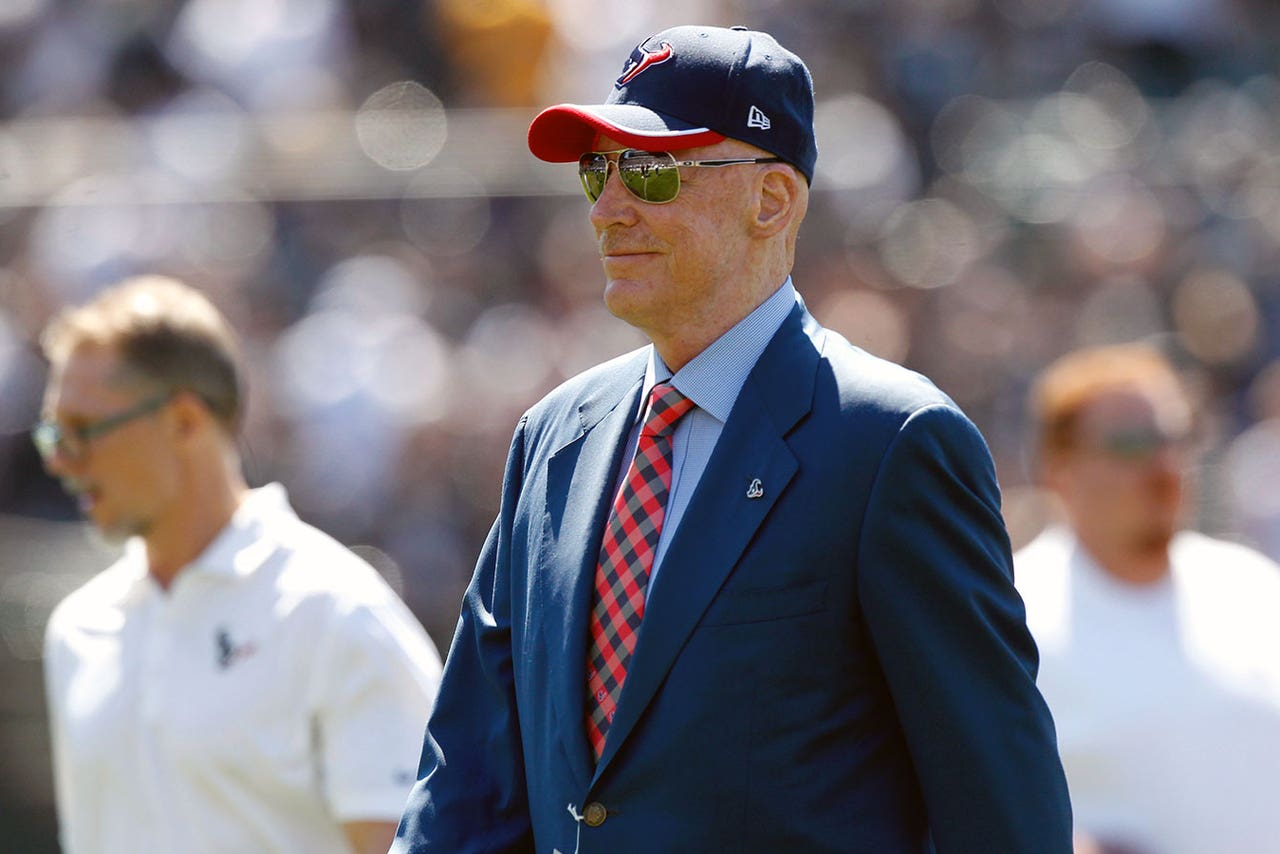 The Houston Texans begin training camp later this week unsure of whether Ryan Mallett or Brian Hoyer will win the starting quarterback job. 
Regardless of who emerges as the starter, Houston owner Bob McNair is aware neither of the candidates is likely to be mentioned among the league's upper-echelon of QBs anytime soon. And according to McNair, that's ok. Franchise quarterbacks don't come along very often.
"If you look around, there are very few really super quarterbacks. There are just very few," McNair said in an interview with the Houston Chronicle. "If you're lucky enough to have one, lucky enough that one of these Andrew Lucks is available when you have the top pick, then that's just a matter of luck. You can't attribute that to anything else."
In absence of a star a quarterback, the owner believes Texans GM Rick Smith has constructed a team that can excel in other facets of the game.
"We'll try to make it up by having one of the best defenses, so we'll keep other teams from scoring many points," McNair said. "And we'll be able to run the ball and hopefully control the clock. And we'll continue to get better on special teams. So if we can do those three things, all we need is consistent play out of our quarterbacks – they don't have to be superheroes. And if they don't turn the ball over and just go out and execute the game plan, we think we'll win.
"This is a winning philosophy and other teams have won with this philosophy and we think we can win that way, too."
While McNair said neither Hoyer nor Mallett need to be "super" this season, he's optimistic both are capable of providing the Texans what they need get back to the playoffs.
"We think we've got good quarterback candidates and guys that can go out and perform," McNair said. "And it remains to be seen how good they can be and hopefully they're just going to keep getting better and better."
(h/t Houston Chronicle)
---
---