National Football League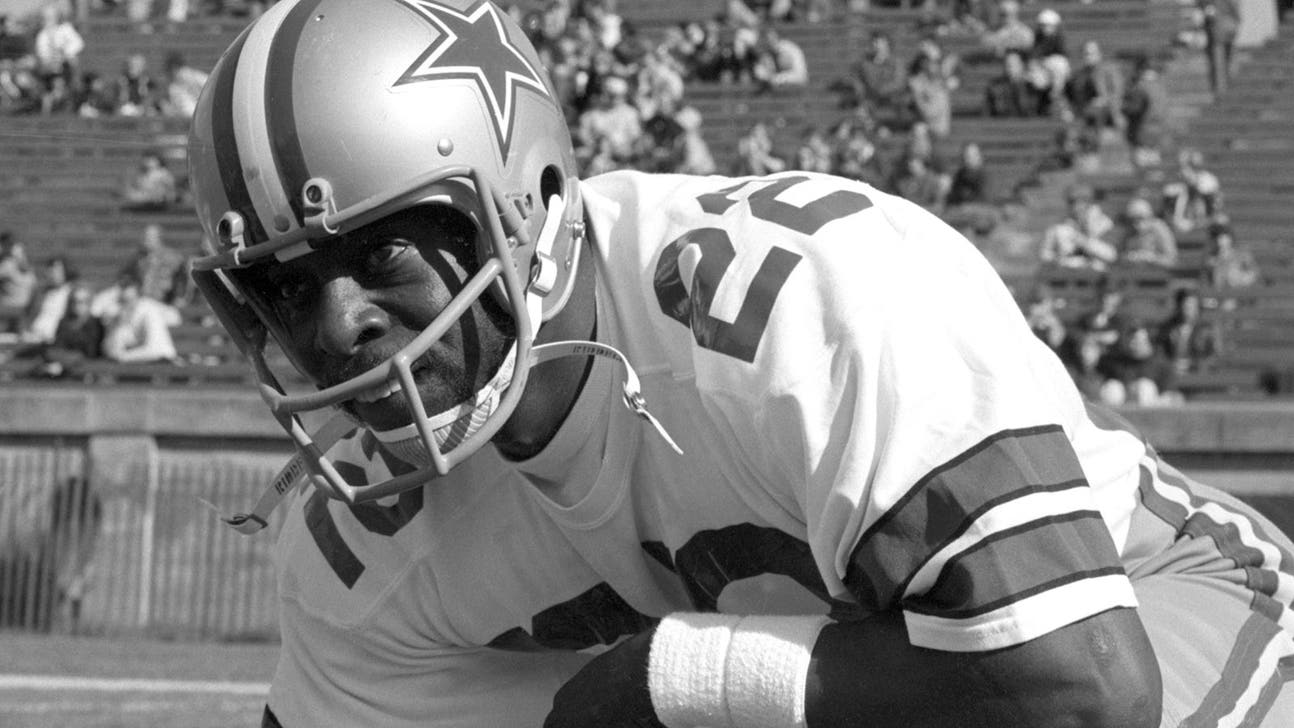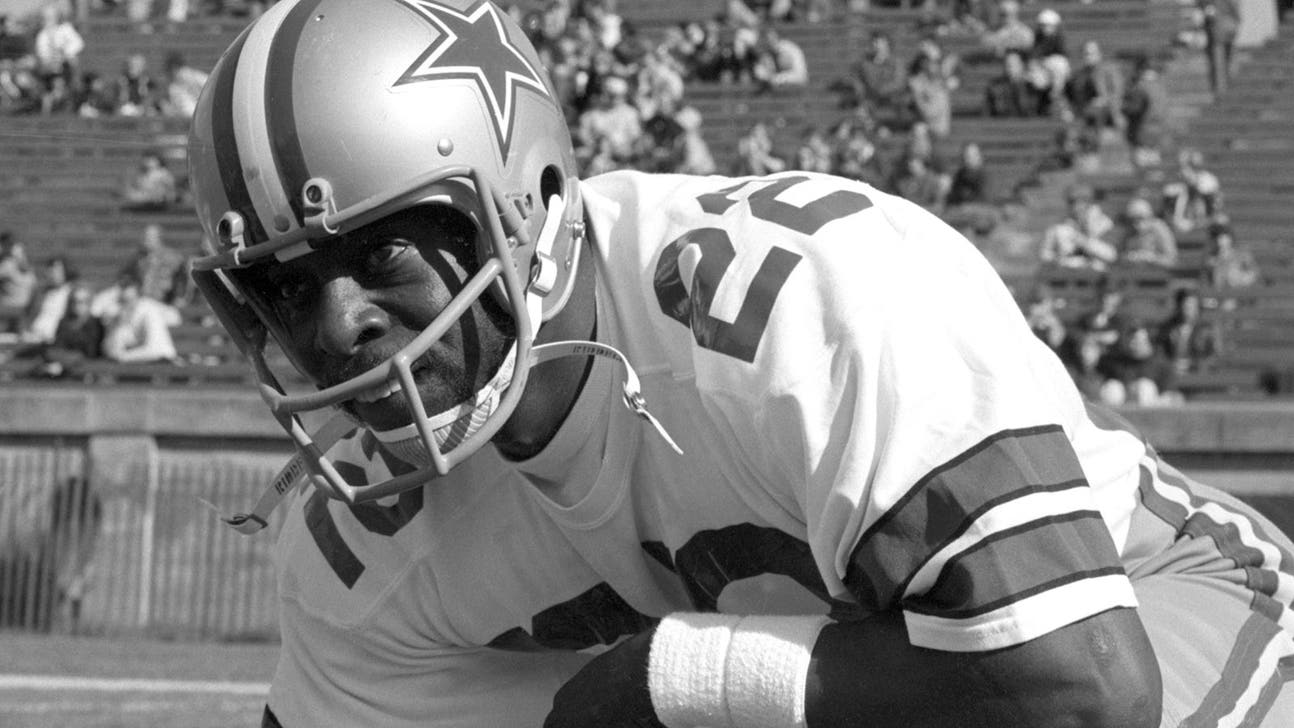 National Football League
Bob Hayes: A two-sport legend with speed to thrill
Published
Feb. 12, 2014 12:00 p.m. ET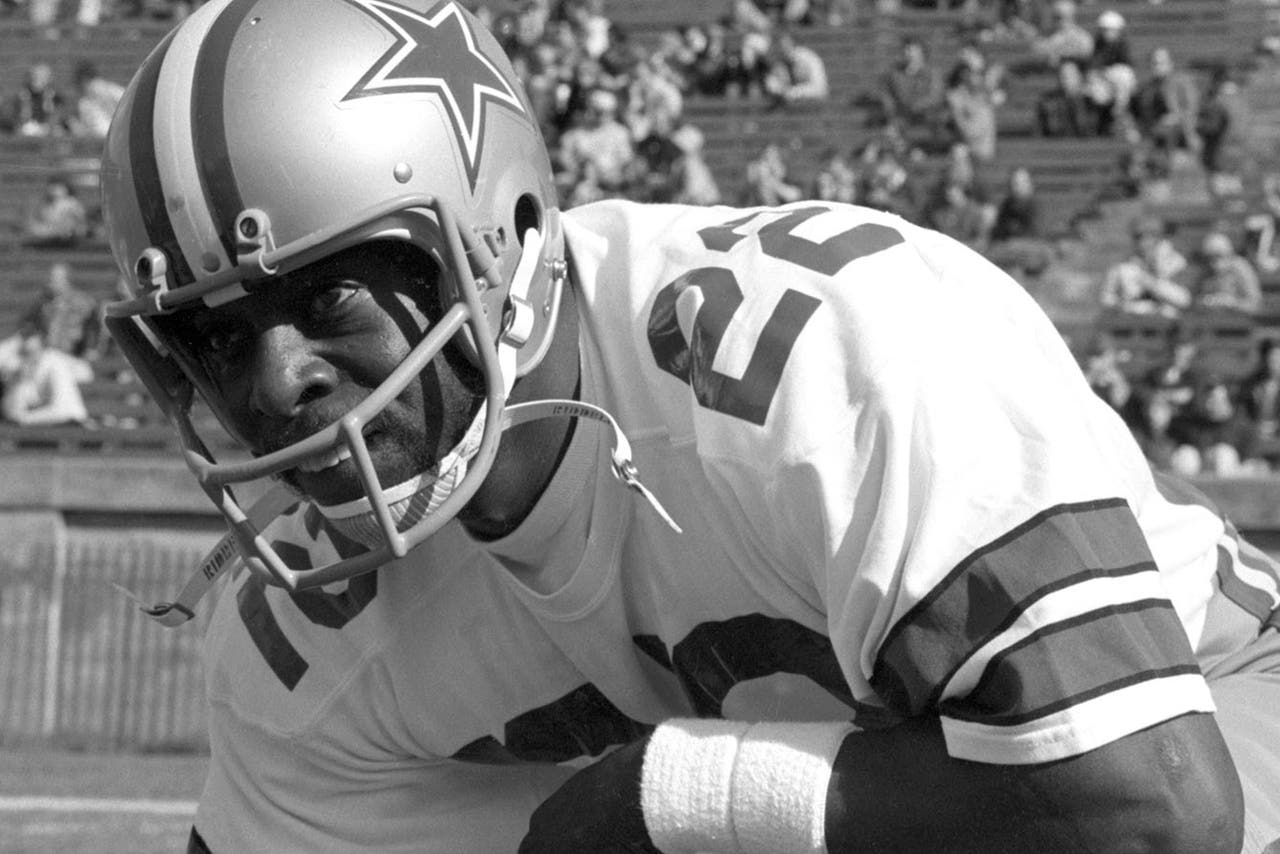 When it comes to speed, there's fast and then there's Bob Hayes fast, and few to play the game of football have ever been able to combine speed with skill the way Hayes did in his 11-season, Hall-of-Fame career.
Born in Jacksonville, Fla., Hayes excelled in track and field at Florida A&M University, earning himself the nickname "Bullet." Hayes then lived up to that moniker at the 1964 Olympics in Tokyo, where his 10.05-second time in the 100-meter dash won him a gold medal and tied the world record, officially making him the world's fastest man.
Later in the competition, Hayes' 8.6-second split in the anchor leg of 4x100 meter relay — a dash described 20 years later in the Los Angeles Times as the "most astonishing sprint of all time" — helped the U.S. men rally for the gold while setting a world record of their own.
But to most, Hayes is better remembered as a football player who revolutionized the way receivers played the game and the way cornerbacks were forced to cover them.
"I watched him with Don Meredith, while I was in the Navy, and he and Don really changed things in the NFL," said Roger Staubach, who spent six years alongside Hayes with the Dallas Cowboys. "They were a fantastic combination and Bob literally changed the way you had to defend that kind of speed. He got these guys from man-to-man, they played a lot more zone, and I think he was kind of a game changer."
In his first four years in the NFL — three of them Pro Bowl efforts — Hayes caught 212 passes for 4,142 yards, with a startling 21 percent of his catches (45) going for touchdowns.
In both 1970 and 1971, Hayes led the NFL with 26.1 and 24 yards per catch, respectively. Staubach remembers one particular play, in a game against the Giants at Yankee Stadium in December 1971 — a month before Hayes caught two passes in Dallas' Super Bowl VI win — that truly defined Hayes' talents on the field.
"We were on about the 15-yard line and I threw a long pass to Bob and hit him at about the 50, and Spider Lockhart was right on him — and Spider Lockhart was the fastest guy on the GIants," Staubach said. "But Bob caught the ball and by the time he crossed the goal line, Spider was five yards behind him. He just sprinted away, and it was amazing, his speed."
Staubach was quick to point out, however, that Hayes was a football player who happened to be a world-class sprinter, not the other way around.
"He wasn't just a guy with great speed, he had very good hands, and I wish I could have played with him longer," Staubach said. "I don't know of any other world class sprinter who can take that speed and transform it into football. Because speed is really, really a great asset, but there's still more to it, and Bob had that world class speed and he played enough football where he knew how to run routes."
In fact, Staubach said Hayes' skillset would still hold up in today's NFL.
"The receivers today, there's really a lot of fast receivers, but Bob Hayes would fit in with anybody today and still be the fastest guy on the team," he said. "I don't know of anybody who was any faster than Bob, and if he was healthy and in his prime, I'd put him up against anybody today."
Unfortunately, drug and alcohol problems consumed Hayes after his playing career ended in 1975. In 1979, Hayes pled guilty to delivering narcotics to an undercover officer and spent 10 months in prison as a result. But Staubach said Hayes shouldn't be defined by his struggles with addiction.
"I liked the heck out of Bob," Staubach said. "He got himself into some trouble … but he wasn't that kind of person. The personal addiction he had to fight didn't help him, but it was something he had to deal with, and I think because he would do anything for anyone else, everyone wanted to be there to help him when he had his challenges."
Hayes' sentence ended just as he became eligible for the Hall of Fame, and he was not initially voted into the Hall as a modern era selection.
There was a thought that Hayes might never be honored for his accomplishments on the field, but finally, he was voted in as a senior candidate in 2009, seven years after his death.
"In his last days he used to talk about the Hall of Fame," his son, Bob Hayes, Jr., said in a video at his father's induction. "It hurts because he should have been here to witness this special occasion. But, unfortunately, he didn't make it to see it. I know wherever he is, he's smiling down. He's happy. He knows what's going on. And he'll be with us in our spirits, in our hearts and our minds."
---
---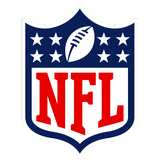 Get more from National Football League
Follow your favorites to get information about games, news and more
---