National Football League
National Football League
Blackmon, Gabbert shine in Jags win
Published
Aug. 18, 2012 5:19 a.m. ET

Blaine Gabbert's second-year progress gained momentum with rookie receiver Justin Blackmon on the field, and Jordan Palmer delivered on a last-gasp pass to cap off a fun Friday night in the Big Easy for the Jacksonville Jaguars.
Palmer hit Kevin Elliott with an 11-yard touchdown pass on fourth down with 13 seconds left, lifting Jacksonville to a 27-24 preseason victory over the New Orleans Saints.
Jacksonville (No. 31 in the AP Pro 32) saw continued progress from Gabbert, the second-year quarterback who outperformed Drew Brees of the Saints (No. 9 in the AP Pro 32) during the first half.
''We did a great job moving the ball in the first half and scored in the red zone,'' said Gabbert, who helped Jacksonville jump out to a 17-3 lead. ''We were playing against their first-team defense, so it says a lot for us to take the lead early in the game.''
Gabbert completed 13 of 16 passes for 112 yards and two touchdowns, the first a 16-yard strike to Blackmon, who was making his preseason debut.
Brees was 10 of 13 for 133 yards and one touchdown, an 8-yard pass to Devery Henderson. Brees also turned the ball over when he was sacked and stripped by Jeremy Mincey.
''We need to do a better job protecting Drew,'' Saints assistant head coach Joe Vitt said. ''We have a lot of coaching to do, and things to clean up. I am ready to get it done this week.''
Undrafted rookie Travaris Cadet had 90 yards from scrimmage and a TD for New Orleans, making a case for the Saints to find a place for him despite already having four established running backs on the roster.
''I felt like I took a step forward,'' Cadet said. ''I feel like I need to do more. I'm never satisfied. ... This is a hard team to make. You've got to be able to do something to separate yourself.''
Cadet's score on a 24-yard reception from Chase Daniel gave New Orleans a 24-20 lead with under 2 minutes remaining, but Palmer quickly drove Jacksonville back down the field with the help of pass interference calls against Jose Gumbs and Cord Parks. The second penalty put the ball at the New Orleans 6.
After a false start penalty, Palmer threw three incompletions before finding Elliot in the end zone.
Josh Scobee had field goals of 36 and 47 yards, the second giving Jacksonville a 20-17 lead late in the third quarter.
Blackmon finished with four catches for 48 yards as Jacksonville remained unbeaten in two preseason games.
Joseph Morgan had three catches for 68 yards for New Orleans (1-2), including a 53-yard touchdown reception from Chase Daniel that tied it at 17 in the third quarter.
Jacksonville got the start it wanted from Gabbert and Rashad Jennings, the Jaguars' No. 1 running back while Maurice Jones-Drew holds out.
The Jaguars marched 80 yards on nine plays, taking a 7-0 lead when Blackmon ran the last 7 yards after snatching Gabbert's pass from defensive back Marquis Johnson and spinning into the clear.
''You could see his skills,'' Jacksonville coach Mike Mularkey said. ''He's got strong hands and he knows how to find the end zone.''
Blackmon, the No. 5 pick in last spring's draft, missed Jacksonville's preseason opener after a contract holdout.
''It felt really good,'' Blackmon said of scoring in his debut. ''I'm just glad to be back out there competing, and I'm having a good time doing it.''
Jennings ran 6 times for 42 yards on the drive, including gains of 17 and 15 yards around the left end. He finished with 62 yards on 11 carries.
Brees drove the Saints to the Jacksonville 18 in his first series, highlighted by Pierre Thomas' 25-yard gain on a screen pass. Garrett Hartley's 37-yard field goal made it 7-3.
Gabbert later marched the Jaguars 66 yards in 14 plays, converting four third downs before hitting Colin Cloherty for a 15-yard TD.
Things quickly got worse for New Orleans when defensive tackle Terrance Knighton recovered Brees' fumble on the Saints 15, leading to a field goal that made it 17-3.
Brees finally got going on his fourth series, completing six passes for 74 yards, including two to Marques Colston for 15 and 28 yards. Then came Henderson's TD on a difficult catch as he twisted and tumbled over the sideline.
Daniel played the last series of the first half and the entire second half. He was 16 of 21 for 185 yards and two touchdowns. His connection with Morgan was a deep throw as Morgan broke free behind the defense.
Jaguars backup Chad Henne was 4 of 9 for 36 yards and was intercepted by safety Isa Abdul-Quddus on a pass tipped by defensive back Elbert Mack.
Several Saints players left the game with injuries, including Abdul-Quddus, who appeared wobbly after a collision late in the third quarter. Vitt declined to specific other than to confirm that the safety was hit in the head. Reserve linebacker Chris Chamberlain left the game with a left knee injury, and reserve receiver Andy Tanner sustained a left ankle injury.
The Jaguars' only injury appeared to be a pulled hamstring by reserve running back Keith Toston.
---
---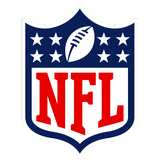 Get more from National Football League
Follow your favorites to get information about games, news and more
---