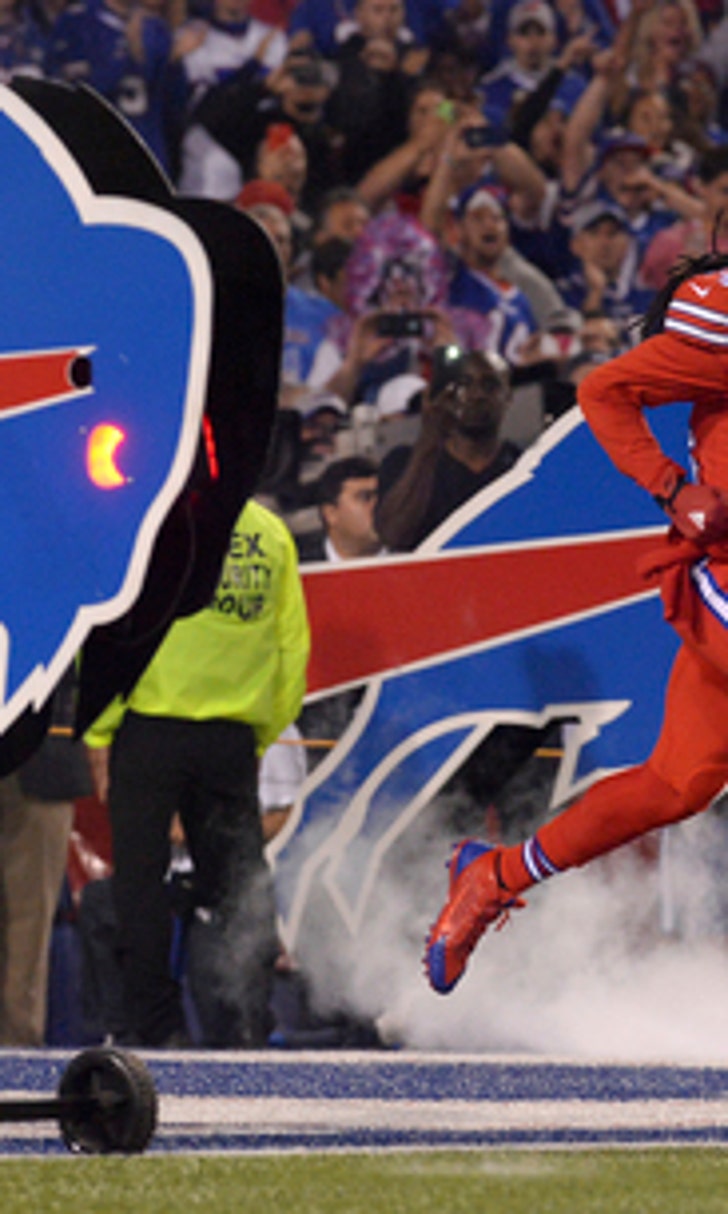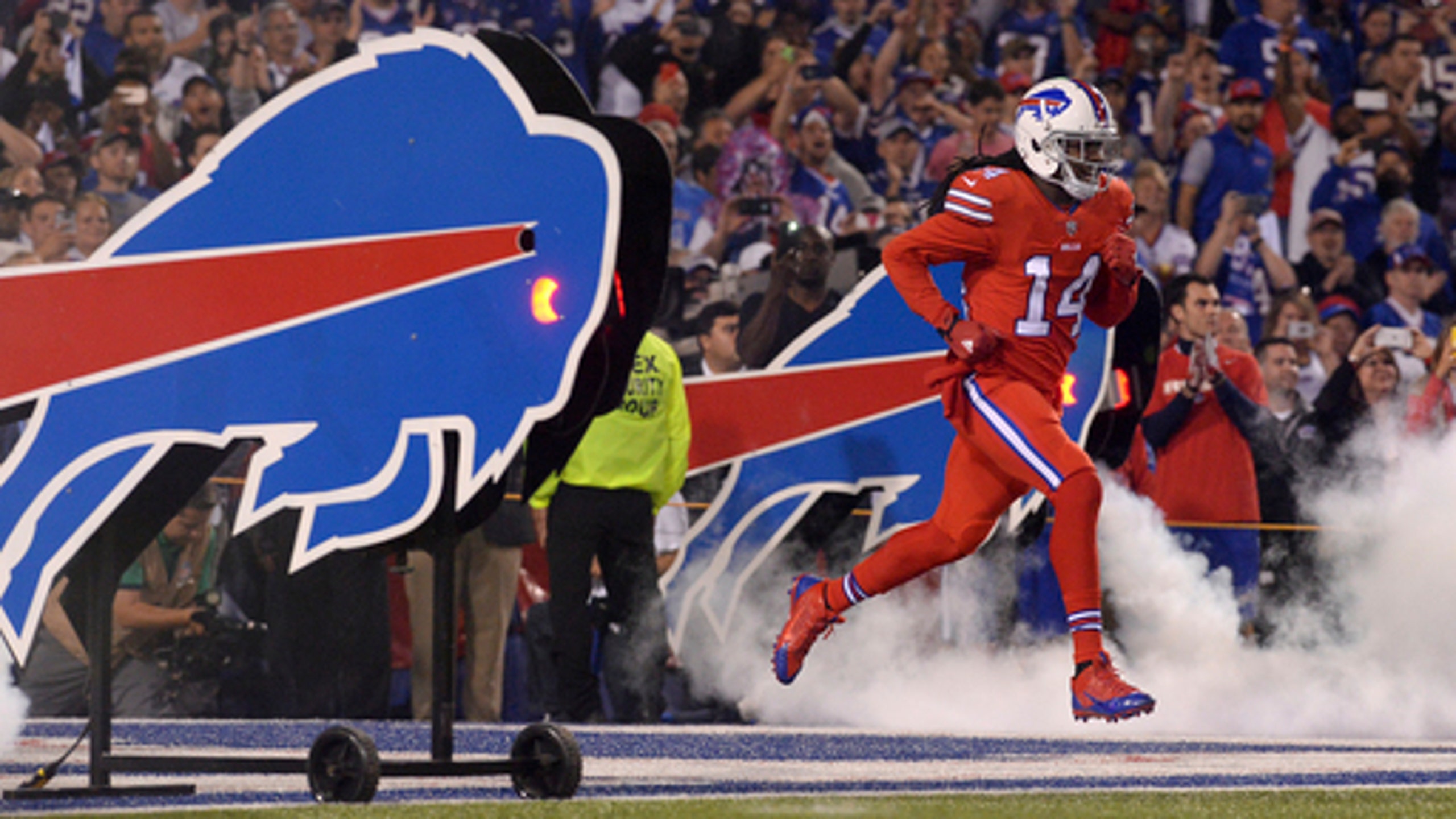 Bills WR Watkins returns to practice, status uncertain
BY foxsports • November 23, 2016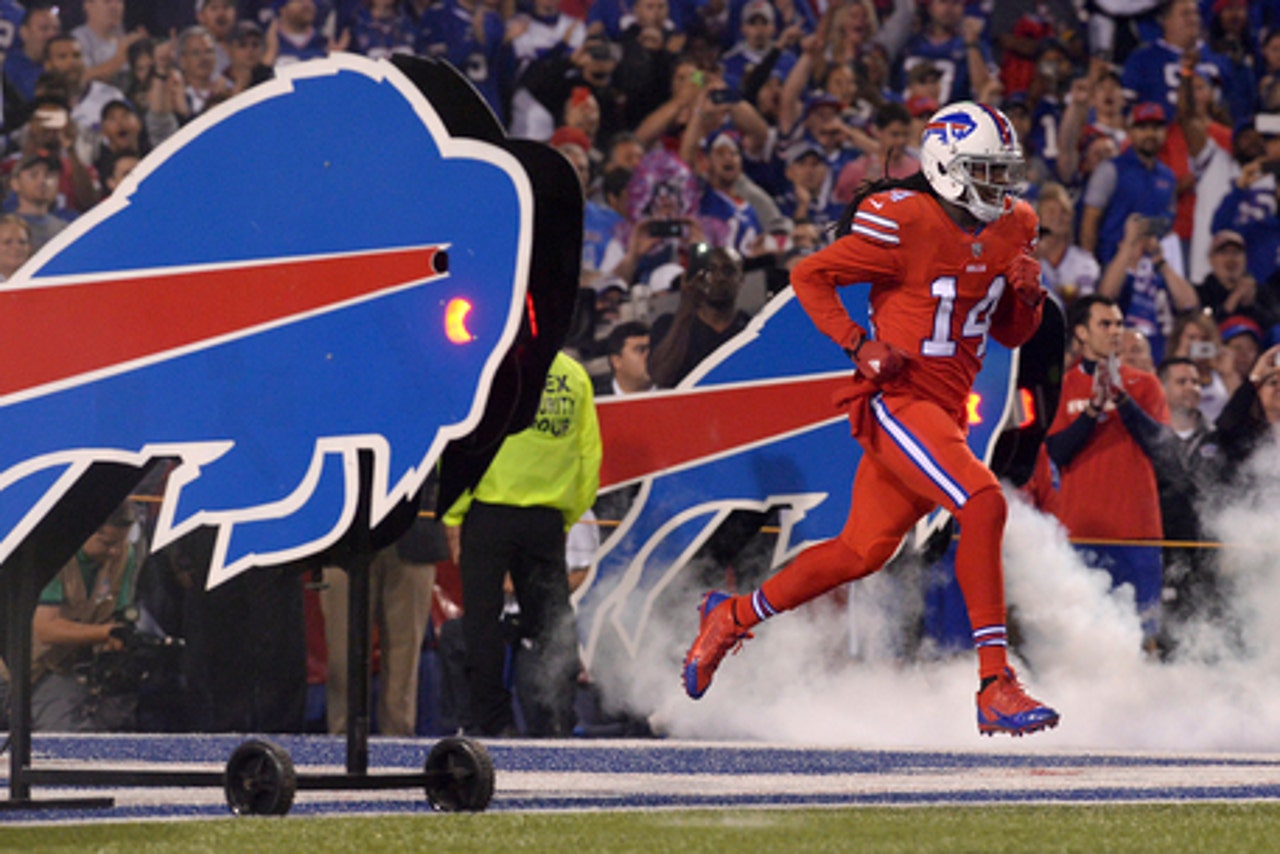 ORCHARD PARK, N.Y. (AP) Buffalo Bills receiver Sammy Watkins made his long-awaited return to practice on Wednesday.
But his status for Sunday's game against Jacksonville remains up in the air.
The Bills' top wideout returned after missing two months because of a left foot injury. He was limited during the portion of practice open to reporters, but showed no signs of pain or struggling on the practice field.
After suffering a setback two weeks into the season - which resulted in Watkins being placed on injured reserve - the Bills and Watkins are playing it safe when it comes to his full return.
''Obviously we're encouraged by the fact that he has been cleared to participate. I think that's a good sign,'' Bills coach Rex Ryan said. ''He feels good, so we'll see how it goes. ... We'll be smart with him.''
Watkins missed most of the offseason after having surgery in April, when he had two screws inserted into his left foot to repair a stress fracture. He aggravated the injury in Week 3 when a teammate stepped on his foot at a walk-through.
During the open portion of practice on Wednesday, Watkins ran a couple of uncontested routes in individual drills before using a stationary bike.
Watkins gave receivers coach Sanjay Lal a thumbs-up and was in good spirits when talking with Bills trainers.
''First day of practice, getting all the butterflies out, moving fast and just really trying to get back on the same page,'' Watkins said.
''I think 90 percent of the game is mental and I think I'm over that hump and really have just got to get back out there running routes, playing with the guys, catching balls.
''Right now I'm not feeling normal out there, but I think two or three days I'll start feeling back myself and moving along.''
Asked if he could play in a game on Thursday, Watkins responded ''probably not'' - yet there is a chance he may play on Sunday. The biggest hurdle at this point seems to be stamina, not pain.
''Just really getting back used to seeing if I can go out there and run 60 plays full speed,'' Watkins said.
''I don't think it's the injury, or what I can do or can't do. I just think it's what can you do this Sunday. Can you go out there and run 10 plays, 15, 30, 60, we don't know yet. ... I did 20 today. Gotta get in shape.''
The Bills are in need for some reinforcements at wide receiver. No. 2 option Robert Woods, who has been Buffalo's top option in the passing game with Watkins missing, is likely out because of a knee sprain.
Buffalo is last in the league in passing.
''I think the health of Sammy is the big question, whether Robert's healthy or not,'' Ryan said.
''Make sure Sammy's ready to go before he's out there. As much as we want him, obviously he's a difference-maker when he's out, there so I get it.''
Watkins isn't the only key offensive player whose status is in question for Sunday.
Running back LeSean McCoy had surgery on his left thumb Sunday night after suffering an injury in Buffalo's 16-12 win over Cincinnati.
The Bills have maintained that they expect McCoy to play against Jacksonville, but must wait to see how the week goes.
''The big thing is making sure his thumb doesn't get infected,'' Ryan said. ''That's the No. 1 thing. If that stays clean, then there's no issue there.''
Backup running back Mike Gillislee left Wednesday's practice with a hamstring injury, but it's not believed to be serious. Left tackle Cordy Glenn (back) and linebacker Lorenzo Alexander (ankle) did not practice.
---
For more NFL coverage: http://www.pro32.ap.org and http://www.twitter.com/AP-NFL
---
---