National Football League
National Football League
Bills WR fined $5K for TD celebration
Published
Nov. 24, 2010 8:53 p.m. ET

Stevie Johnson found out how serious the NFL is about enforcing its rules against over-the-top touchdown celebrations.
The Buffalo Bills receiver said Wednesday the league fined him $5,000 for showing off the message — ''Why So Serious?'' — Johnson had written in black marker on his T-shirt after scoring the first of three touchdown catches in a 49-31 win at Cincinnati on Sunday.
''Yeah, I got in trouble,'' Johnson said. ''I don't regret it.''
Johnson said he was informed of the fine in a letter the league sent him by courier on Tuesday. NFL spokesman Corry Rush declined to confirm the receiver was disciplined, noting the league doesn't make that information available until Friday.
Johnson was surprised the league took action for something he referred to as ''a fun gesture.''
It happened early in the third quarter, when Johnson stumbled into the end zone for a 28-yard score. After spiking the ball, Johnson pulled up his jersey to show what he had written on the T-shirt underneath.
''Why So Serious?'' was used by the Joker in the Batman movie ''The Dark Knight.'' Johnson used the phrase to poke fun at Bengals receivers Chad Ochocinco and Terrell Owens, who have referred to themselves as Batman and Robin this season.
Johnson meant no disrespect toward the two Bengals receivers. And he even joked about it after the game with T.O., who played with Johnson in Buffalo last season.
''(Owens) was laughing about it, saying, `You're crazy, man,''' Johnson said. ''But it's all respect and it's all love.''
This marks the second time this season Johnson has been disciplined by the NFL for an inappropriate touchdown celebration. He was fined $10,000 for pretending to shoot off a rifle - mimicking what the Patriots' Minutemen do following a New England score - after a 37-yard touchdown catch in a 38-30 loss at New England on Sept. 26.
Johnson said he's gotten the message and learned his lesson.
''I'm not trying to get any more fines,'' he said. ''I want to keep my money.''
Buffalo's 2007 seventh-round draft pick out of Kentucky, Johnson is enjoying a breakout season as a first-time starter. He's tied for fifth in the NFL with nine touchdowns, two short of matching the franchise single-season record set by Bill Brooks in 1995. And he's tied for 10th in the league with 728 yards receiving.
Coach Chan Gailey was disappointed by Johnson's celebration.
''I think he's not a bad person. But he's making some bad decisions along those lines,'' Gailey said. ''Hopefully, I can help him make better decisions. That's part of my responsibility as well.''
---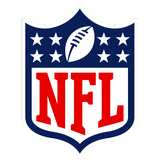 Get more from National Football League
Follow your favorites to get information about games, news and more
---