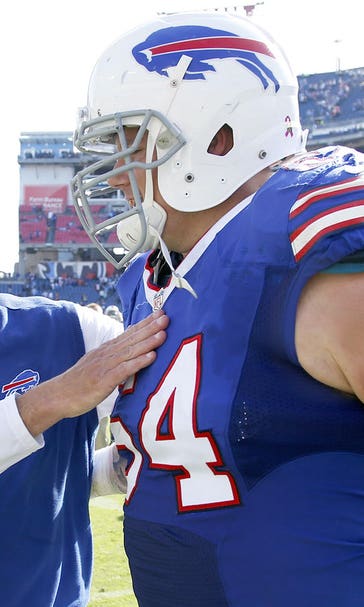 Bills' Richie Incognito: 'It's a great honor' to be Pro Bowl alternate
December 23, 2015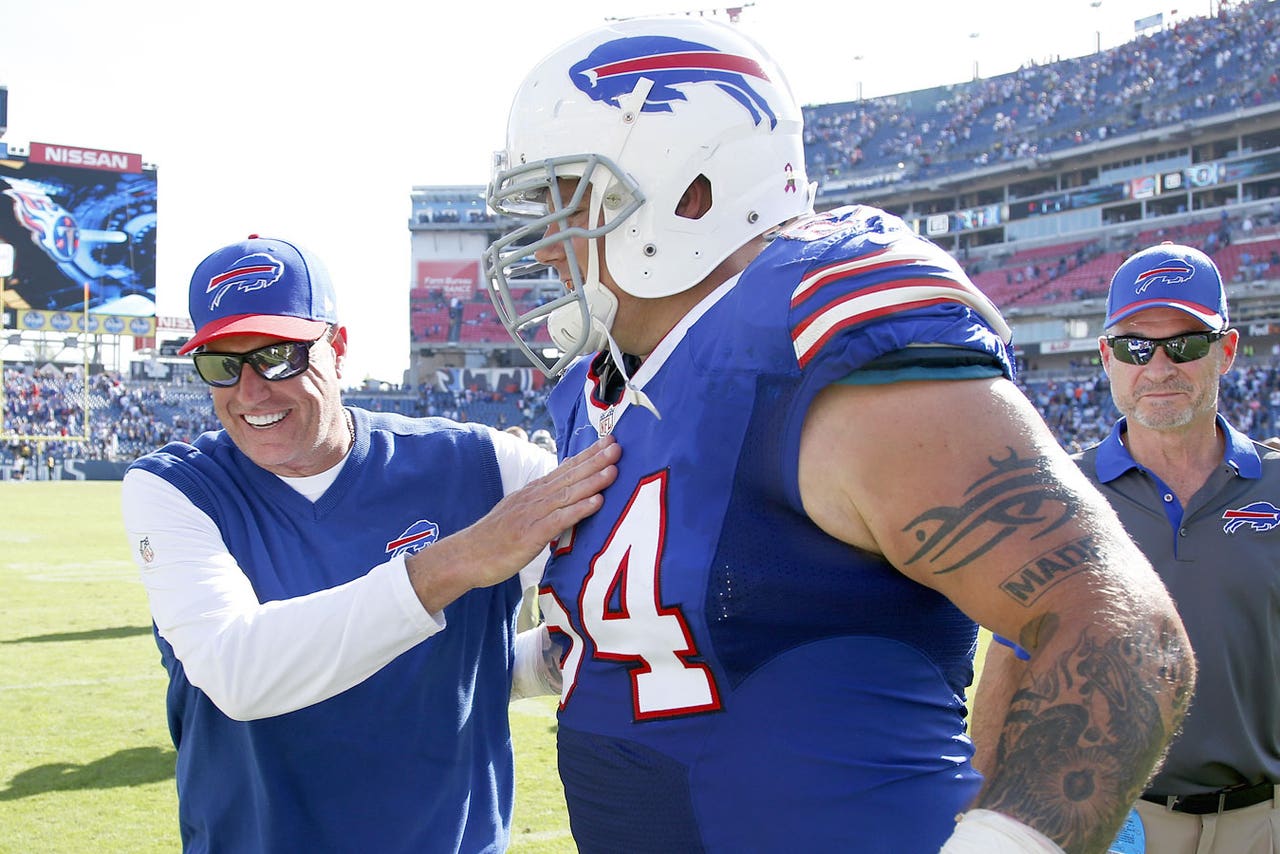 LeSean McCoy was the Buffalo Bills' only Pro Bowler this season, but he didn't get to that point alone. His offensive line has opened up running lanes week in and week out, helping him reach 895 yards on the ground in 12 games. Richie Incognito, the team's starting left guard, didn't make the Pro Bowl, but he was named an alternate, along with center Eric Wood, Tyrod Taylor and Marcell Dareus.
Though he would have liked to make the team, Incognito is pleased with being an alternate.
"It's a great honor to be selected as an alternate," Incognito said Wednesday. "We got Shady in, and we take great pride in getting our running back into the Pro Bowl. That's awesome. That's on all of us, so it's fun to see him get in."
While McCoy's numbers may not be eye-popping, he's helped the Bills post the league's best rushing numbers. They're No. 1 in rushing with 2,083 yards this season despite being 6-8 on the year. 
It hasn't necessarily been the offense that's weighed Buffalo down this season -- it's the defense that's struggled. Had they ranked 4th in the league like they did last year, the Bills could be in a very different spot at this point in the season. Nonetheless, it's been a very successful season for McCoy and Incognito -- their first with the Bills.
---
---