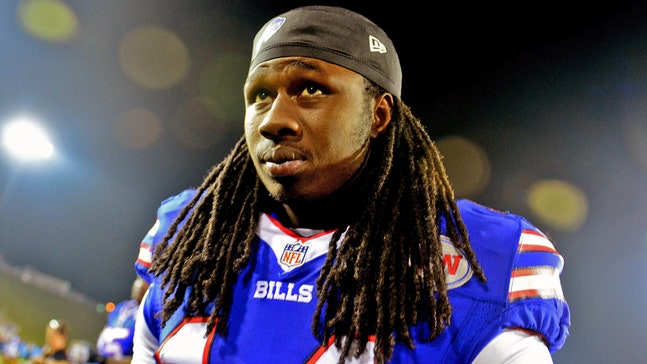 Bills receiver Watkins apologizes for reaction to critics
Published
Nov. 2, 2015 2:54 p.m. ET

ORCHARD PARK, N.Y. (AP) Sammy Watkins vows to stop and think the next time he considers posting a message out of frustration on social media.
Saying, ''I would never do it again,'' Watkins on Monday apologized for posting a message on his Instagram account last week in which he called his critics ''losers'' and suggested they wished they were in his position while ''working y'all little jobs.''
''I knew what I was doing, taking a shot, but it's something I shouldn't have done as a football player and a professional,'' Watkins said. ''It wasn't professional. And I learned from it.''
Watkins said he shouldn't have reacted in anger after being questioned for not playing through a series of injuries that forced him to miss three of Buffalo's past four games. It wasn't until Watkins read back what he posted when he realized he was wrong and deleted the comments.
By that point it was too late. Watkins' comments attracted even more criticism in making it appear that a high-priced athlete was belittling people because of their jobs.
''I shouldn't have sent that because it not only affected the fans, but just people in general that are working hard jobs every day, day to day, taking care of their kids,'' Watkins said. ''Every job is the same. You wake up in the morning and go to work, clock the eight hours. So my job is the same as anybody else.''
Watkins, who also posted an apology last week, spoke for the first time since the Bills (3-4) returned from their bye week off and began to prepare to host Miami (3-4) on Sunday.
Watkins has played under a microscope in Buffalo since being selected fourth overall in the 2014 draft. The Bills swapped first-round picks with Cleveland and also gave up their 2015 first-rounder to move up five spots to select the Clemson product.
Watkins led the Bills with six touchdowns and 982 yards receiving despite playing through a series of injuries last season.
This year, he has 11 catches for 147 yards and two touchdowns. He missed two games because of a right hamstring injury that's nagged him since training camp. Watkins then hurt his left ankle while catching a touchdown pass in a 34-21 loss to Cincinnati on Oct. 18, and missed the following week's game.
Coach Rex Ryan was disappointed with Watkins' initial comments, and spoke with the player about it.
''I can understand why the fans would be upset with him. We are all upset with him because that doesn't represent who he is,'' Ryan said. ''That's driven through frustration. This guy wants to play. He wants to contribute. He wants to be the player that we all know he is. And he wants to show all that. And it came out in a poor way.''
Watkins said he has to react better to criticism, and take the good with the bad.
''I love the fans. They come out every Sunday and we give them something to look for. And they cheer us on when we lose and when we win,'' Watkins said. ''I would just say sorry to all the fans.''
---
Online: AP NFL website: www.pro32.ap.org and www.twitter.com/AP-NFL
---
---