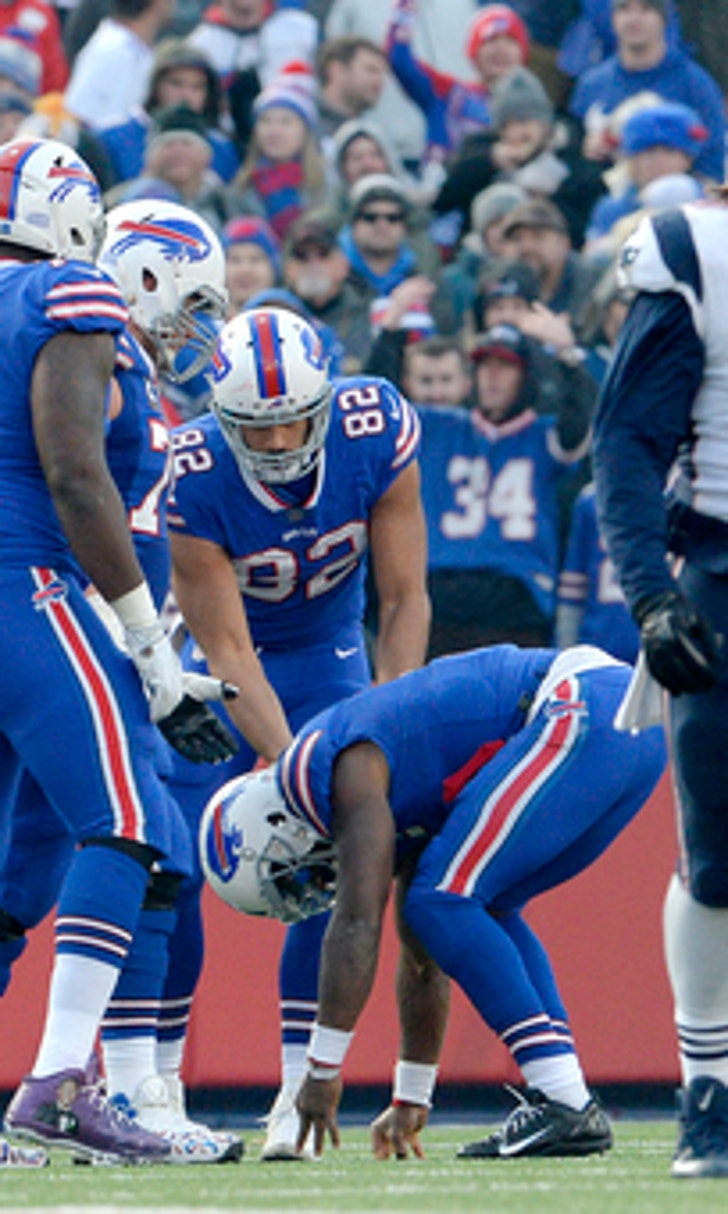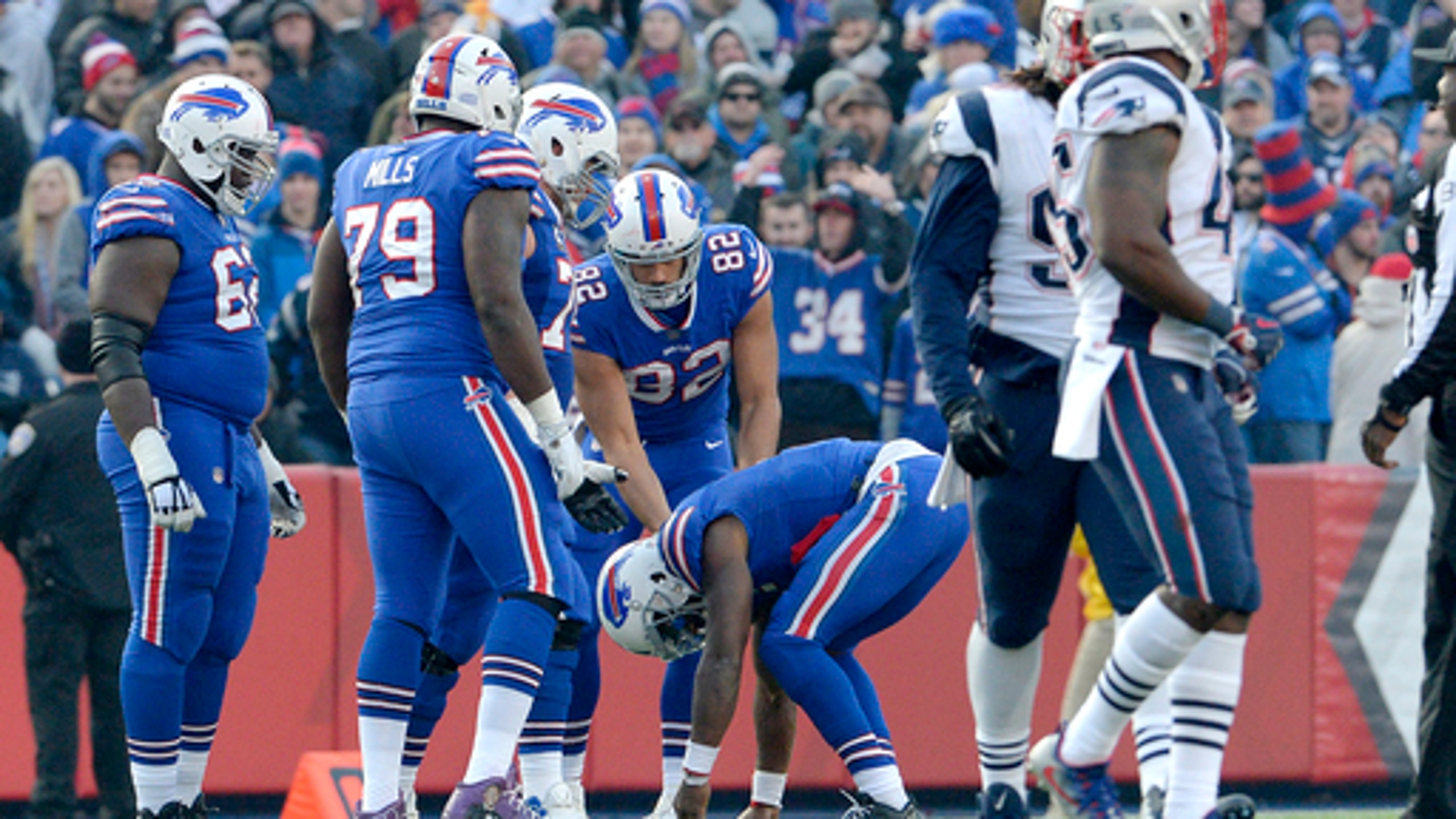 Bills QB Peterman confident he's ready if Taylor sidelined
BY AP • December 6, 2017
ORCHARD PARK, N.Y. (AP) Bills rookie quarterback Nathan Peterman didn't wince Wednesday when reminded how his first NFL career start went horribly awry last month.
Rather than curl up in a fetal position after throwing five interceptions in the first half of a 54-24 loss at the Los Angeles Chargers , Peterman spent the following days watching the game film as many as four times to learn what he needed to improve.
''Obviously, there were some things that were going wrong, but there's a lot of things that I could've done better to minimize what goes wrong and not make it a huge deal,'' he said. ''It's always a learning experience.''
Ready or not, Peterman might have to show how much knowledge he's gained as early as Sunday, when Buffalo (6-6) hosts the Indianapolis Colts (3-9). With starter Tyrod Taylor's status uncertain because of a bruised tendon in his left knee, Peterman and Joe Webb split time taking snaps in practice.
Webb is a multi-faceted utility player, who has been used mostly on special teams since signing with Buffalo in September. He does have limited experience at quarterback over eight NFL seasons, including lining up in wildcat formations in Buffalo's 23-3 loss to New England last weekend.
Coach Sean McDermott provided no insight into his plans at quarterback by saying there's no timetable for when Taylor might resume practicing after he was unable to finish the game against the Patriots.
''We'll take it one day at a time,'' McDermott said.
Taylor was not on the field during the brief portions of practice open to reporters. He did make an appearance in the locker room, but was not made available to the media.
That left Peterman drawing a crowd.
The fifth-round draft pick out of Pittsburgh said he's drawn on faith, family and strong self-confidence to overcome what happened against the Chargers.
Though not all the interceptions were his fault, Peterman was picked off on four of Buffalo's five first drives, and threw another to end the Bills' final possession of the first half. He became the first quarterback to throw five interceptions in the first half since the AFL-NFL merger in 1970, and was replaced by Taylor to start the second half.
''You want to throw five touchdowns, but it doesn't always go like that. That's the reality of life,'' Peterman said. ''So you've just got to move on, keep your confidence high. It's a true test of how much you believe in yourself when that happens.''
Peterman's performance also reflected poorly on McDermott, whose decision to bench Taylor in favor of the rookie backfired at a time Buffalo was 5-4 and controlled its own playoff chances.
Offensive guard Richie Incognito is impressed by the composure Peterman has shown over the past three weeks.
''Should Nathan be the guy on Sunday, I'm excited to see him get another shot, a clean slate, kind of get the bad taste out of his mouth from obviously the last outing,'' Incognito said. ''It's important for Nate's confidence and for Nate to build confidence from the team in him.''
Peterman won't be coming in cold should he start against the Colts. He went 6 of 15 for 50 yards over three series that ended with Buffalo turning over the ball on downs after replacing Taylor against New England. Overall, Peterman is 19 of 39 for 195 yards with a touchdown and five interceptions in three appearances.
The Bills, who have lost five of six, have question marks at several other positions in their bid to stay in the AFC playoff picture.
Receiver Kelvin Benjamin returned to practice after missing the past two games with torn cartilage in his right knee. Starting left tackle Cordy Glenn also resumed practicing after missing a month with soreness in his foot and ankle.
Starting cornerback Tre'Davious White practiced on a limited basis, but remains in the NFL's concussion protocol. White had intercepted Tom Brady's pass and was lying on the field when Patriots tight end Rob Gronkowski dived and struck White in the back of the helmet.
---
For more NFL coverage: http://www.pro32.ap.org and http://www.twitter.com/AP-NFL
---
---