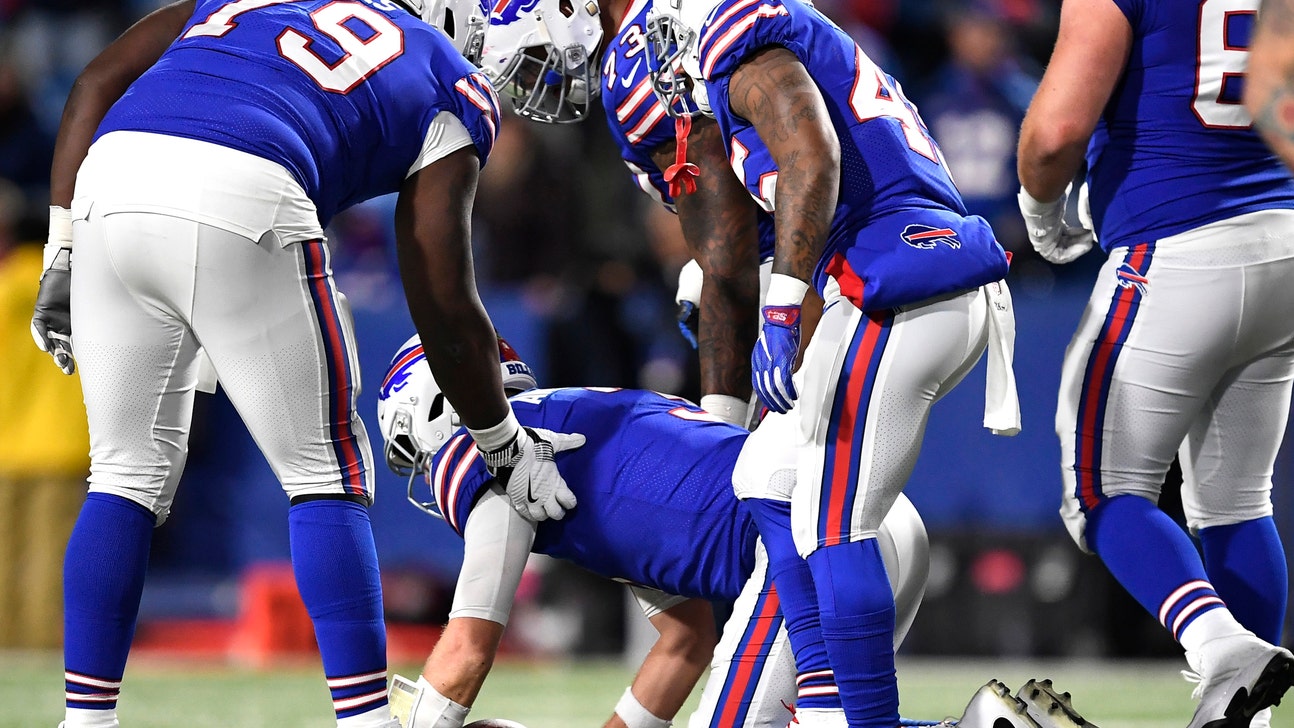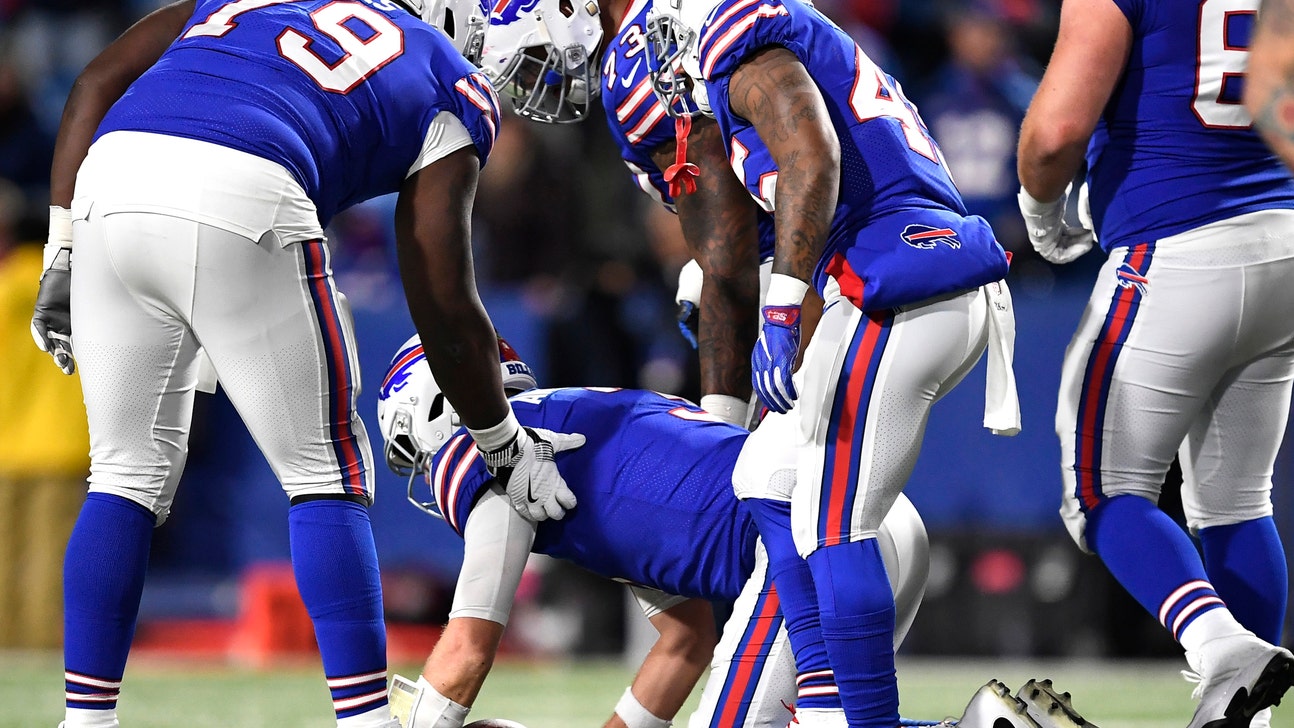 Bills QB Anderson has concussion; Peterman next option
Updated
Mar. 4, 2020 5:17 p.m. ET
ORCHARD PARK, N.Y. (AP) — Quarterback Derek Anderson has been diagnosed with a concussion, leaving open the possibility of the Buffalo Bills starting turnover-prone Nathan Peterman against the Chicago Bears this weekend.
And the Bills on Tuesday signed free agent receiver Terrelle Pryor in a bid to bolster an offense off to the least productive start in terms of scoring in franchise history.
Pryor has seven seasons of NFL experience and joins the Bills 10 days after a groin injury led him to reach an injury settlement with the New York Jets. He had 14 catches for 235 yards and two touchdowns in six games with the Jets this season, which is 46 yards fewer than Bills leading receiver Zay Jones' total.
Pryor also has experience playing quarterback at Ohio State and the NFL level, which could prove important in the event of an emergency. Backup tight end Logan Thomas also played quarterback at Virginia Tech, where he appeared in 47 games.
Coach Sean McDermott wouldn't rule out Anderson from playing against the Bears by saying: "We'll see where things stand as we go through the week with Derek."
Anderson was hurt while being sacked for a third time in the final minutes of a 25-6 loss to New England on Monday night. Signed just three weeks ago, the 13-year veteran was making his second start in Buffalo — and sixth since 2011 — since rookie Josh Allen sprained his elbow on his right throwing arm in a 20-13 loss at Houston.
McDermott has already ruled out Allen, and the Bills would have little choice but to turn to Peterman, who lost the starting job after faltering badly in the first half of a season-opening 47-3 defeat at Baltimore.
The second-year player threw two interceptions against Baltimore and then threw two more against Houston, including one returned for the decisive touchdown in the final two minutes.
The revolving door at quarterback combined with a patchwork offensive line and unproven group of receivers has resulted in the offense lacking any semblance of identity.
At 2-6, Buffalo has scored just two touchdowns in the past five games and seven overall this season.
According to Pro Football Reference, the Bills are just the 13th NFL team since 1940 to score seven or fewer touchdowns through its first eight games — and first since Oakland, with six, and Cleveland, seven, in 2009. With 87 points scored, the Bills are also the 50th team since 1940 to produce that many or fewer through its first eight games, and first since Jacksonville scored 86 in 2013.
Against New England, McDermott credited the Bills for having only one three-and-out and having seven possessions cross midfield. On the downside, Buffalo scored just two field goals, failed to reach the red zone, and Devin McCourty's 84-yard return of an interception thrown by Anderson sealed New England's win.
"That's not a way to play consistent offensive football," he said. "We've got to find that consistency, whether it's in the run or pass game."
Running back LeSean McCoy was so frustrated with his season-long struggles after managing 13 yards rushing against the Patriots, he blamed himself and the entire offense for letting down Buffalo's defense.
"It's not fair for them," McCoy said.
It remains a major question how anyone can coax more out of an offense no matter who's starting. The Bills quarterbacks have combined to throw 12 interceptions, including five by Allen, versus three touchdowns.
Peterman, meantime, is best remembered for throwing five interceptions in the first half of a 54-24 loss at the Los Angeles Chargers in his first career start last season.
"We're going to support Nathan if, in fact, he is called upon to play," McDermott said. "We expect him to go out there and execute and execute at a high level."
First-year coordinator Brian Daboll took the blame for the offensive struggles.
"I take ownership of it," Daboll said. "We all have a job to do, and my job is to help run the offense, put guys in position, improve them and win games. Right now, we're falling short of that."
---
---