National Football League
National Football League
Bills prepare to measure themselves against Pats
Published
Dec. 21, 2010 3:02 a.m. ET

Ryan Fitzpatrick was reluctant to determine exactly how much the Buffalo Bills have improved now that they've won four of six since opening the season with eight straight losses.
Give the quarterback a week, and he'll have a better idea.
It was one thing on Monday to measure the Bills' modest run of success a day after a 17-14 win at Miami in which they ended the Dolphins' playoff hopes. Fitzpatrick is aware that Buffalo (4-12) faces a much more daunting challenge this weekend when the New England Patriots (12-2) come to town.
The Patriots are back atop the NFL, winners of six straight. And they've won 14 consecutive games - and 19 of their past 20 - against the Bills, in a lopsided stretch between AFC East rivals that began with a 31-0 win in the 2003 season finale.
''It's a big game for us,'' Fitzpatrick said. ''Putting all that aside, it's how far have we come this year, how much have we improved? I think that's the biggest thing for us.''
The Bills are on a bit of a roll. No longer the league's laughingstock, they've proven to be the best of the NFL's worst by beating the Lions, Bengals, Browns and Dolphins.
Their win against Miami was complete. It came on the road and was their first of the season against an opponent that came into the game with a winning record.
Fitzpatrick led a patchwork offense by going 16 of 26 for 223 yards and two touchdowns.
And the Bills inconsistent defense proved stout, limiting the Dolphins to 65 yards rushing. That's the fewest Buffalo's allowed in a season in which they've given up 200 yards rushing six times.
For coach Chan Gailey, the victory was another step in the right direction and another sign of his team's resilience in what's been a rebuilding season as Buffalo will miss the playoffs for an 11th straight year.
''I've probably overused the word character, but I don't know if you can because that's what it's all about with this group,'' Gailey said. ''I think we have got the wins to show for the improvement, rather than just seeing improvement in our eyes as coaches.''
Fitzpatrick continues to get the most out of a no-name group of receivers that's now down to 2008 seventh-round draft pick Stevie Johnson and three undrafted rookies, who are getting additional playing time following season-ending injuries to Roscoe Parrish (broken wrist) and Lee Evans (sprained ankle).
Johnson continued his breakout season on Sunday by scoring his 10th touchdown - one short of matching a Bills single-season record - while rookie David Nelson scored his third of the year.
Nelson was so confident about how the passing attack wouldn't miss a beat, that he couldn't resist saying ''I told you so,'' when entering the locker room on Monday.
''We were motivated,'' Nelson said, noting how he and his fellow receivers had been discounted. ''We were challenged and we stepped up to the challenge. It was a fun experience.''
And Nelson was also positive the Bills had it in them to make something of this season after the 0-8 start.
''We believed it, and it was much more than believing it though,'' Nelson said. ''It came to the point where we had to stop talking and put actions into words. And that's what we've been doing. We're finally backing up what we've been saying to each other internally.''
No one is promising a win against the Patriots - and for good reason. During its 14-game run, New England has outscored the Bills by a combined 401-160. The Bills have had such trouble against the Patriots that they've scored 20 or more points only twice, and that includes a 38-30 loss in Week 3 this season.
''Nah, I don't care,'' defensive tackle Kyle Williams said, when asked about the losing streak. ''We know they're on a roll. They're playing for home-field advantage. We're still trying to continue to get better. And there's no greater test than playing those guys.''
---
---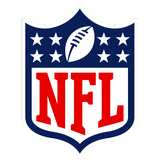 Get more from National Football League
Follow your favorites to get information about games, news and more
---