National Football League
National Football League
Bills have franchise QB in Fitzpatrick
Published
Sep. 21, 2011 1:00 a.m. ET

The Chiefs are a disaster.
Tony Sparano is a dead man walking.
And if the Colts are going to get blasted by Cleveland at home, when exactly are they going to win?
We hit hard and often in our weekly SCHEIN 9…
1. The monologue
Try this one on for size: Ryan Fitzpatrick, franchise quarterback.
Say it out loud a few times. Practice in the shower. Write it five times on a sheet of paper.
It looks weird. It sounds odd. But for the Buffalo Bills and Chan Gailey, Ryan Fitzpatrick is proving he's just that.
What a difference 365 days can make. Remember when the Bills cut Trent Edwards a year ago in favor of Fitzpatrick? We tossed out words like "journeyman" and "tomato can" and thought there wasn't really much of a difference between Fitzpatrick and Luke McCown.
Well, I think we, and the rest of the haters, overlooked a few things.
Nobody outworks Fitzpatrick. His teammates adore him. He can make every single throw. And Fitzpatrick has a staunch believer in Gailey. The head coach, who just happens to be a quarterback/offensive guru, swears by him. Gailey loves his toughness and his talent. And most especially, Fitzpatrick is a perfect fit in Gailey's system.
Perspective: He's not a franchise quarterback like Aaron Rodgers or Tom Brady. He's not a young budding star like Matt Ryan, Matthew Stafford or even Cam Newton. But for the Buffalo Bills, who have played quarterback roulette since Jim Kelly retired, Fitzpatrick's en route to proving he's the right guy at the right time. Can he turn out to be a relied upon starter for the next few seasons in Buffalo? The Bills certainly think so. Fitzpatrick is proving it on the field. He's carved out a pretty nice body of work this season and last year.
Fitzpatrick once again showed his toughness on Sunday, leading the Bills to a comeback win against the Raiders, after being down 21-3 at the half. The Trent Edwards Bills, the Rob Johnson Bills, don't win that game. Don't make me reference the J.P. Losman era, or is it the J.P. Losman error? On the SiriusXM Blitz on Monday, Fitzpatrick calmly explained, "We didn't change anything. We felt really good about the game plan. We didn't need to make changes at the half. Fred Jackson had a 40-yard touchdown run and ignited our great fans and stadium." And it culminated in Fitzpatrick hitting David Nelson with 14 seconds left in regulation to give Buffalo a monster comeback win and a 2-0 start.
Fitzpatrick tells us the confidence in the locker room is sky high. And the believability in the talent is great. Scott Chandler has three touchdowns in two weeks. Who the heck is Scott Chandler? Seriously! Fitzpatrick laughed and said, "He came to us last year and I started to see the talent this summer. At 6-7 he's a big target. I like him."
So now the Bills face the Patriots on Sunday and the anticipation is that the Bills come crashing back down to earth. Don't tell that to Fitzpatrick. Can the Bills beat Brady and the big, bad Patriots? Fitzpatrick said, "I think so. It's a great challenge. It's nice to go head-to-head and see where we are at. You always want to beat the best." I fully expect the Patriots to win. But have you seen the Patriots' pass defense in the first two weeks? I fully expect Fitzpatrick and the Bills to put up 21 points. I never thought I'd write this, but Fitzpatrick gives them a chance.
Reports surfaced last week that the Bills were working on giving Fitzpatrick a new contract. While he wouldn't comment on the report, the quarterback told us how much he loves living in Buffalo, playing in Buffalo and that he wants to stay in Buffalo.
Pay the man. Now. Ryan Fitzpatrick, face of the Bills, entrenched in lovely Western New York.
2. Amateur Hour
The Cleveland Browns marched into Indy and embarrassed the Colts. Indy had no answers for Peyton Hillis. Colt McCoy was clearly the best quarterback on the field. Pat Shurmur was clearly the better coach on the field. The Colts defense was overmatched.
And we are comparing the big, bad Colts to Cleveland!
Peyton Manning is hurt, but the Colts didn't have to be this inept. Bill Polian's failure to groom a quarterback behind his starter has cost him dearly. Whiffing on recent draft picks like Jerry Hughes, Jim Caldwell's zany in-game coaching and a diminutive, speedy defense solely built to play with the lead, has added up to the Colts being the worst team in the league in the first two weeks.
Wait until they get smashed by the Steelers this weekend.
3. Can't make it up
I know Tony Sparano was jerked around by his clueless owner in the offseason, but for Sparano to stand up at a postgame press conference and say "I don't have any answers" after the Dolphins lost their sixth straight home game and fell to 0-2 this season is ridiculous. It's a "dead man walking" situation for Sparano and he's acting like it. His team is playing like it. It's sad to think how Sparano and Chad Pennington seemingly turned this franchise around a few years ago. Now, with a new owner and a shaky quarterback situation, the Dolphins are totally inept and on a fast track to nowhere.
It's Jeff Ireland's fault he didn't add a quarterback. It's Jeff Ireland's fault he thought Reggie Bush could do something he's incapable of doing. But how does Sparano hire the overmatched Brian Daboll to run his offense? He's plucking from the Mangini tree? Pathetic. Sparano had a chance to make an upgrade and he failed miserably.
4. Color me impressed
Tony Romo dug his own grave last week against the Jets. On Sunday, he overcame a painful rib injury to play his best in crunch time, leading the Cowboys to a comeback win on the road in San Francisco. He was supremely clutch and the epitome of toughness, playing with a collapsed lung.
5. I'm a genius/moron
The Saints beat the Bears exactly how I wrote it last week on FOXSports.com. Gregg Williams' defense predictably sacked Jay Cutler six times and Drew Brees put on a clinic at home.
On the flip side, both Terrell Suggs and Haloti Ngata told me that they would have the same intensity for the Titans as they did against the rival Steelers. That wasn't even close to being true. Shame on Baltimore. A championship-caliber team must be better than that. It was rather grotesque.
And yes, I picked against the 'Skins yet again. It was a sloppy affair but Rex Grossman and the team came from down 9 against Arizona late in the fourth quarter and survived their own slop.
6. Backseat coaching
I loved Raheem Morris' decision to go for an on-sides kick in the second half. He told his club at the half, down 17-0, "We are going to be aggressive." Even when Josh Freeman tossed a pick on the drive after the Bucs recovered the kick, Morris thought it energized his defense. It proved to be correct as the Tampa D made another stop and the Bucs and Freeman had a classic comeback win.
7. My Guys
Jesse Holley: He caught a 77-yard reception in overtime, setting up a Cowboys game-winning field goal. What a story. The only reason he ever was on the Cowboys radar was because of Michael Irvin's seemingly dopey reality show. Talking to Holley on Monday, he was "still in awe" of his contribution to the win. As he said, "Who gets on a reality TV show and gets this opportunity? Not in a million years could I have fathomed that I would be in that spot with Tony Romo." It's pretty awesome. Great kid.
Charles Woodson: This summer at Packers training camp, Woodson told me that he's sick of hearing that Darrelle Revis is the best corner in the business. Woodson continues to make plays with two picks and a fumble recovery.
Antonio Cromartie: The Jets cornerback had a pretty interception of the overmatched Luke McCown and almost returned it for a touchdown. And Cromartie had two huge returns, including one when Rex Ryan took the football after winning the opening coin toss. It propelled the Jets to their first touchdown in the first quarter in 16 games.
Matt Hasselbeck: The Titans quarterback joined us on SiriusXM Blitz the day after his first win as a member of the Titans. Hasselbeck is such a major improvement over Vince Young when it comes to leadership and play. I couldn't be happier for Hasselbeck, who was unceremoniously and foolishly dumped by Pete Carroll and the Seahawks in favor of the overmatched Tarvaris Jackson.
Tony Gonzalez: Some were writing the epitaph on his career, wondering if he lost a step. I think Gonzalez shut up some foolish doubters with two touchdown grabs.
8. My Goats
Luke McCown: Four picks for the Jags starter, who really should be the third string behind David Garrard and Blaine Gabbert. But that would require the Jags having a clue.
Mike Tolbert: In a one-score game with the Chargers making the Patriots sweat, Tolbert tried an extra move and coughed up the football. The Patriots recovered, Tom Brady threw a touchdown, and the Patriots never looked back. On a mistake-filled day for the Chargers, I thought that was as big an error as any.
Greg Salas: The Rams punt returner/receiver couldn't catch a cold on Monday night and it cost St. Louis dearly. His muffed punt in the first half set up an Eli Manning to Hakeem Nicks touchdown when the Giants quarterback was having a terrible game up to that point.
Todd Haley: Is it hot in here or is that just the seat Todd Haley is sitting in? Jamaal Charles is out for the year, joining Eric Berry on IR. That's not Haley's fault. But everything else is. I don't understand why Haley isn't calling the plays and why he didn't appoint himself to solely work with Matt Cassel.
Mike Martz: It is inexplicable and counterproductive for Martz to eschew the running attack and put Jay Cutler in danger.
9. 3 nuggets of wisdom
* The Falcons beat the Eagles and Matt Ryan gets proper credit. But there were a few things I didn't like from Atlanta. Sam Baker got abused by Trent Cole. How the heck did Mike Smith punt to DeSean Jackson at the end of the game? And why did Mike Mularkey seemingly forget about Michael Turner in the third quarter during the slop fest?
* The roughing the passer call on John Abraham was horrible, just awful. And it was in a big moment of the game. That's totally unacceptable. I applaud the league for fining Dunta Robinson $40,000 for his vicious act of head hunting on Jeremy Maclin, but enough is enough on these over-the-top erroneous penalties when a defender gives a quarterback a love tap.
* The turning point in the Seahawks/Steelers game? When the NFL put it on the schedule in April. Good luck in last place, Seattle. Tarvaris Jackson!
 
---
---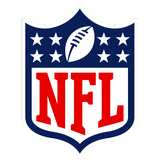 Get more from National Football League
Follow your favorites to get information about games, news and more
---