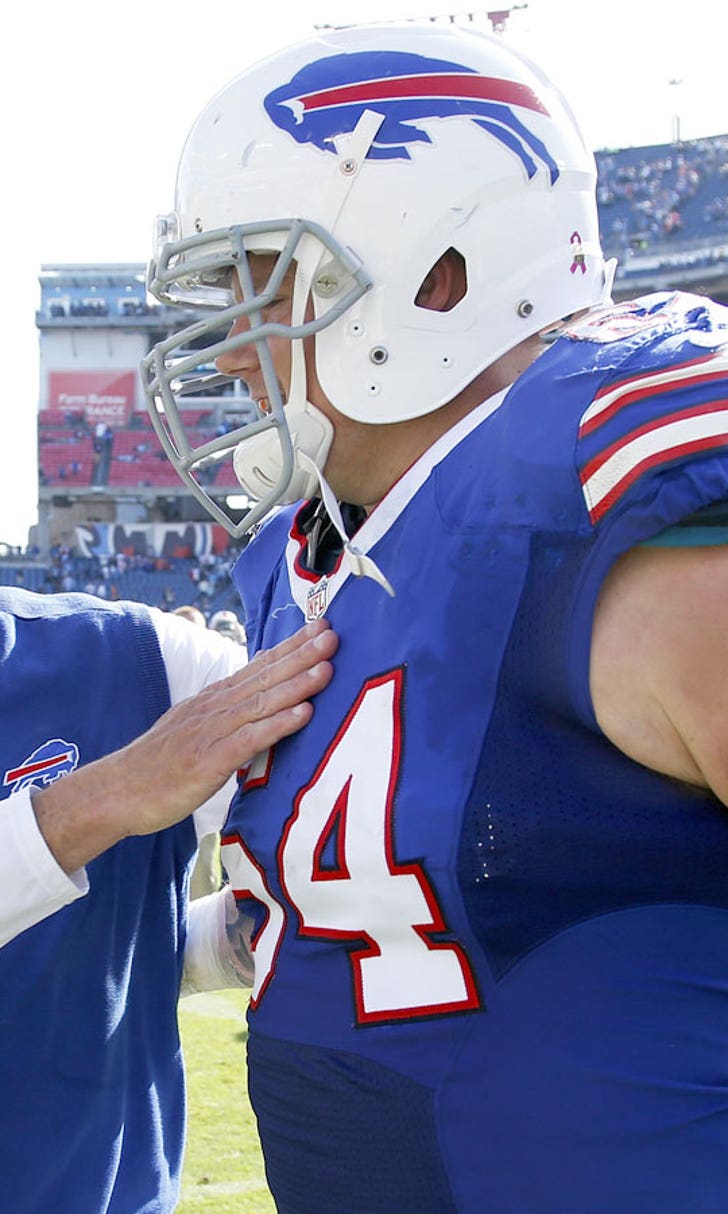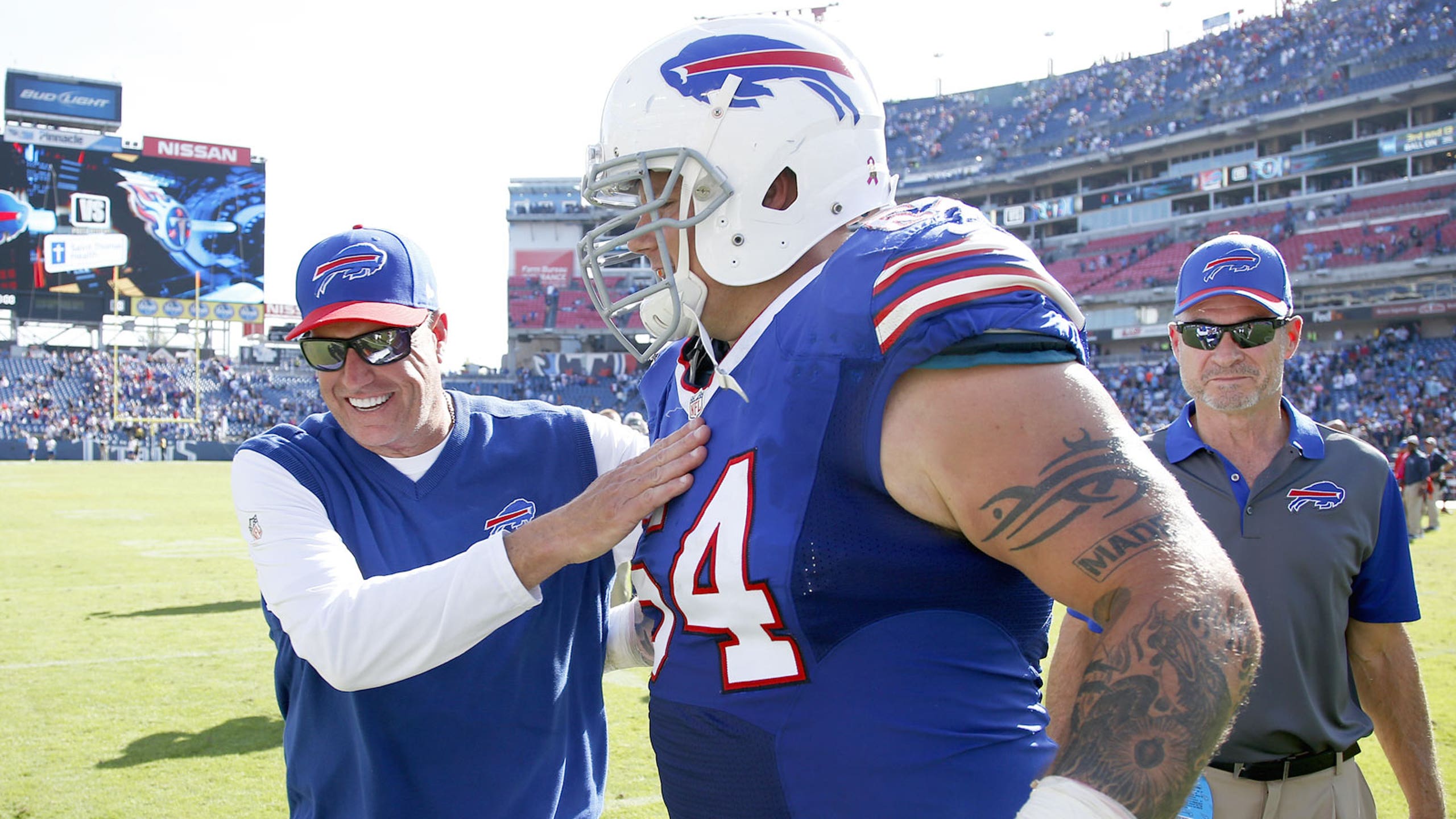 Bills GM Doug Whaley: 'It's imperative' to re-sign Incognito, Glenn
BY Cameron DaSilva • January 14, 2016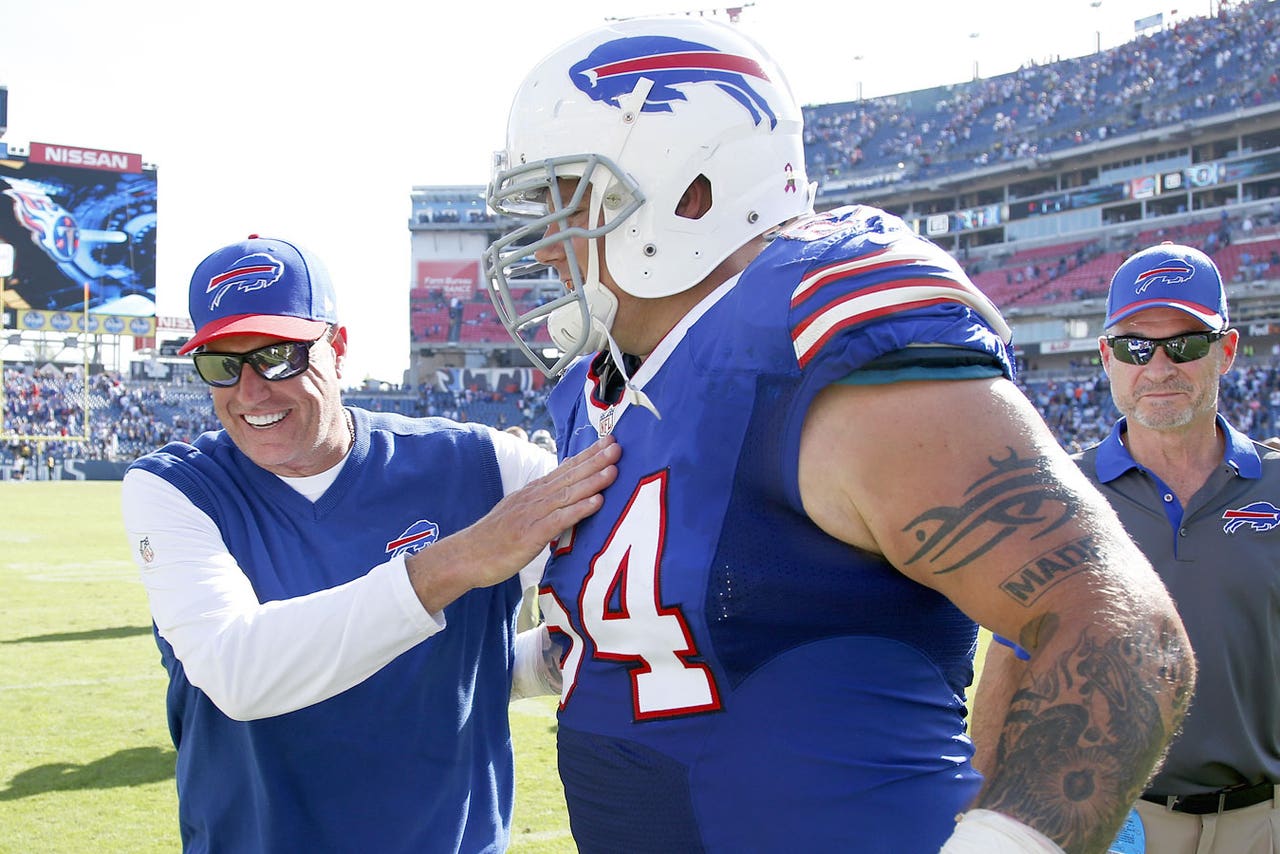 The Buffalo Bills were the league's best rushing attack in 2015, averaging 152 yards per game on the ground. Tyrod Taylor, LeSean McCoy and Karlos Williams all rushed for more than 500 yards and had a huge hand in leading the NFL in rushing, but the offensive line did as well.
Unfortunately, two of the team's best offensive linemen will be free agents in March. Left tackle Cordy Glenn and left guard Richie Incognito will hit the open market, and the Bills would certainly love to re-sign both of them. At least, that's the way general manager Doug Whaley feels.
Via WGR550:
"It's imperative," Whaley said Wednesday night. "When you look at that position [offensive line] as a whole, you like to have those guys with some continuity and playing together and basically playing like one."
Whaley sees a big benefit in keeping players together on the offensive line. Glenn and Incognito have had just one season together in Buffalo, but they performed well in those 16 games. Incognito is an important veteran presence to have on the line and in the locker room, as well.
"The longer they're together the better they're going to be," Whaley said. "And for us to have them in year one, have us leading the league in rushing, that's a pretty high mark and a good standard and we want to keep that. And those two guys, I think, is a key to us taking the next step forward for next year."
The Bills are cap-strapped with big contracts on the books for Mario Williams and Marcell Dareus. Williams could be cut, though, clearing some space to help re-sign Incognito and Glenn. Finding a talented duo at left tackle and left guard isn't easy, which is why Whaley is adamant on bringing these two back.
---
---