National Football League
National Football League
Bills fire Gailey after three seasons
Published
Dec. 31, 2012 12:00 a.m. ET

The failure to break the NFL's longest playoff drought cost Buffalo Bills head coach Chan Gailey his job.
As first reported by the Buffalo News, Gailey was fired Monday following the completion of a 6-10 season. The Bills confirmed the report through their team Twitter account.
''I understand this is a business. We didn't get the job done,'' Gailey said, reading from a Bills pad on which he had jotted down a few notes. ''I've been called two other times to get things turned around, was able to do it. We weren't able to get this one done soon enough and I understand that completely.''
Gailey's eyes then welled with tears when he credited Bills fans for their loyalty, and Buffalo for being a passionate football city.
''I think that the next staff will have a great opportunity for success, and make this another great football franchise,'' Gailey said. ''This will probably be, and I say probably, but I think it will be the first place that's ever fired me that I'll pull for.''
General manager Buddy Nix, who hired Gailey to replace Dick Jauron in January 2010, could be the next member of the team fired. Bills CEO Russ Brandon returned to Buffalo on Monday night after spending the day meeting with team owner Ralph Wilson at his home outside Detroit. Nix did not make the trip, and instead stayed at the team's facility.
Sports Illustrated reported that Atlanta Falcons pro personnel director David Caldwell, who is a Buffalo native, would be a strong candidate to replace Nix. The Bills have made tentative plans to have a team official address the media Tuesday.
Gailey had at least one more season left on his contract and was 16-32 in his three years with the Bills.
The offseason signing of defensive end Mario Williams to a six-year, $96 million contract spurred hope that the Bills would reach the postseason for the first time since the 1999 season. Instead, Williams and his team were both disappointments.
Williams battled a wrist injury for half the season before undergoing a minor corrective surgery. That led to improved play but not to the dominating fashion the Bills had expected when tendering the largest free-agent contract ever signed by a defensive player.
Overall inconsistency on defense and offense doomed Buffalo. The Bills haven't had a winning record since Week 3 and none of their (five) victories have come against a team that is above .500.
''I get tired of losing,'' defensive tackle Kyle Williams said. ''More than anything, I get tired of putting in tons and tons of work. And it's hard sitting here talking to you guys at the end of December feeling like another one kind of slipped through your fingers.''
Gailey's departure further muddies the future of quarterback Ryan Fitzpatrick. The Bills signed Fitzpatrick to a six-year, $62 million contract extension midway through the 2011 season. Fitzpatrick, though, failed to develop into the franchise passer the Bills thought they were paying for. Nix already was talking about drafting an eventual replacement at quarterback in 2013 as this season unfolded.
The Bills will have their sixth different head coach since the 2000 season. Wade Phillips was on the sidelines when Buffalo last made the playoffs in 1999. The Bills suffered a first-round loss to Tennessee via what is known as the "Music City Miracle" — a lateral on a kickoff return with 16 seconds remaining that Titans wide receiver Kevin Dyson returned for a 75-yard touchdown.
Gailey, 60, was 18-14 in two seasons as Dallas Cowboys head coach (1998 and 1999). He also was head coach at Georgia Tech from 2004 to 2007 and has served as offensive coordinator for four different NFL teams (Pittsburgh, Denver, Miami and Kansas City).
Gailey's Bills teams lost twice as many games as they won. The Bills have posted eight straight losing seasons, and closed with a second straight 6-10 mark after beating the New York Jets 28-9 on Sunday.
What's next remains unclear. Nix was not available Monday, and canceled his weekly radio show on Friday.
Gailey's dismissal is a significant setback for Nix. The general manager announced in November that Gailey wasn't going anywhere, because another coaching change would stunt the team's development.
The Bills, however, closed by losing seven of their final 10 games.
Wilson had initially backed Nix's build-through-the-draft approach. Three years ago, the 94-year-old owner said he expected the rebuilding process could take as long as five years.
Brandon has been unhappy with the criticism leveled at the Bills, and how it's translated into poor ticket sales. Buffalo failed to sell out its three of its final four home games. And the fourth, against St. Louis on Dec. 9, wasn't a sellout until a local restaurateur purchased the remaining 10,000 tickets.
One option is for the Bills to make a splash in hiring their next head coach, as they attempted in their previous search.
After firing Dick Jauron in November 2009, Wilson expressed a desire to open his checkbook to lure a high-profile coach to Buffalo only to be rebuffed by Mike Shanahan, who instead landed in Washington.
The most high-profile candidates available include coach-turned-broadcaster Jon Gruden and Andy Reid, who was fired by Philadelphia on Monday. Then there are two candidates in the college ranks, Oregon's Chip Kelly and Penn State's Bill O'Brien, who had numerous friends and former colleagues on Gailey's staff.
An offensive specialist, Gailey was unable to spark the Bills' popgun attack under Fitzpatrick. The Bills finished 19th in the NFL in yards gained and 21st in points this season. Gailey was faulted for under-utilizing the offense's most dynamic threat, running back C.J. Spiller.
''It's sickening,'' running back Fred Jackson said, referring to how the Bills failed to play up to expectations. ''As players, we had the highest hopes out of everybody. And for us to fall short of that, we don't like it at all. It's depressing.''
Ultimately, it was the Bills' porous defense that doomed Gailey.
The Bills allowed 400-plus points in each of the past three seasons, including 435 this year, the second-most in team history. Though Williams' presence improved the pass rush, Buffalo became the NFL's eighth team, and first since the 1986 Jets, to allow 45 points four times in one season.
Fitzpatrick's status is uncertain in part because he's due a $3 million bonus in March. He went 16-29 since taking the starting job three games into the 2010 season.
Fitzpatrick declined to speculate on his future. After speaking to reporters, Fitzpatrick hugged Stevie Johnson, and the two left with the receiver's arm over the quarterback's shoulder.
The Associated Press contributed to this report.
---
---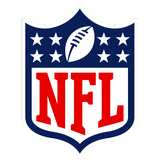 Get more from National Football League
Follow your favorites to get information about games, news and more
---