National Football League
National Football League
Billick evaluates running back prospects
Published
Apr. 11, 2011 1:00 a.m. ET

Billick ranks the top running backs in the NFL draft.
1. Mark Ingram | 2. Mikel Leshoure | 3. Ryan Williams | 4. Daniel Thomas 5. Kendall Hunter | 6. Jacquizz Rodgers | 7. Allen Bradford | 8. DeMarco Murray
Ingram may not go in first round

Alabama's Mark Ingram is considered by many as the top running back in this year's draft. He isn't going to wow anyone with his size, speed and physical skill set, but he runs hard and with a purpose. His running style is actually very comparable to Emmitt Smith.
Ingram is a patient runner who shows great vision, staying behind his blockers before shooting through an opening. He has nifty footwork and change of direction in tight spaces that make it very difficult to get a clean hit on him. He uses jukes and cutback lanes well to set up blocks and creates running lanes down the field. Ingram runs "angry" and stays behind his pads, ensuring that he falls forward for a couple more yards after contact.
His uses his low center of gravity to run with a strong base and a powerful stride. Even when watching him run the 40-yard dash, he runs with high knees and uses his big powerful thighs. Throughout the rest of this month, he will be on a mission to prove to teams that he can protect the passer in the backfield and also have the hands to check out in the flat and be a threat in the passing game as well.
While Ingram may be the best overall running back prospect available in the draft, teams will be evaluating his against the "value" they could get in later rounds. With passing systems becoming much more prevalent in the NFL, the value of the first-round running back might be becoming extinct.
Leshoure compares to Michael Turner

Illinois running back Mikel Leshoure is drawing comparisons to former Fighting Illini Rashard Mendenhall. When I watch him play, he reminds me more of Michael Turner of the Atlanta Falcons.
Like Turner, he churns his legs quickly and accelerates through the hole quickly. He puts his foot in the ground, makes one cut, then gets up field and gets as many yards as possible. He doesn't have great wiggle, but changes direction well enough and then runs behind his pads in the open field.
I do like how Leshoure fights as a blocker in the backfield and has experience protecting the passer. This will help him get on the field quickly as a third-down back. He wasn't asked to catch the ball very much, so he will want to prove that he can be a threat in the passing game out in the flats.
I see him fitting in best with a team that utilizes a two-back system and reduce his overall workload. He played in a tandem backfield for Illinois and has never been asked to be the workhorse back.
Leshoure measures in at 5-foot-11 5/8 and 227 pounds. He proved he has some explosion in his legs by jumping a 38-inch vertical. I would look for Leshoure to be the second back selected, but I am not sure that he sneaks into the first round. If he gets by New England's second first-round pick, he will most likely slide into Day 2 of the draft.
Williams will be a value pick

Measuring in at 5-foot-9 3/8 and 212 pounds, Virginia Tech's Ryan Williams is a small powerful running back who is ready to take his game to the next level. He showed off his powerful and explosive legs at the NFL Scouting Combine with a 40-inch vertical. You see that same explosiveness when you evaluate his on-the-field attributes as well.
He uses his strong lower body to power through tackles, often gaining additional yards after contact and rarely being taken down by an arm tackle. He runs with a low pad level and nice balanced forward lean so that even when he is taken down, he will fall forward. Like a lot of power runners who fight for extra yardage, he will need to stay focused on ball security as he did have six fumbles in the past two seasons.
In addition to his power running style, he shows a certain flexibility in his hips that allows him to cut at close to full speed. With his 4.61 40-yard dash, he has the rare ability to get to the edge with quickness and then shows the vision to cut back if a lane opens up. Because of this versatility, he can be an effective inside and outside runner who is valuable in the NFL.
Like most rookie running backs, he will need to prove he can be an asset as a pass protector, but he has shown the ability to get out and catch the ball from the backfield.
Overall, I like the skill set that Williams brings to the table. As running back needy teams consider drafting Mark Ingram or Mikel Leshoure in the mid-first to early second round, they will want to consider the value they could get later in the draft with such backs as Ryan Williams.
Thomas has strong receiving skills

Kansas State running back Daniel Thomas is another versatile back who will provide great value in the second or third round of the draft. I liken his style of play to Matt Forte of the Chicago Bears. They both have good size and above-average speed, and are excellent receivers out of the backfield.
On the field, Thomas runs downhill but also can make quick cuts in tight spaces to either cut back across the field or juke a defender in the open field. He shows a great burst running between the tackles and hits the hole hard and with a purpose. He fights for extra yardage after contact and rarely was taken down by the first tackler.
In addition to his value as an inside runner, Thomas also lined up in the slot or motioned out of the backfield to create mismatches in the passing game as well. He ran digs, corners and out routes that would be more typical of a wide receiver throughout his college career. This versatility will be very useful in today's pass-heavy NFL.
Thomas will also bring a certain level of toughness and durability. He never missed a game in his two seasons at Kansas Sate while carrying the ball nearly 550 times.
Hunter compares to Brian Westbrook

Oklahoma State running back Kendall Hunter had tremendous sophomore and senior seasons, but sandwiched an injury-riddled junior year between. If he can stay healthy, he may be one of the steals of the draft.
I compare Hunter to Brian Westbrook in the fact that he can be a third-down back right away and has the potential to work himself into a starting role as a featured back. When watching Hunter at the Senior Bowl, I saw a competitive player who was physical, quick and passionate.
He performed the best and showed he was possibly the most complete running back of all at the Senior Bowl. He was really quick into the hole and ran physical when needed but also was an excellent route runner out of the backfield. Like Westbrook, Hunter will be a matchup nightmare for defenses in the screen game and in man coverage for teams trying to cover him with just a linebacker.
While he may be a little undersized at 5-foot-7 1/4 and 199 pounds, Hunter proved his durability his senior year by having nine 100-yard rushing games and carrying the ball 271 times.
Rodgers a strong inside runner

Oregon State's Jacquizz Rodgers is only 5-foot-5 7/8, but carries the majority of his 196 pounds in his legs. His thick trunks give him that bowling ball effect on the field and often times, it takes multiple tacklers to bring him down. He is drawing obvious comparisons to Maurice Jones-Drew of the Jacksonville Jaguars.
Surprisingly enough, Rodgers may be a better inside runner than outside. His 4.64 speed is not extraordinarily fast, but he has excellent quickness and acceleration that make him a great inside back. Additionally, he uses his lack of height to his advantage as the defense often loses him behind the offensive line, and before they know it Rodgers has shot through a hole and is speeding down the open field. He shows excellent start/stop jukes and rarely takes a hit square on.
In pass protection, he often tries to cut down rushers with a chop block, but in the NFL he will want to establish a counter block or defenders will anticipate and jump over his blocks on their way to the quarterback. He does show adequate hands out of the backfield to be an impact in the passing game but more in the flat and screen game than downfield.
I like Rodgers to go in a system with an established running back that will take the majority of the work load and allow him to steadily increase his responsibility — similar to MJD when Fred Taylor showed him the ropes of the NFL.
Bradford's physical style a plus

Allen Bradford is a bigger back who had 110 attempts for 794 yards his redshirt senior year at USC. That 7.2 yards per carry is very intriguing, but you wonder why he was never able to take over the full-time starting role.
At the NFL Scouting Combine, Bradford ran a 4.58 40-yard dash, an excellent time for weighing in at 242 pounds. But I would have liked to see a more explosive vertical jump than the 29 inches he posted.
On tape, he is a patient runner with deceptive speed and quickness. I really like the way he keeps his feet churning after contact and runs through tackles. With that physicality, he is hardly brought down with just an arm tackle. He doesn't have elite breakaway speed once he is the open field, but he will fight for the tough yardage and get hard-earned first downs.
One thing he will want to prove to NFL staffs is his ability to catch the ball out of the backfield and have some presence in the passing game. Bradford had only 14 career receptions during his time at USC, and with the pass friendly systems of the NFL he will want to prove he has that skill set in order to be an every-down back.
The more I evaluate Bradford, the more the comparison to LeGarrette Blount comes to mind. Blount had a breakout season for the Tampa Bay Bucs, and I think Bradford can provide that same type of physical running style to his future team. I look for him to be selected in the late third to mid-fourth round.
Murray can aid passing attack

Oklahoma's DeMarco Murray is drawing some comparisons to Adrian Peterson — and I don't think that is fair to either player. Really, the only thing these two have in common is their alma mater.
Murray checked in at the Combine measuring 5-foot-11 5/8 and 213 pounds. He ran a 4.41 40-yard dash and jumped a 34.5-inch vertical. Those numbers were surprising to me, because when you watch him on tape he doesn't seem to play that fast or with explosion.
At the Senior Bowl, he wasn't as elusive in space, and you saw his speed only during runs out in the open field. He didn't get the edge as well as I thought he would, and didn't hit the hole as quickly as I would have liked to see. In pass protection drills, which is critical for the success of NFL running backs, he often dropped his head and eyes and lost his guy just before contact. That is understandable, considering he had an impressive 71 receptions as a senior at Oklahoma, suggesting that he rarely, if ever, was asked to stay in and protect the passer.
Those soft hands and ability to impact the passing game will be a huge asset, but he will need to firm up his technique in max protection situations.
One thing he did well at the Senior Bowl, he ran hard and physical almost as if to prove to NFL scouts he wasn't as injury prone as his college career may suggest.
I think Murray has value in the NFL as a third-down back with potential to share some first and second down carries later in his career, but to compare him to Adrian Peterson wouldn't even be close. I have him as my eighth best running back prospect.
For more analysis, follow Billick on Twitter at @coachbillick.
---
---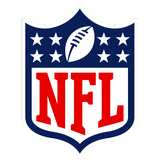 Get more from National Football League
Follow your favorites to get information about games, news and more
---