National Football League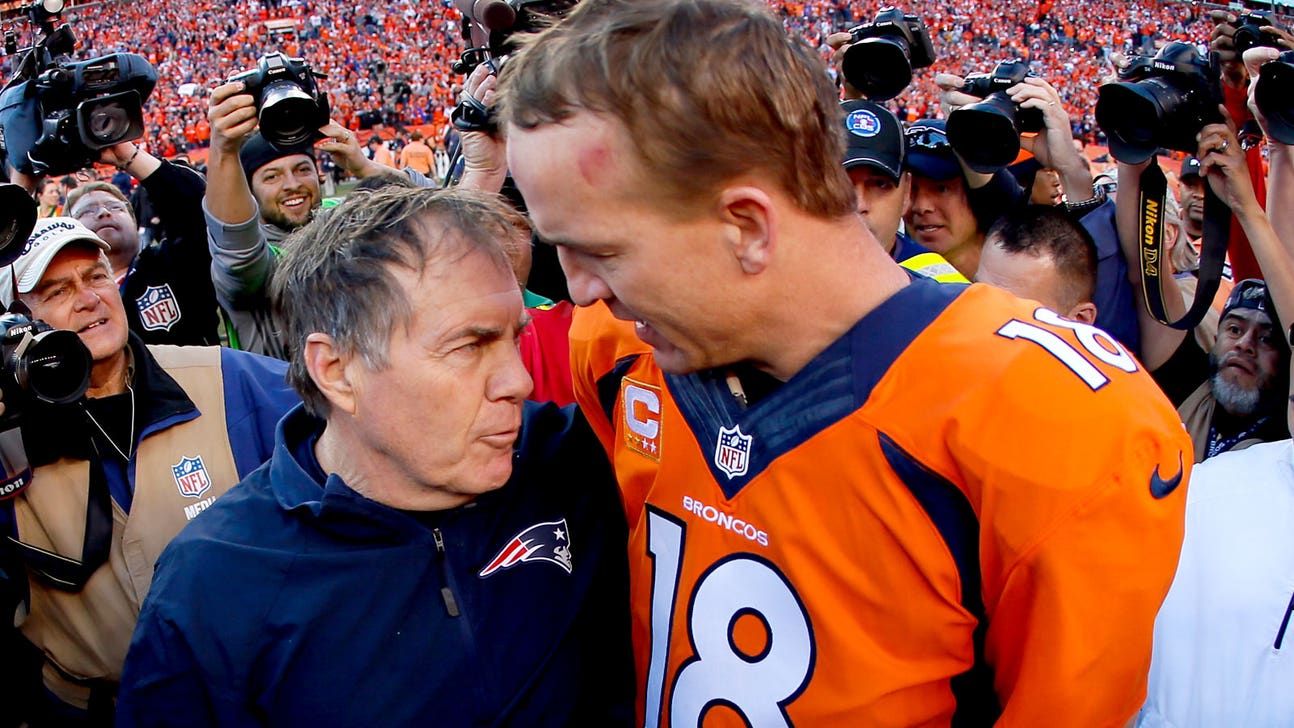 National Football League
Bill Belichick: Peyton Manning's game doesn't really have weaknesses
Published
Oct. 29, 2014 1:14 p.m. ET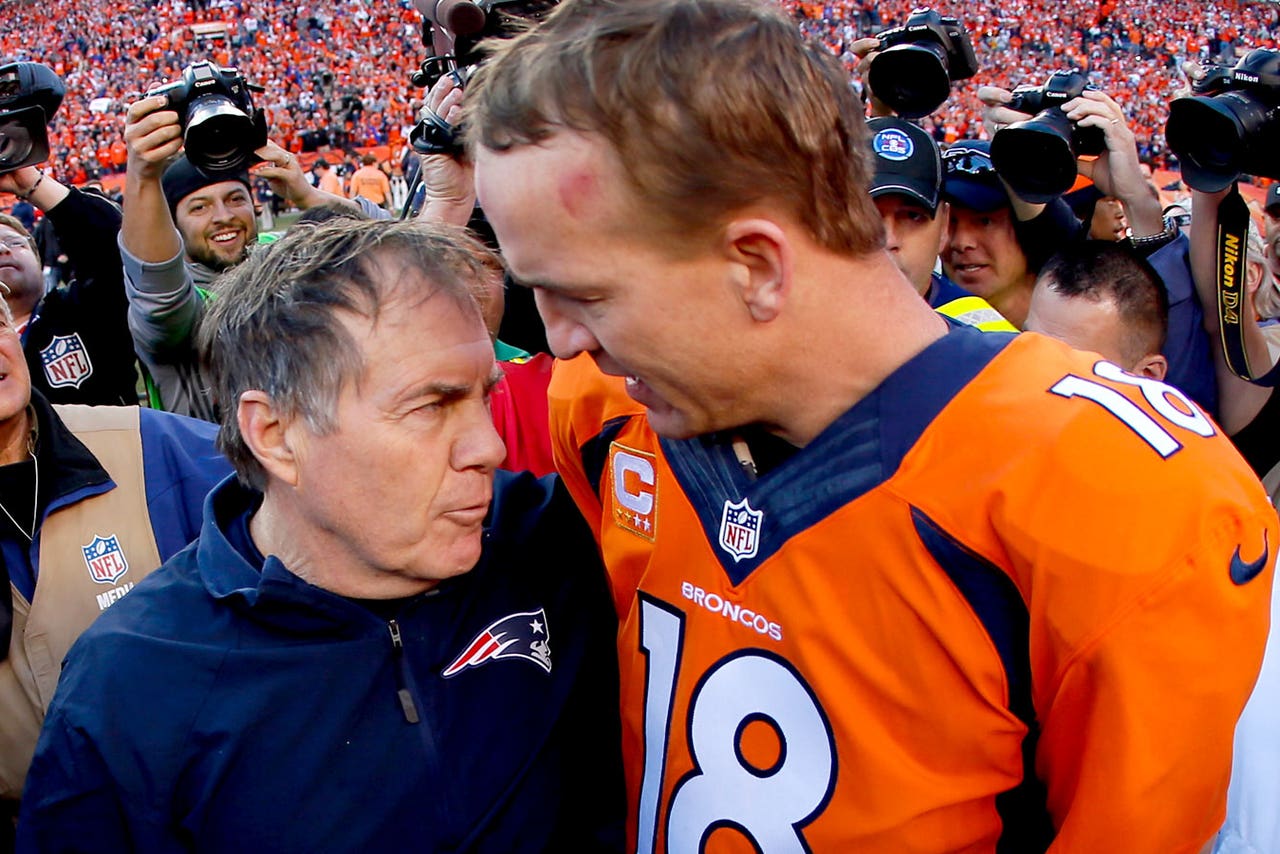 Bill Belichick usually doesn't like to talk about individual players on his own team. Yet he's never been shy about heaping praise on his opponents, especially when they have the most passing touchdowns in NFL history.
The New England Patriots will square off against Peyton Manning for the 16th time when the Denver Broncos come to town Sunday. A lot has changed since that first meeting, but Belichick says Manning is as good as ever at age 38, if not better.
"I think it doesn't really matter who is out there with him," the Patriots head coach said in a conference call Tuesday. "Whoever it is, he finds a way to utilize them. He's had different players at different positions and different combinations. ... But no matter who it is out there, he does a good job of finding ways to utilize the skills of the particular group that is out there relative to their defensive matchup."
On Monday night, quarterback Tom Brady mentioned that Manning has "set the bar" for quarterback play in the NFL. Judging by Belichick's comments about Manning, it seems he clearly agrees.
"He's very smart," Belichick said. "He has a great understanding of concepts, timing, game management, clock management, situation football, third down, red area, great utilization of the field from sideline to sideline, attacking the deep part of the field, accurate, great decision-maker, quick release, has very few negative plays."
That's a lot of positive traits, but even the best players have a few flaws, right?
"He's good because he does everything good," Belichick added. "... It's pretty much everything really. I don't think there are any weaknesses in his game."
MORE FROM NESN:
Tom Brady: Peyton Manning has set the bar for quarterbacks in NFL
Bill Belichick jokes about Peyton Manning breaking TD record
Tom Brady reflects on 'special' rivalry with Peyton Manning
---
---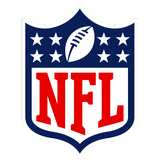 Get more from National Football League
Follow your favorites to get information about games, news and more
---