National Football League
National Football League
Big fan turnout greets Rams at their California workouts
Published
Aug. 17, 2015 7:05 p.m. ET

OXNARD, Calif. (AP) The way their long-suffering Southern California fans see it, the Rams are considering restoration, not relocation.
From the moment they stepped off the team bus Monday, the St. Louis Rams were serenaded by several thousand jersey-wearing, flag-waving fans celebrating a Southern California homecoming. They chanted ''L.A. Rams!'' while the players took the practice fields in Oxnard, an hour west of Los Angeles, and they held aloft banners reading ''Welcome Home!'' and ''We Missed You!''
The Rams are in Ventura County for three days of workouts at the Dallas Cowboys' training complex, but they're also providing a tantalizing appetizer for fans who know the franchise is weighing a return to Los Angeles, its home for 49 years until 1995. While a decision won't be reached for several more months, the fans who never left seized the chance for a reunion after two decades away.
''It was live,'' Rams tight end Jared Cook said. ''I just couldn't believe it, man. I think we had a lot more fans than Dallas.''
Shouts of ''Whose house? Rams' house!'' echoed through an Oxnard crowd packed with jerseys of players ranging from Los Angeles favorites Vince Ferragamo and Jack Youngblood to St. Louis stars Robert Quinn and Nick Foles.
Rams coach Jeff Fisher has stayed well away from the relocation drama, which also encompasses the Oakland Raiders and the San Diego Chargers as the three clubs jockey for new stadiums and untapped riches. Yet Fisher is also a Los Angeles-area native and a Southern California product, giving him extra insight into the passion in the stands.
''I got to go home and Mom cooked me a home-cooked meal last night, so that was good,'' said Fisher, the Los Angeles Rams' defensive coordinator in 1991. ''I grew up here and went to school here. It's a great area, and ... they miss their pro team. I think it's understandable, and that's why there's so much talk about the potential of bringing a franchise here.''
Even Rams owner Stan Kroenke turned up at the Cowboys' training complex, which encompasses most of a hotel just a few miles from the Pacific Ocean. Kroenke got to meet Foles, his new quarterback, for the first time before watching the joint workout with Cowboys owner Jerry Jones from the observation tower between the practice fields.
Kroenke declined to speak to reporters, but he couldn't help seeing a poster of his own oversized head floating through the crowd, or hearing the chants of his name from fans like Ray Soto.
A Rams devotee since 1960, Soto made the two-hour drive from Bakersfield to Oxnard to attend practice with his son and grandson. While his brothers gave up on the team after its move to the Midwest, the Lompoc native stayed faithful to the franchise.
''I feel sorry for the St. Louis fans, and I appreciate them taking care of our team,'' Soto said. ''I know for sure they're coming back, because Kroenke knows how much value they'll have to bring them back here.''
Kroenke, the billionaire who has a home in Malibu, rarely attends camp in Missouri. He has purchased land in Inglewood and partnered with developers to build a palatial football stadium capable of housing two NFL teams - but done it all without explicitly saying he intends to move the Rams.
Inglewood Mayor James T. Butts Jr. also turned out for the Rams' Oxnard trip. He said the stadium site is getting utility and sewer lines, and he believes it will be ready for construction in mid-December.
Butts was impressed - but not surprised - by the fan turnout in Oxnard, about 60 miles from the flattened acres in Inglewood where that state-of-the-art stadium could begin to rise this winter.
''I think it's a huge message to the Rams' popularity here in Southern California,'' Butts said. ''The Rams are the team that most of us as children grew up with. Roman Gabriel. Jack Snow. The Fearsome Foursome. That is part of our DNA growing up, so there is no team that can claim they are more integrated into the psyche of the people that were old enough to attend football games than the Rams. That's hands-down. And then would come the Raiders.''
For this special three-day engagement, the Southern California fans organized $30 round-trip bus rides and packed the parking lots several hours before practice. They plan to wrap up each day with food, drinks and partying at a nearby restaurant.
Without definitely picking a side in the three-team derby for Los Angeles, Jones realizes the Rams matter greatly in L.A. and beyond.
''What I do think is (the Rams) have such a traditional visibility and a traditional following here in Southern California,'' Jones said. ''And that's the main positive that they have - and that they've got a great owner and they've got a great franchise. It's a good thing for the NFL to have these teams that have the qualifications they have to think about this Los Angeles market.''
---
Online:
AP NFL website: www.pro32.ap.org and www.twitter.com/AP-NFL
---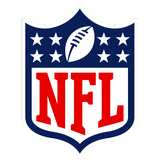 Get more from National Football League
Follow your favorites to get information about games, news and more
---