National Football League
National Football League
Big boys dominate draft's first round
Published
Apr. 25, 2013 1:00 a.m. ET

Short on glam, slim on glitter and no sign of Manti Te'o, the NFL draft was still a solid B-plus.
As in Big, as in Brawn, as in Bulk, as in Beefy.
We're talking a scale-busting 600 pounds at the outset Thursday night with offensive tackles Eric Fisher of Central Michigan and Luke Joeckel of Texas A&M.
The first seven picks were all linemen: four on offense, three on defense.
''That's a lot of love for the big boys up front, which we usually don't get,'' Fisher said.
None of the teams making the first 32 selections went for Te'o, not even Minnesota, which had three first-round picks. The All-America linebacker's poor performance in Notre Dame's loss to Alabama in the national championship game certainly was a factor. Still to be determined is how much the fake girlfriend hoax cost him.
Unlike the last few years when bumper crops of quarterbacks reigned, this was pure muscle, and lots of it.
Actually, not a single QB was selected until Florida State's EJ Manuel went to Buffalo at No. 16 - the lowest since 2000, when Chad Pennington went 18th to the Jets.
Fisher became the first Mid-American Conference player selected at the top when Kansas City's new regime led by coach Andy Reid chose the 6-foot-7, 306-pound offensive tackle.
''This is so surreal,'' Fisher said. ''I'm ready to get to work right now. I'm ready to start playing some football. I can't process what's going on right now.''
Fisher was followed by All-American Joeckel going to Jacksonville, defensive end Dion Jordan of Oregon to Miami, which traded up with Oakland, and Oklahoma tackle Lane Johnson to Philadelphia. Not a skill position player yet in sight - a stark change from the last four drafts, when quarterbacks went first.
The procession of linemen continued with BYU defensive end Ziggy Ansah, born in Ghana, going to Detroit; LSU defensive end Barkevious Mingo to Cleveland; and North Carolina guard Jonathan Cooper to Arizona.
That made for a ton of beef after the first seven picks. In all, 18 linemen went in the first round, weighing an estimated 5,650 total pounds.
And they wore it well, with their designer suits that barely were ruffled when they each engulfed Roger Goodell in the now traditional bear hugs between draftee and commissioner.
''It's called a three-piece, right?'' asked Joeckel, who sported blue checks with the vested suit, along with a striped tie.
Fisher was only the third offensive tackle picked No. 1, joining Orlando Pace (1997) and Jake Long (2008) since the 1970 merger of the NFL and AFL. It's also the first time since `70 that offensive tackles went 1-2.
Even without a high-profile passer, runner or tackler going at the outset, the fans in the home of the Rockettes were pumped. They chanted ''U-S-A, U-S-A'' when Goodell paid tribute to the first responders at the Boston Marathon bombings and to the victims of the West, Texas explosion. They roared when Hall of Fame quarterback Joe Namath began the countdown to the first outdoor Super Bowl in a cold-weather site by taking the podium and screaming: ''New York; Super Bowl 48.''
The crowd didn't seem to care that early on the picks were all heifers, not hoofers. No Andrew Lucks or RG3s at the top of this crop.
''What you're getting is a very athletic player, a great kid, smart kid, engineering major,'' Reid said of Fisher, who really began to draw attention with a strong Senior Bowl, showing he could handle the highest level of competition. ''He can play any position along the line, and loves to play the game.''
Joeckel didn't seem any less thrilled to go No. 2.
''I don't have words for all the emotions I feel,'' he said. ''It's the best feeling of my entire life.''
Miami, envisioning Jordan as the next Jason Taylor, sent its first-rounder (12th overall) and this year's second-rounder to Oakland. Then new Eagles coach Chip Kelly got a road-grader for his uptempo offense in Johnson.
''Tackle is not a very sexy position,'' Johnson said. ''But it's a position of dire need.''
The next big trade saw the Rams move up eight spots - and send four picks to Buffalo to do so. St. Louis ended the pursuit of heft by grabbing West Virginia wide receiver Tavon Austin, who at 5-8, 174 pounds, could probably fit in the hip pocket of any of the guys picked ahead of him.
The New York Jets may have found a replacement for star cornerback Darrelle Revis - traded to Tampa Bay - when they picked Alabama All-American Dee Milliner. That was the first of three straight selections from two-time national champion Alabama: Tennessee took guard Chance Warmack and San Diego got offensive tackle D.J. Fluker.
Roll Tide, indeed.
Oakland used the pick it got from the Dolphins for Houston cornerback D.J. Hayden, who nearly died last November after a collision in practice tore a blood vessel off the back of his heart. He was taken to a hospital and underwent surgery.
Unlike with their choice of Milliner, which was met raucous cheers, the Jets next selection, defensive tackle Sheldon Richardson of Missouri, drew scattered boos and even a few ''Who?'' comments.
''I'm here to bring a championship back to New York,'' Richardson said.
Utah defensive tackle Star Lotulelei, who also had a heart scare at the NFL combine but then checked out fine, went 14th to Carolina, followed by Texas safety Kenny Vaccaro to New Orleans.
Then came Manuel, although many analysts pegged West Virginia's Geno Smith as the top quarterback.
Former Patriots guard Joe Andruzzi, who carried an injured female runner to safety after the Boston Marathon explosions, displayed a jersey with the city's 617 area code and ''Boston Strong'' written on the front. He was supposed to announce New England's pick, but the Patriots dealt it to Minnesota, which took Tennessee wide receiver Cordarrelle Patterson.
Andruzzi, a native New Yorker, said, ''There's a new saying in Boston: Boston Strong'' before unveiling the jersey as ''Sweet Caroline'' was played on the loudspeakers.
Pittsburgh, which always seems to find standout linebackers, took the highest-rated one in Georgia's Jarvis Jones. His fellow All-American, Notre Dame's Manti Te'o, was still on the board.
But another member of the Fighting Irish, tight end Tyler Eifert, was chosen 21st overall by Cincinnati.
Atlanta's choice of Washington cornerback Desmond Trufant gave that family three brothers in the league. His older siblings Marcus and Isaiah preceded him.
One major surprise was the New York Giants' selection of Justin Pugh - yet another tackle, but one who wasn't projected to go in the opening round by many draft analysts.
The round took 3 hours, 33 minutes.
---
---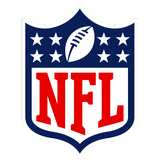 Get more from National Football League
Follow your favorites to get information about games, news and more
---